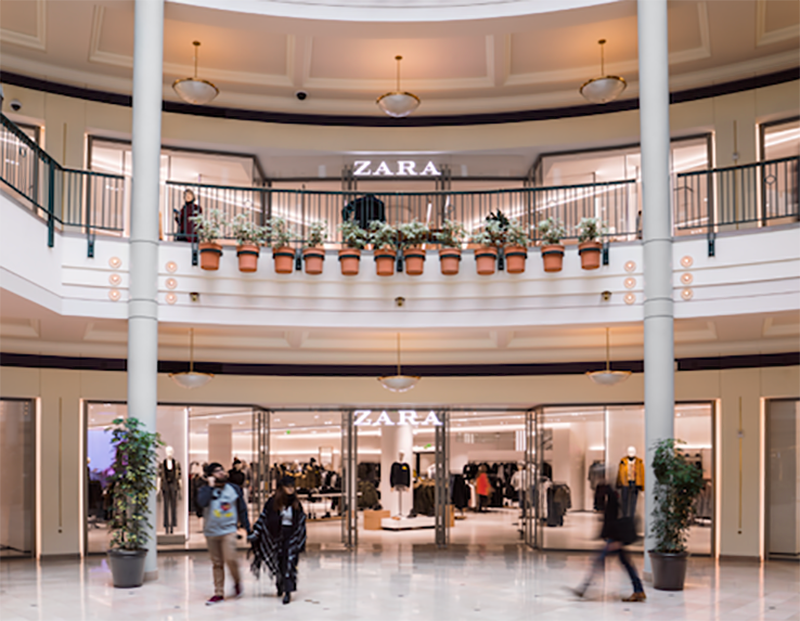 U.S. retail is stuck in the doldrums, but shopping malls in growing cities in the South and West are outperforming their national peers, according to a new Ten-X Commercial study.
Nationwide, 10.2 percent of retail space is sitting vacant, the market outlook report finds. Vacancy rates are expected to hover around this lofty level through 2019 and well into 2022, rising 50 basis points as absorption turns negative under the company's recessionary scenario. Effective rental rates are projected to grow by less than 1 percent year-over-year in 2019 and shrink in the following year.
The analysis by Ten-X, a transaction platform for commercial real estate, paints a gloomy picture of a sector that has been hit hard by the rise of e-commerce and huge oversupply in many markets. Nonetheless, there are bright spots. Metropolitan areas such as Dallas, San Antonio and Austin, Texas, Salt Lake City and San Francisco have all seen rent gains and tightening vacancy in recent quarters. This strong performance is expected to continue in the coming years.
Austin leads retail bull markets
Austin, for instance, is projected to see an 8.9 percent rental surge from the fourth quarter of 2018 through 2022, while vacancy will decline from 6.6 to 5.8 percent. The forecast for San Francisco is 6 percent rental growth, while vacancy declines from 3.2 to 3.0 percent.
"The retail markets that are holding up the best are the ones that have the more favorable local economic, demographic, income and quality of life factors playing out behind the scenes," noted Matthew Schreck, quantitative strategist at Ten-X, in a conversation with Multi-Housing News. "Just the fact that you have more population, more shopper traffic, people with more money to spend, is helping keep rents growing and vacancies tight in these types of markets," he added.
On the other hand, Ten-X is bearish on retail markets such as Milwaukee, Pittsburgh, Northern New Jersey, Philadelphia and Memphis, Tenn., which will see lower rents and more empty space in 2022, according to the company's forecasts based on historical data from Reis. The worst retail fundamentals tend to be found in cities in the Midwest and the Rust Belt with flat or declining populations and slow job and income growth.
Investors pile in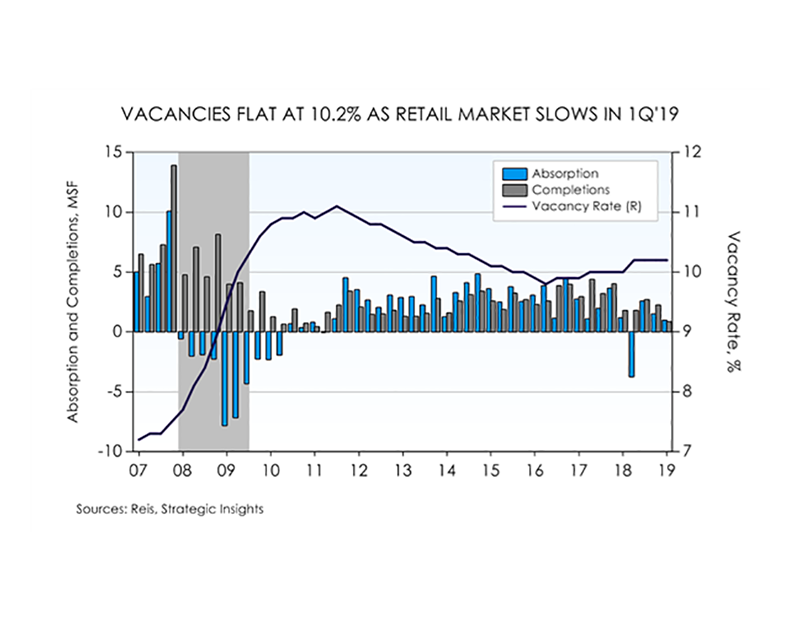 Despite the bleak overall outlook, retail deal volume grew during 2018, driven by a flurry of merger and acquisition activity. Transaction volume reached a historical peak of more than $32 billion in the third quarter and came to about $18.6 billion in the fourth quarter—up 20 percent year-over-year. Investor enthusiasm for the asset class was concentrated in the East Coast, in addition to California, Texas and Florida.
The year's blockbuster deal was Toronto-based Brookfield's purchase of GGP, the second-largest mall owner in the U.S., for about $15 billion. Following the transaction, Brookfield CEO Brian Kingston revealed plans to redevelop most of the malls in its 125-asset portfolio, introducing other uses into the properties and turning them into "mini-cities."
Although retail fundamentals remain weak, there are nuances beyond the headline figures. "We see strong performance in Class A, high-end malls—people are still going there and spending their money," said Schreck. "People are still going to grocery-anchored centers. People are still going out to eat, whether it's casual or more traditional dining establishments. So there are divergences within retail."
"But there are big vacancy overhangs for a lot of these old Class B and C malls, for a lot of outdated or obsolete strip centers and big retail centers. The fact that there is so much vacant space overhanging so many markets really crimps landlords' leverage to raise rents. It makes it a tougher leasing climate, really," he added.