By Gail Kalinoski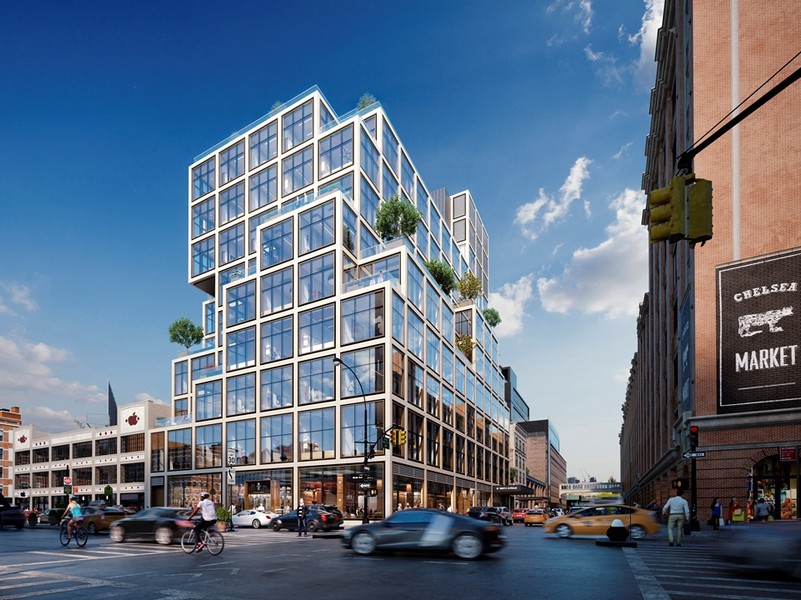 Vornado Realty Trust has completed its long-planned spin-off of its Washington, D.C.-area business that was merged with certain assets of The JBG Cos. to create the largest real estate company in the D.C. region.
On Tuesday, the combined company now known as JBG Smith began regular trading on the New York Stock Exchange under the symbol JBGS, nearly nine months after the plan was announced. Vornado, which is now primarily a REIT with New York office and high-street retail assets, continued trading as VNO. On the day of the closing, the economic interests in JBG Smith were owned 73 percent by Vornado common shareholders and holders of Vornado Realty LP, 21 percent by JBG investors and 6 percent by JBG management.
The merged company is now the largest developer and pure-play Washington, D.C., real estate company with an operating portfolio of about 20 million square feet comprised of office, multifamily and real assets. The company also has a development pipeline with about 18.3 million square feet of potential development density.
Last week, JBG Smith announced its new headquarters would be in a 14-story, 287,000-square-foot building being developed by JBG at 4747 Bethesda Ave. in Bethesda, Md.
Matt Kelly, a former JBG managing partner, is the JBG Smith CEO and a trustee on the board of directors. Vornado CEO Steve Roth will be chairman of the board of JBG Smith and Robert Stewart, a longtime managing partner at JBG Cos., will be executive chairman. Other top officials include Stephen Theriot, the former Vornado chief financial officer, who joins JBG Smith in the same role, and David Paul, president & chief operating officer.
The "perfect solution"
When Roth announced the decision to separate the New York assets from the Washington, D.C., properties, he called the tax-free spin-off "the perfect solution" to streamline Vornado. It was part of a multi-year plan to dispose of non-core assets and refocus the REIT mainly on New York City office and retail.
Joe Cornell, a spinoff specialist and contributor to Forbes.com, wrote the transaction "will enable management of both the companies to focus on their respective geographies and will help them gain operating efficiency through lower management costs and will boost the tenant base by making the portfolio properties more desirable."
However, he does raise concerns about possible slowdowns in rental growth as rental spreads have been lower than expectations in office and retail assets for the past few quarters.
Stephen Boyd, senior director of U.S. real estate & leisure at Fitch Ratings, which reviewed the planned transaction in the fall, told Commercial Property Executive this week its "previously published thoughts are unchanged."
"So, no change to our 'BBB' rating our Stable Outlook due to the spin execution," Boyd said Wednesday.
"Post spin, VNO will own a high-quality portfolio with above average liquidity elements, albeit principally concentrated in Manhattan office and street retail assets," the Fitch report stated. "The absolute and relative size of VNO's unencumbered pool will decline, but unencumbered asset coverage of unsecured debt (UA/UD) will remain high at roughly 4.0x, providing excellent contingency liquidity."
As Vornado prepared for the spin-off, it also made news on some Manhattan projects. Earlier this month, insurance giant Aetna announced it was moving its longtime Hartford, Conn., headquarters to a Vornado development at 61 Ninth Ave., a 145,000-square-foot Class A office building under construction in Chelsea. The building will also have ground-floor retail, including the largest Starbucks store in the world.
In late June, Vornado and its joint venture partner the Related Cos. completed a 99-year lease with Empire State Development for commercial space at the historic Farley Post Office building in Manhattan across from Penn Station. The joint venture will develop 730,000 square feet of office and 120,000 square feet of retail space. At the same time, it made a $230 million contribution to the construction of the Moynihan Train Hall and completed a $271 million loan facility. It was the one of the final phases toward converting the building into an addition to Penn Station, the nation's busiest rail terminal.