By Tudor Scolca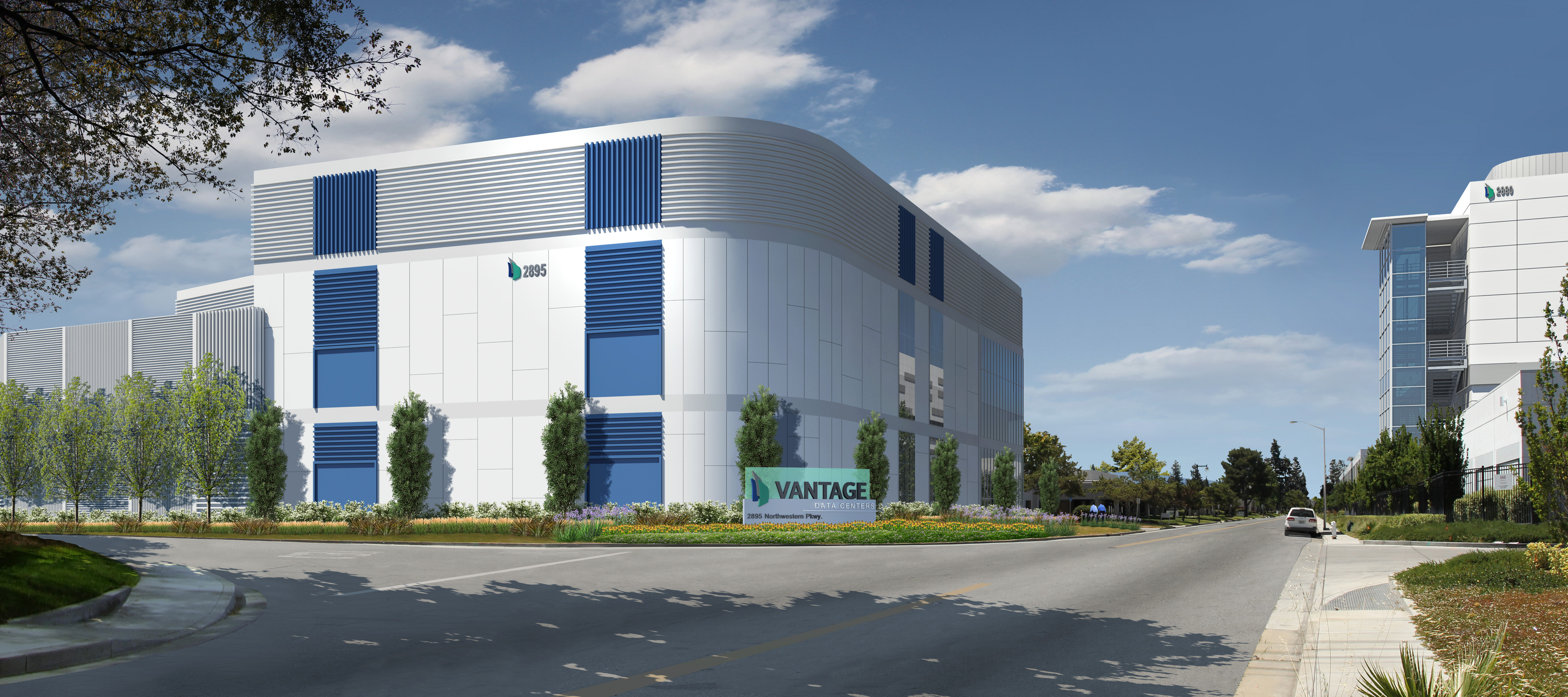 Vantage Data Centers completed its new facility in Santa Clara, Calif. The recently completed V6 is a two-story building located within the 18-acre campus at 2895 N.W. Parkway. The facilities currently offer 51 megawatts of critical IT load, with nine more to be added by V6. Supply of co-location space in Silicon Valley is constrained, and Vantage is among the few companies to conquer this challenge. Digital Realty will also add a new facility in Santa Clara.
"Vantage remains deeply committed to the Silicon Valley data center market. We are pleased to bring 9MW of new data center capacity to the Silicon Valley market in support of our customers' growth, less than twelve months after breaking ground," said Sureel Choksi, president & CEO of Vantage Data Centers, in a prepared statement.
Ongoing growth
V6 adds two data halls of 4.5 megawatts each, with a slab on grade design, which can withstand 400 lbs./square-foot on the first floor and 250 lbs./square-foot on the second. The data center area totals 32,200 square feet available to potential tenants. The UPS runs at a 2N redundancy, with 24 modules of 750 KVA/KW each. At full load, the batteries have a runtime of five minutes. Cooling is obtained with three 850-ton units and 22 70-ton CRAH units on the first floor, and 12 135-ton rooftop units. Vantage's Santa Clara campus is certified to the LEED Platinum standard.
Vantage Data Centers plans even more upgrades to its Santa Clara facilities. In addition to V6, another building is under development and slated for completion in 2018. It will add 15 more megawatts of capacity to the campus. A second, 9-acre campus is under development as well, approximately two miles away from the first one. It will house four multi-story data centers, totaling 69 megawatts of IT load.
Image courtesy of Vantage Data Centers