US Hospitality Sector Continues Growth Trend
Despite macroeconomic concerns and an overall expectation that the industry metrics are slowing down, hotel profits increased last year, according to a new HotStats report.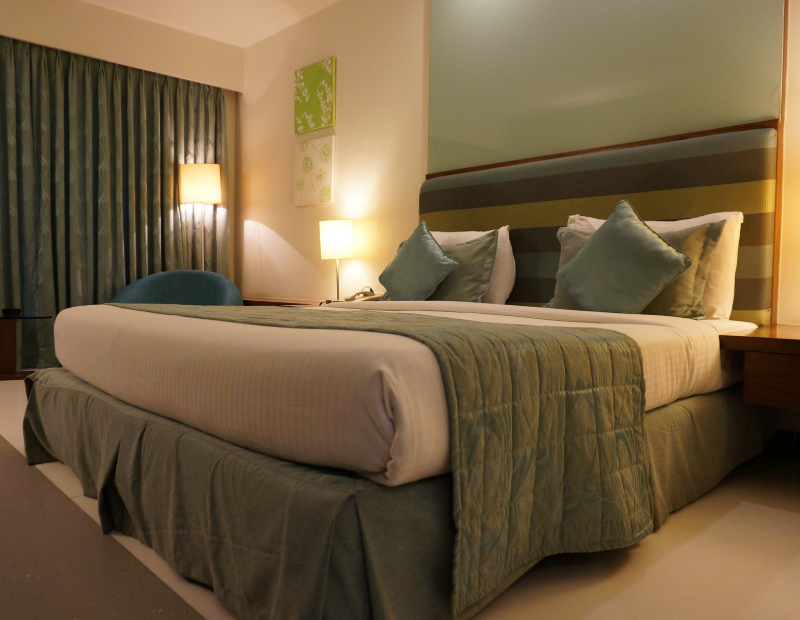 A new HotStats report revealed a year-to-year increase in GOPPAR—gross operating profit per available room—growth for hotels in the United States for the third consecutive year. Furthermore, 2018's growth was higher than the previous year.
"One of the bigger takeaways is that while there are macroeconomic concerns and an overall expectation that hotel industry metrics are slowing down, hotel owners made money in 2018 with profit per room growing 3.4 percent," David Eisen, HotStats' director of hotel intelligence and customer solutions, told Commercial Property Executive. "Hoteliers are driving revenue beyond rooms, too, optimizing their food and beverage operations, a department that is now a revenue generator when, in years past, you were happy to break even."
The report showed that profit growth happened because hoteliers did a better flow-through job—making sure to capture as much of every dollar generated at the top line.
"That is also no easy feat with expenses creeping up every year as they have," Eisen said. "In that regard, hoteliers have also been successful in flexing cost. On a per-available-room basis, labor costs, for one, are up, but hoteliers have been adroit in not letting them balloon as a percentage of total revenue, allowing them to continue growing profit margin year-over-year."
While there are many variables to rate success, on a profit scale, San Diego showed one of the largest upswings. In the markets HotStats tracks, the city had the highest GOPPAR on a dollar basis and was up 5.1 percent year-over-year.
"It's also only second to New York in regard to its year-over-year increase in TRevPAR, which is a strong measure of a hotel's revenue because it accounts for more than just rooms, but all other revenue centers," Eisen said. "San Diego is increasing its amount of overseas travelers and has also become a favored conference destination."
Strong through year's end
In December, U.S. hotels experienced an increase of 1.5 percent GOPPAR recording $71.41 with revenue centers such as Rooms—up 2.4 percent, Food & Beverage—up 3.3 percent—and Conference & Banqueting all up, with increases of 2.4, 3.3 and 5.1 percent, respectively.
TRevPAR growth in December resulted in a 2.6 percent year-over-year increase with $225.56, nearly $33.50 below the full-year figure of $259.10, a 2.9 percent increase over the year prior.
Even with the increases, profit levels were impacted by rising costs, including a 1.1 percentage point increase in labor to 38.2 percent, as well as a 0.7-percentage-point increase in overheads, which increased to 25.4 percent in December.
Based on the data, HotStats projects that 2019 could be an uneven year for the hotel industry and very much dependent on concerns over GDP output and other economic factors.
"Escalating labor costs—a symptom of low unemployment and wage growth—were top of mind for hoteliers in 2018, and will also be in 2019," Eisen said. "However, hoteliers have illustrated that—while expense creep is all too real—they have been able to adapt and get their heads around it. Top-line numbers are forecasted to attenuate, but if hoteliers are able to get a hold of costs like they did in 2018, it could prove to be another healthy year profit wise."
Faced with the rapid growth of the room-sharing industry, some hotel chains were eager over the past two years to adopt the competition's model, through the acquisition of or investment in Airbnb-like companies.
There's been a lot of hotel sales activity in recent months, including AD1 Global acquiring five hotel properties spread throughout the South for $92.5 million this past December.
Image courtesy of HotStats