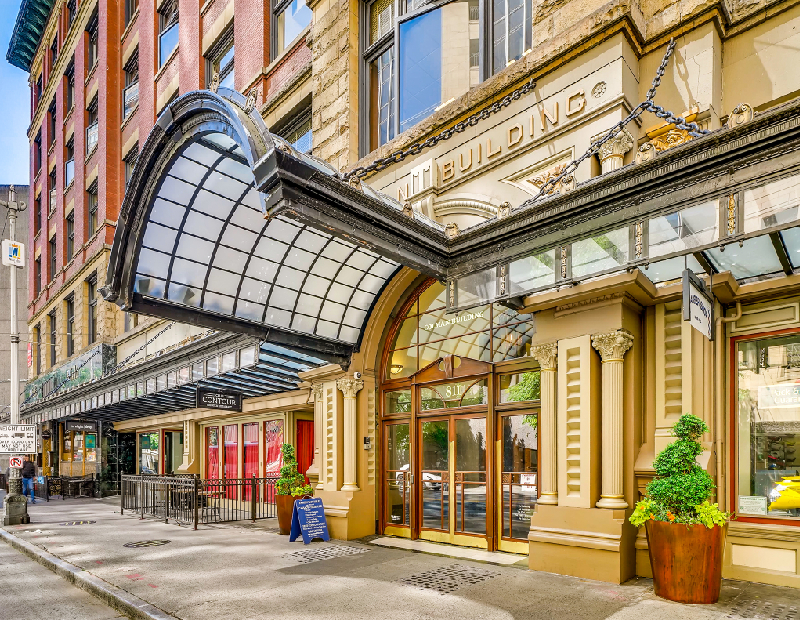 Unico Properties LLC, a subsidiary of Unico Investment Group LLC, has purchased the Colman Building in Seattle's Waterfront. Goodman Real Estate reportedly sold the 160,164-square-foot asset for $37 million. With the purchase, Unico's presence in the Waterfront now exceeds 1 million square feet.
The six-story building is located at 811 First Ave., at the confluence of three hot central Seattle neighborhoods, South CBD, Waterfront and Pioneer Square. Built in several stages between 1889 and 1906, the property is listed on the National Register of Historic Places. The Colman Building features ground-level retail, and its office space currently is 88 percent leased.
A Newmark Knight Frank team of Nick Kucha, Kevin Shannon, Cavan O'Keefe, Michael Moll, Bill DeLacy, Jakob Nicholls and Jeff Hodson represented the seller.
A big pipeline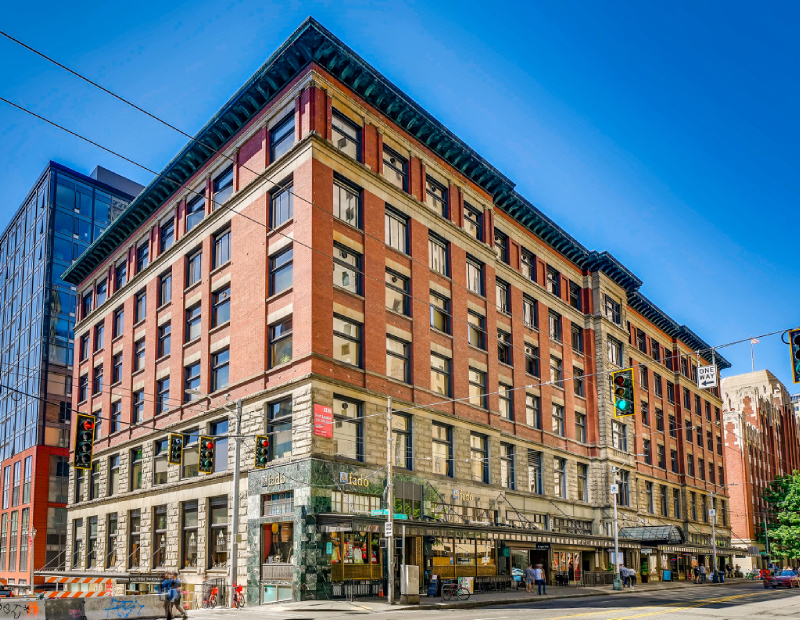 Unico's portfolio of owned and managed properties in the Waterfront submarket also includes 51 University, Viewpoint—formerly known as World Trade Center North, World Trade Center East, 2323 Elliott, Market Place I, Market Place II, Maritime Building, First and Union and the recently acquired Washington Park Building.
In a big recent deal, Unico was on the other side of the table. In January, the company sold a significant office portfolio in Seattle and Denver to a Goldman Sachs affiliate for $710 million.
The Seattle office market is fairly strong at the moment, but faces a substantial pipeline of new construction of 15 major projects in the city, totaling 5.7 million square feet. The good news is that roughly two-thirds of that space is preleased, according to a first-quarter report from Kidder Mathews.
Net absorption has slowed versus 2018, when the total hit 2.8 million square feet. Average office vacancy in the first quarter was 5.8 percent, versus 7.3 percent a year ago, also per Kidder Mathews.