By Scott Baltic, Contributing Editor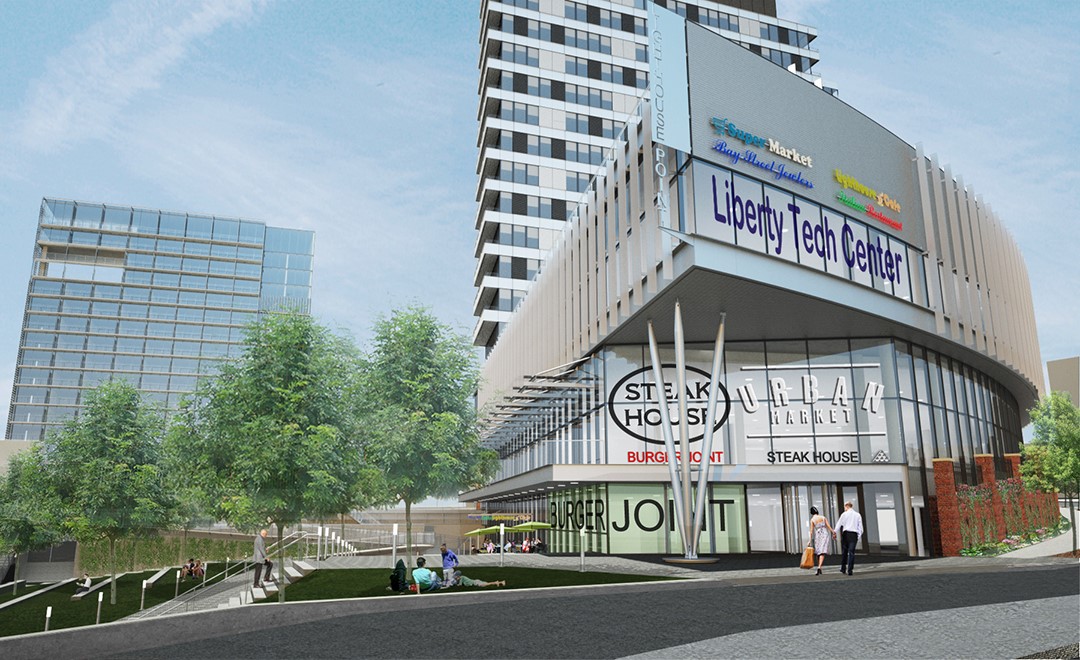 New York—Phase one of Lighthouse Point, a $200 million mixed-use residential and commercial project on Staten Island, has nailed down its anchor tenant, it was announced Tuesday by Triangle Equities, the project's developer. That tenant is Regus, a shared workspace provider, which will occupy about 30,000 square feet of the nearly 65,000 square feet intended for retail and office.
Regus can provide office space on terms of days to years, in 45 states and the District of Columbia; a network of meeting rooms, bookable by the hour; access to more than 3,000 business lounges worldwide; virtual office services; videoconferencing suites worldwide; and business continuity packages.
The 15-year lease at Lighthouse Point, according to Triangle, "solidifies the St. George waterfront as a viable option for businesses to operate and further enhances the commercial business district in the area." Moreover, having Regus as a tenant is expected to attract out-of-town users who might need short-term meeting or office space, providing business for nearby hotels, retailers and restaurants.
As previously reported by Commercial Property Executive, the financing for Lighthouse Point was complex and many-sided. Triangle's most recent announcement listed $30 million of construction loans and tax credit equity from the Goldman Sachs Urban Investment Group, $29 million of construction loans from Citizens Bank, $16.5 million from Empire State Development, $6.2 million of capital from New York City, along with joint venture equity from Triangle & Lubert Adler.
Additional financing included $35.5 million in New Markets Tax Credit allocation from Triangle's partners: United Funds Advisors, the Goldman Sachs Urban Investment Group and CCG Community Partners. UFA is also providing up to $20 million of take-out EB-5 financing.
Construction of the first phase of Lighthouse Point began late last year and is scheduled for completion in 2017. This phase will also include a 12-story residential tower with about 116 rental units; more than an acre of waterfront public open space for outdoor concerts, art exhibits and events; and an approximately 300-space parking garage.
In the second phase, the developer will rehab and repurpose the four historic structures on the site, a former U.S. Lighthouse Depot Complex that is listed on the National Register of Historic Places. That phase will feature a new 175-key hotel tower featuring about 15,000 square feet of event space.