By Scott Baltic, Contributing Editor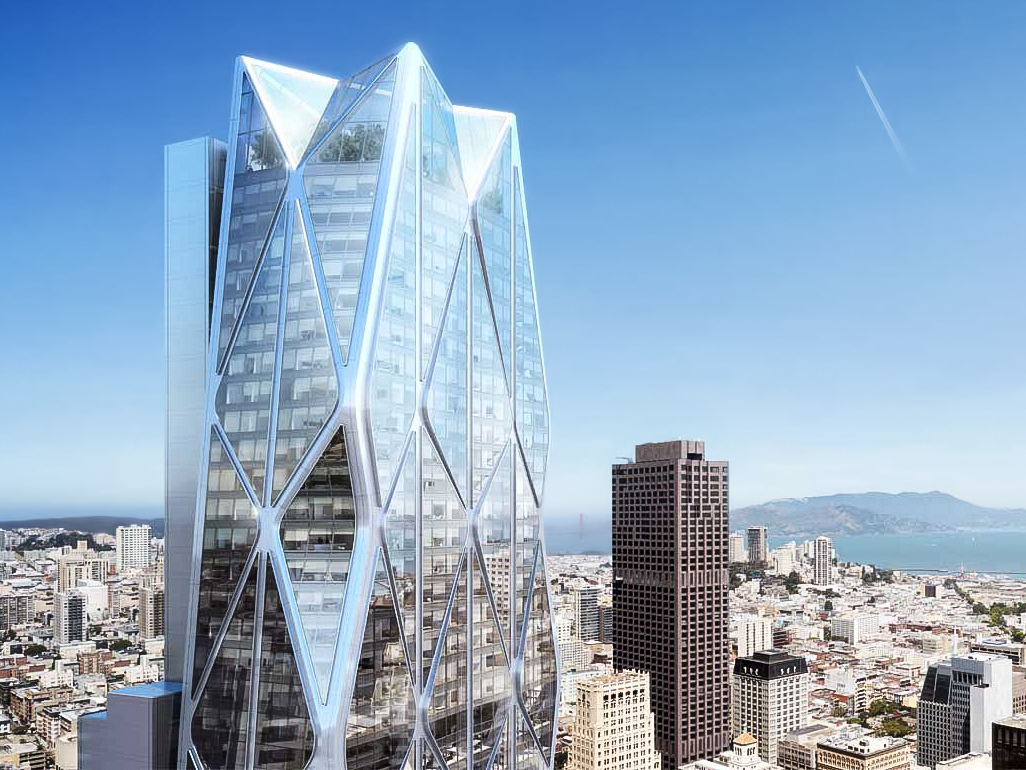 San Francisco—Oceanwide Center, a mixed-use project that will one day boast San Francisco's second-tallest building and its highest residential condos, formally broke ground at First and Mission streets late last week, according to its developer, Oceanwide Holdings, of Beijing.
The 2.4-million-square-foot project will consist primarily of an office-and-condo tower and a shorter hotel-plus-condos tower; the approximately 1.4-acre site will also feature substantial public space and two historic buildings that will be renovated. The project is expected to be completed by 2021.
As Commercial Property Executive reported at the time, Oceanwide Holdings acquired the development site from TMG Partners and Northwood Investors LLC in February 2015 for $296 million. Though no official dollar amount, nor any information about funding, has been disclosed for the project, Oceanwide Holdings then estimated that its total investment could go as high as $1.6 billion.
Oceanwide Center joins 181 Fremont and Salesforce Tower in the increasingly active Transbay Transit Center neighborhood, which is roughly bordered by Market Street to the north, the Embarcadero to the east, Folsom Street to the south, and Hawthorne Street to the west. On completion, the 61-story First Street tower will become the second-tallest building in San Francisco. About 1 million square feet of office space will occupy the 7th through 40th floors, and the 41st through 61st floors will feature 109 high-end condo residences, along with a member's club and lounge.
The condos atop the 910-foot building will be the highest residential units in San Francisco, and the tower's side-core design will allow large office floorplates. The tower's ground floor will feature an "Urban Plaza," a roughly half-acre landscaped plaza, adjacent to First Street, that will extend upward 68 feet, framed by massive columns that continue upward to form structural exoskeletons. The First Street tower is targeting LEED Platinum certification.
The 625-foot, 54-story Mission Street tower will be home to the 171-key Waldorf Astoria San Francisco and its bar, restaurant and premium spa, with 156 high-end condo residences on the tower's top floors. This tower is targeting LEED Gold certification. In addition to the Urban Plaza, designed by landscape architect Kathryn Gustafson, public spaces will include green parklets, vendor stalls, aesthetic walkways, outdoor seating, a bicycle hub and a special-events terrace.
Oceanwide Center also includes the restoration of the historic buildings at 78 and 88 First St., two of the five commercial buildings previously on this site, which will provide additional office and retail space.
Oceanwide Center's architects are Foster + Partners and Heller Manus Architects. The general contractors will be Swinerton Inc. and Webcor; the latter is the builder for the Transbay Terminal. Both towers will be founded on large-diameter shafts drilled into Franciscan formation bedrock, about 270 feet below grade. Magnusson Klemencic Associates is the structural engineer.
(The nearby Millennium Tower condo high-rise, completed in 2009, has been beset by lawsuits, after it was revealed earlier this year that the building, constructed atop concrete friction piles, was both sinking and tilting).
Image courtesy of Foster + Partners