By Keith Loria, Contributing Editor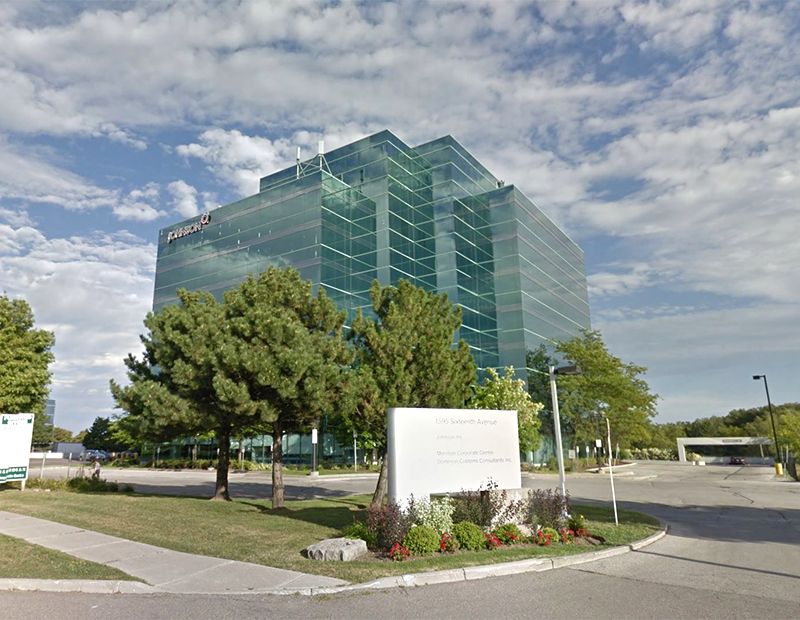 True North Commercial Real Estate Investment Trust is set to acquire five Class A office buildings, located throughout Canada, for a total purchase price of $106.1 million.
Combined, the properties represent approximately 492,900 square feet and are located in Victoria, GTA, Ottawa, Halifax and Cambridge.
"These properties not only meet our core acquisition criteria but also position us for growth by establishing a presence in new markets," Daniel Drimmer, True North's president & CEO, said in a prepared release. "This, along with our disciplined approach, help to ensure continued expansion and diversification of the portfolio with credit-rated and government tenants secured under long-term leases."
Diversified portfolio
The Victoria property, which has a price tag of $11.3 million, is a four-story office building located within Victoria's central business district and boasts 34,000 square feet of rentable space. The building is currently 100 percent occupied by a government tenant and has a remaining lease term of 2.3 years. The deal is expected to close around Nov. 8.
The seven-story GTA property is a Class A office tower situated in the East Beaver Creek Business Park in Richmond Hill, Ontario. It has 120,200 square feet of rentable space, and features 472 parking stalls. The building has undergone more than $2 million in renovations over the last five years. The deal is expected to close the first week of November, with a $29.8 million purchase price.
Two Ottawa properties, priced at a combined $18 million, comprise a four-story office building and a five-story office building strategically positioned between high technology parks in Kanata and Ottawa's downtown core. Overall, there are 148,500 rentable square feet and 585 parking stalls. The location boasts direct exposure to Moodie Drive offering excellent access to Highways 416 and 417. The building is currently 85 percent occupied and has an average remaining lease term of four years. The acquisition is expected to close the first week of November.
The Cambridge-based property is a four-story office building featuring 60,000 square feet of space and 500 parking stalls. It is centrally located and easily accessible to the Cambridge and Waterloo regions. The building is 100 percent occupied and has a remaining lease term of 6.4 years. The $15.8 million acquisition is expected to close on Oct. 19.
"Using capital efficiently, while remaining poised to act on opportunities, continues to be a priority," Drimmer said. "We remain committed to building a high-quality property portfolio that will generate long-term value for our unitholders."
The REIT also announced it has entered into an agreement with a syndicate of underwriters led by CIBC Capital Markets and Raymond James Ltd. to sell on a bought deal basis, 4,000,000 trust units for approximately $25 million.
Attractive market
There's been a lot of activity in the Canadian office market of late. This summer, Starlight Investments acquired two office buildings in Greater Toronto, while Hines recently broke ground on Toronto's CIBC Square and Crown Realty Partners acquired more than 1.4 million commercial space within Markham, Mississauga and North York. 
Image via Google Street View