By Scott Baltic, Contributing Editor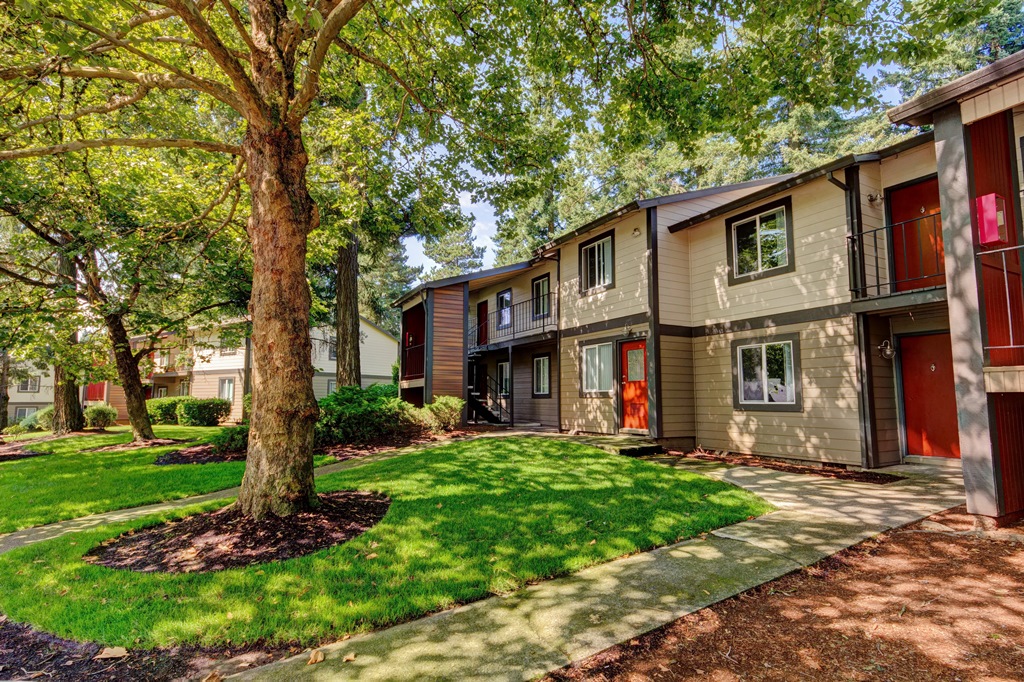 With its institutional partners DVO Real Estate and RCG Longview, TruAmerica Multifamily has wrapped up the acquisition of a $115 million five-property value-add portfolio from FPA Multifamily, TruAmerica announced Wednesday.
The second of the two off-market transactions, which just closed, involved the purchase of two apartment communities in metro Seattle and another in metro Portland, Ore. The three are the 76-unit The Lighthouse and the 177-unit The Village at Lake Meridian, in Kent, Wash., and Park at Tualatin, a 210-unit property in Tualatin, Ore.
The Lighthouse consists of one-, two- and three-bedroom units ranging from 691 to 1,198 square feet; The Village at Lake Meridian comprises one- and two-bedroom apartments ranging from 674 to 928 square feet, and Park at Tualatin has one-, two- and three-bedroom units ranging from 598 to 970 square feet, a TruAmerica spokesperson told Commercial Property Executive.
In early June, TruAmerica acquired, from FPA, The Haven at Charbonneau, a 126-unit community in Wilsonville, Ore., and Somerset, a 329-unit community in Kent.
Its growing portfolio in the West and the Pacific Northwest lets TruAmerica "benefit from economies of scale, thus reducing operational costs," TruAmerica senior managing director Noah Hochman, said in a prepared statement. "Also, we were able to acquire the properties at well below replacement cost, which enables us to create additional value with thoughtful renovations."
TruAmerica plans to invest about $8 million in improvements across the five properties. Renovations to unit interiors reportedly will include updating kitchens with new appliances, cabinets, countertops, lighting and hardware. Common-area upgrades will include landscaping, new pool furniture, a dog park and an outdoor kitchen.
TruAmerica focuses on addressing a growing shortage of affordable Class B or better rental units for working-class families in Western U.S. cities, such as families and individuals being priced out of the Seattle and Portland CBDs, according to Hochman.
"[T]he strength and dynamism of the Seattle and Portland markets have created a housing demand that places severe financial burdens for those looking for quality rental housing at reasonable prices,"  he added.
The Seattle and Portland metro areas have broadly similar apartment markets, according to a pair of first-quarter reports from Marcus & Millichap. Both metros are enjoying very substantial employment growth, and in each case high home prices help propel the apartment market.
In addition, both metro areas are seeing rapid increases in their apartment inventories, yet in each, demand has been rising strongly enough to keep overall vacancy below 5 percent.