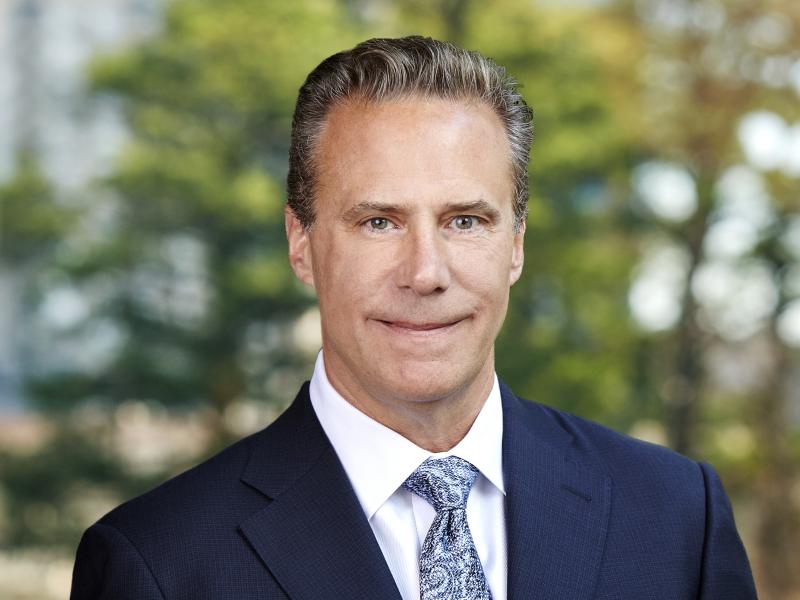 Brexit, impeachment proceedings, protests, trade and foreign currency wars, political risks. All these and many other uncertainties should be on every investor's radar constantly. While it is true that the general feeling among industry's stakeholders has remained fairly optimistic, caution is still the word on everyone's lips.
In an interview with Commercial Property Executive, Trimont Real Estate Advisors Global CEO Brian Ward weighs in on what could trigger the next economic downturn. Having spent the bulk of his career managing debt and equity investments into institutional-grade core, core-plus and opportunistic real estate assets, Ward shares his views on how to navigate a riskier environment.
---
READ ALSO: Emerging Trends 2020: Stay Alert to These Changes
---
What's the general feeling at this late point of the economic cycle, from an investor's perspective?
Ward: It's cautious optimism. People are still very aware of what happened in 2008, yet there remains an optimism around where the market sits. There's a hopeful view that investors have remained disciplined enough, cautious enough. We'll see. I'm observing in certain instances erosion of credit standards. It's important to emphasize that it's not across the board. There's a lot of responsible capital out there, but we are seeing more leverage and more risk on. I can't tell you that's it's reached a critical point.
One of the things that strike me is that we've evolved from the traditional concept of business cycles to really what I refer to as "credit cycles," which is the waves of economic cycles seem to be dictated by the availability and cost of credit. As long as the availability and cost of credit is low and abundant, then this market has a while to run.
How much do you worry about political risk?
Ward: Political risk is very real. How one measures it, invests against it or hedges against it is certainly a concern. I think the entire world is worried about the political risks and uncertainties out there, ranging from Brexit to impeachment proceedings, to escalating protests, to trade and FX wars etc. The reality is that investors like predictability and stability and we have instances right now going on around the globe where those fundamentals are challenged.
How is the lending environment reacting to slower global growth and heightened trade tension between China and the U.S.?
Ward: They are concerned about the broader implications around economic growth, they're concerned about the potential of aligned economic cycles that could all simultaneously result in a downturn. In the past, it's not been uncommon for major economies around the world to run in different cycles. Therefore, as one economy is challenged, another one's strengths can often times mitigate the downside risk. I think there's a real concern that these major economies are all running in the same data right now and that that could exacerbate things.

What was the impact of the most recent legislative tax cuts on the CRE industry?
Ward: I haven't seen the prophesied economic benefits flow into the general economy. They may be there for some, but they are obfuscated at the consumer level and I don't think you will see output or productivity come remotely close to the levels, at least in the U.S., needed to offset reductions in revenues. Thus, we're apt to have continued, ballooning deficits. This could ultimately pressure interest rates on both the short and long ends of the yield curve.
How are lenders preparing for the next recession?
Ward: It depends on who you talk to. Certain lenders have been pulling back, becoming more conscious about leverage, but that's opened an arena of opportunity for non-bank lending, where many see risk and opportunity differently. This part of the cycle requires deep, pervasive real estate expertise when deploying capital into the sector because there's a lot more risk out there now, but there's also opportunity still for disciplined capital.
What do you think the next downturn will look like? What could kickstart it?
Ward: There are a few things that really concern me. Trade wars and foreign currency wars that I mentioned above are certainly a significant risk. I think sovereign credit risk is very real and while I love Italy and Italians, I think the credit risk residing with Italy could ultimately result in a fuse that triggers broader issues globally. So, I'd be watching Italy right now very carefully. I think there is significant risk creeping into the markets with corporate credit and an overall declining credit quality with the sector.
Brexit doesn't really worry me that much. Maybe I'm just an eternal believer in the power of London, but whatever is going to happen with Brexit, there's too many deep roots in London to cause major swings there. Whatever the Brits end up doing with Brexit, I think it will have some implications, some ramifications for the U.K., but I don't think it's the worldwide catalyst that once worried me. I also worry about the situation in Southeast Asia right now with Hong Kong and China. While I would never take sides because I have massive respect and admiration for both, I do hope they can figure it out soon.
How do you manage to stay ahead of the curve as a real estate financial services provider?
Ward: We've made significant investments into globally integrated systems and technologies that better empower our people to serve our clients around the world in the manner that they need, particularly in this more risky part of the cycle. Examples include unified, cloud-based servicing, facility agency, cash management and credit management systems, all powered by centralized data warehousing and artificial intelligence. These investments, in turn, power our global data visualization and analytics through Triview.
Our goal is to sit behind the curtain and help our clients make better, more effective credit decisions, to enable them to better leverage their human capital to be more profitable in this hyper-competitive financial services marketplace. Our client base encompasses the entire range, from banks and sovereign wealth funds to global insurance companies, but also the vast range of institutional and private non-bank credit. As more and more of our clients take on more complex investment fact patterns, this integration of technology, people, processes and systems helps them respond more effectively to this tricky market.
Tell us about Trimont's expansion in Europe.
Ward: In terms of the business itself, we've seen exponential growth over the last four years. We've always been known as very strong in the Americas, but our European offices have taken off with 10x growth. We've more than doubled our assets under management in Europe under the direction of Bill Sexton, our EMEA president. We also opened our Sydney office this year and growth there has been significant as a result of the global search for yields.
What are your priorities for next year?
Ward: We want to continue to perfect our investments in technology and improve our service model. Internally, our priorities are to continue to live and improve upon our core fundamentals of mastery, individuality and serving and to never forget that every interaction with our clients and the market is an opportunity to not only demonstrate our commitment to them, but our commitment to the communities that matter to them. We will remain disciplined with our services, focused exclusively on commercial real estate credit, whether performing or non-performing.