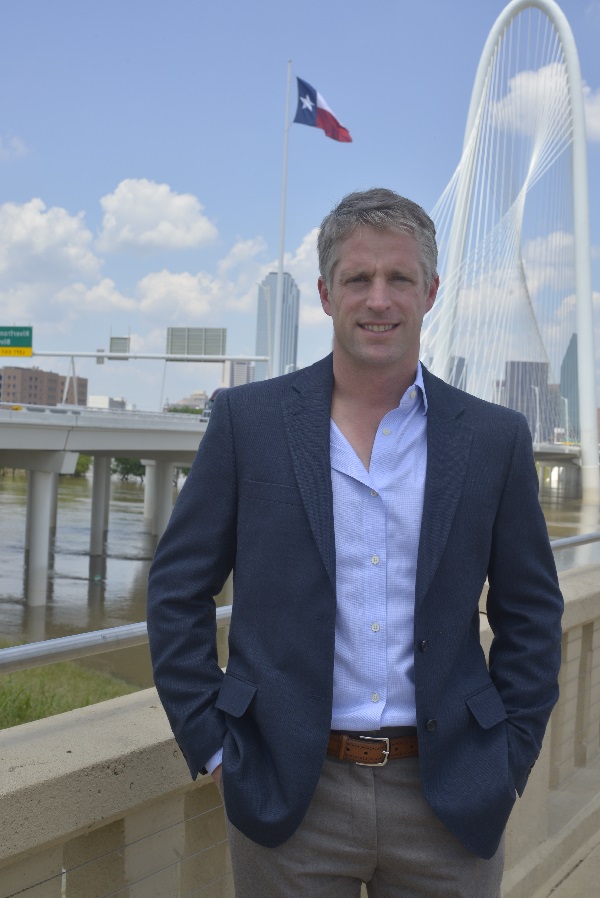 Falcon Realty Advisors announced the opening of a new office in Austin, Texas, following a growing portfolio in the area. After handling the company's investment and development strategies for three years, Travis Heinrichs is now in charge with putting together Falcon's team of brokers in the area.
Commercial Property Executive spoke with Heinrichs about how plans for a branch in Austin became reality and how Falcon Realty Advisors chooses the new, up-and-coming brands to represent.
CPE: Tell us a little bit about your background and how you started your career in real estate.
Heinrichs: My background is a little bit different than the one of a typical commercial real estate person. I started my career in engineering, with a mechanical engineering degree from the University of Pennsylvania. (…) I went out for about eight or nine years doing consulting work for various companies, from the outdoor industry to medical device manufacturers, provided various consulting and design services.
I did that until about 2012 and during that time I've done several real estate investments of my own. My wife and I moved to Dallas in 2012 and at that point I made the switch over to commercial real estate full time and met up with Tim Hughes and the Falcon Group in 2013 and began working for them.
CPE: How did you get the news you will lead the office in Austin? How do you see this new challenge?
Heinrichs: Tim repeatedly mentioned for years that he wants to expand and grow an office in Austin and we already had a group of clients we were working with in Austin, San Antonio, Central and South Texas. At some point in time in the last year, my wife and I we talked about how we always hear how great Austin is and decided to see it for ourselves. So, I approached Tim and said "Hey, we want to do an office here, so how about I go down there and oversee that?". We started that conversation probably six-eight months ago and we've been working towards it until now. I finally got down here last week.
CPE: Is the office operational? Are you still recruiting?
Heinrichs: It's not operational yet. This is the very beginning of the move. I am in the process of looking for physical office space and actively recruiting local brokers to work with us.
CPE: Which do you think will be the biggest challenge there for you?
Heinrichs: It's somewhat of a new market to me, so I have to learn the places, learn the centers, network and meet the people. That takes time, but I don't think it will be difficult to accomplish. It's a step involved in opening in a new place.
CPE: What are your expectations from this new branch in Austin? Do you have personal objectives that you've set for this project?
Heinrichs: We have several clients that are active down here and we would see a lot of opportunity to help them. I think we'll be able to serve our clients better and to serve more clients better.
CPE: Moving on to a more general perspective, which would you say are the main trends in the restaurant and entertainment real estate industry?
Heinrichs: Something we're seeing in general with retail is there's a paradigm shift in the type of users you'll see in shopping centers. It's shifting away from the sale of physical goods really towards a more service-oriented business and that is part of what is helping our restaurant and entertainment group grow and a part of why we're doing such a heavy push on the restaurant and entertainment, because we see this shift in the market towards this type of users. Much of that is driven by online sales reducing the need for physical brick and mortar space.
CPE: People are asking more from their favorite restaurant or shopping mall?
Heinrichs: Yes. You don't necessarily need to go to the store to buy something, but if you want to eat at a restaurant, you can't order the experience on the Internet.
CPE: What are the main challenges in the industry?
Heinrichs: It's extremely competitive. Good locations are challenging to find and with such a rapidly changing market it requires a very well organized, very experienced group with a lot of market intelligence. It's so critical to your clients to get it right the first time and every single time because it's such a large investment for them.
CPE: How do you approach every new client and make it a success story?
Heinrichs: The first thing we do is we try to really understand the clients' needs. What type of market they need to be in, what kind of services they might be missing or what we might be of help with what they already know how to do. We bring a lot of experience to the table. Up to 30 years of experience in Texas and the regional surrounding markets.
CPE: Falcon is working with many up-and-coming, new brands. How do you decide which brands to take on?
Heinrichs: We try to look for brands that we feel are aligned with our strategy, with our beliefs. We try to bring a very conscious type of mentality to our business. Ultimately, it's not just about making money, it's about improving the city, the neighborhood that we live in. So, we look for brands that bring a product to the market that we think there's a need for, that the consumer will appreciate and we look for content that we believe will be successful.
Falcon Realty Advisors is a real estate company specializing exclusively in representation of retail, restaurant and entertainment tenants for real estate strategy, construction and development. Its Austin office is expected to become fully operational by the end of August. In total, a team of up to six brokers will be working here.