By Roxana Baiceanu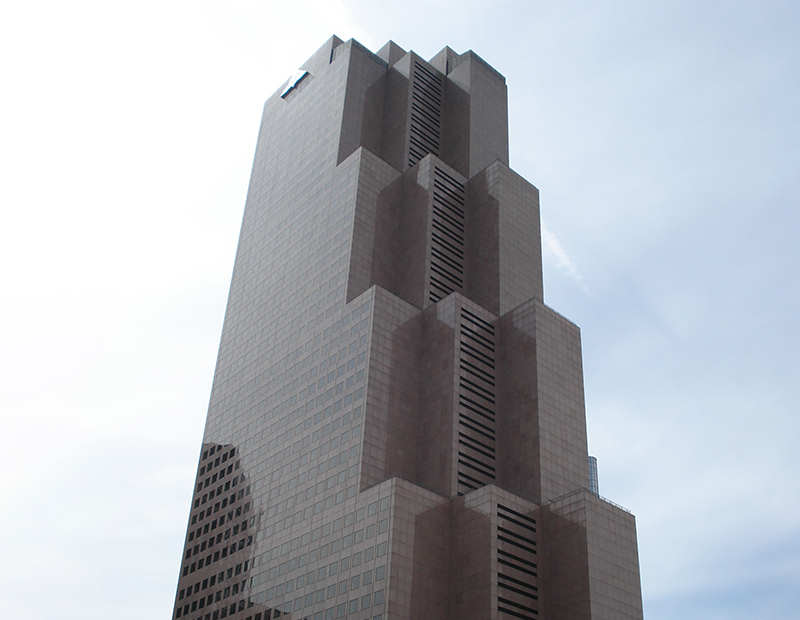 Georgia-Pacific Center, the iconic 1.2 million-square-foot office tower located in downtown Atlanta, has a new leasing team. Transwestern was tapped to lead the efforts of retaining existing tenants and attracting new ones to the building, with Director Greg Frankum spearheading the seven-person crew. The tower is undergoing more renovation work after the common areas have recently been upgraded.
The location, 133 Peachtree St., as well as the building's amenities, attracted several major employers so far, such as McKinsey & Co. and S&S Development as well as Georgia-Pacific. The tower was built in 1982 to host the world headquarters of the paper manufacturer.
The current improvement work is meant to change the floorplans and make the building more energy-efficient. Modern, open office spaces are expected at this site as well as infrastructure upgrades. Georgia-Pacific Center already holds a LEED Gold certification and is a member of the City of Atlanta's Better Buildings Challenge.
Image courtesy of Transwestern