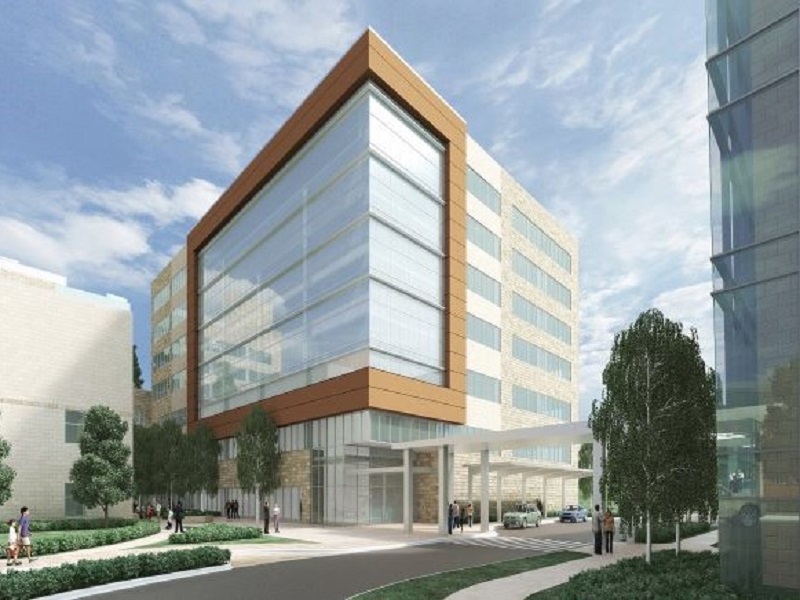 A joint venture of Trammell Crow Co., Seavest Healthcare Properties and Adventist Healthcare broke ground on a medical pavilion at White Oak in Silver Spring, Md. The new, seven-story development is set to include 169,000 square feet of medical space for radiological oncology services, orthopedics, internal medicine and cardiac services. The facility is expected to open next February.
---
READ ALSO: Trammell Crow to Expand SoCal Medical Facility
---
Located at 12090 Plum Orchard Drive, the pavilion will be anchored by the Adventist Healthcare White Oak Medical Center, which opened in late August. When complete, the new development will be next to and connect to three levels of the medical center. Adventist moved their previous Takoma Park, Md., location to the White Oak location that's approximately 8 miles away.
Part of a master plan
The medical pavilion at White Oak is just one of many developments meant to revamp the area. According to the White Oak Science Gateway master plan, the area that includes Hillandale, White Oak and the Life Sciences/FDA Village will be transformed into a live-work-play model that incorporates mixed uses and improved public transit connections. The new urban design shifts the area away from its previous car-reliant, shopping center and business park history.
The effort began when Maryland's Montgomery County purchased a 115-acre swath of land in 2009 with plans to create a bio and life sciences community. The project has since grown in scope and scale with the 2014 master plan covering nearly 3,000 acres and incorporating zoning changes for many sections.