Trammell Crow Co. and its capital partner Clarion Partners LLC have begun construction on 104th Commerce Park, a 1.2 million-square-foot industrial development in the metro Denver area. At full buildout, the project will feature five Class A buildings on an 89.6-acre site.
---
READ ALSO: Trammell Crow, CBRE Global to Build Major Industrial Project
---
Phase 1 includes two industrial buildings with 272,600 square feet and 298,300 square feet. Space will be available from 20,000 to 298,300 square feet. Delivery is planned for the second quarter of 2022. The second phase will begin after the first phase is completed and will comprise three buildings of 262,600 square feet, 193,000 square feet and 132,000 square feet.
The buildings will have clearance ranging from 28 feet to 36 feet, multiple truck docks and on-site parking for vehicles and trailers. Yard area will also be available for lease. The park's zoning will allow a wide range of industrial and e-commerce uses including outside yard capability and substantial trailer storage.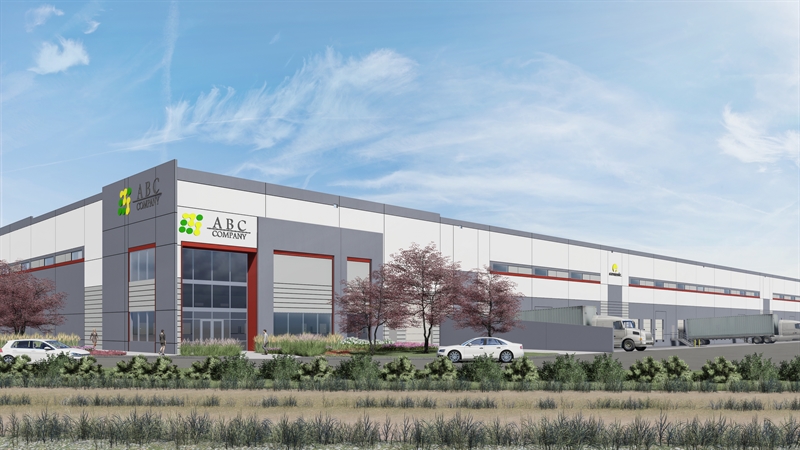 Ann Sperling, senior director of TCC's Denver Business Unit, said in a prepared statement the park's features will provide flexible opportunities at competitive lease rates for industrial tenants in the market.
Located at 104th Avenue, just east of the intersection of State Highway 85 and Interstate-76, the prime interstate access offers highway visibility and flexibility for industrial users expanding in the northeast Denver area. Noting the site is 6.5 minutes from the North Central submarket, TCC Senior Managing Direct Bill Mosher said in prepared remarks access to 104th Commerce Park will reduce drive times for transportation networks.
Murray & Stafford is the general contractor on the project and is teaming with architect Ware Malcomb and Langan Engineering. CBRE's industrial team of Tyler Carner, Jeremy Ballenger, Jessica Ostermick and Daniel Close are marketing the space.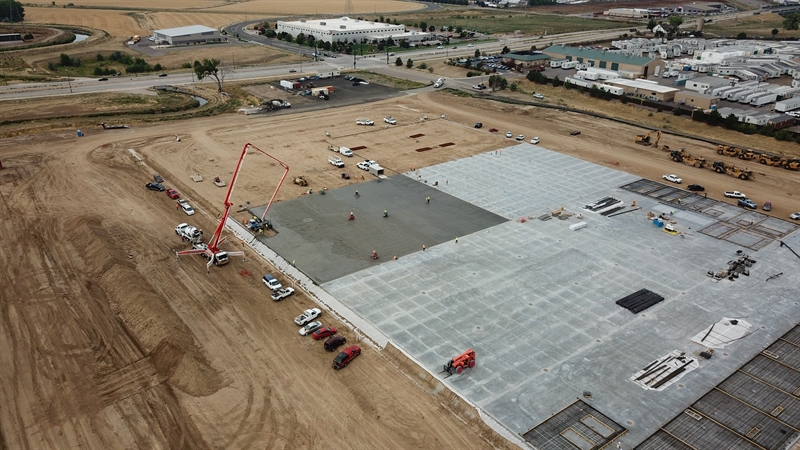 With this project, TCC continues to invest in Colorado's Front Range. The global development and investment firm has developed more than $3 billion in industrial, office, residential, health-care and public-private projects over the past decade in the region.
Earlier industrial projects
TCC has teamed with Clarion Partners for many years on industrial projects. In June, the two firms continued their joint venture partnership in Riverside County, Calif., with the development of another big-box industrial project. The partners broke ground on Knox Logistics VII, a speculative Class A, 1.1 million-square-foot project on a 73-acre site along the I-215 Corridor in the Inland Empire. The partners previously developed the $80 million I-215 Logistics Center.
TCC recently announced plans to begin construction of the second phase of its Park Aldea industrial development in Phoenix in the fourth quarter. The second phase will add four Class A buildings totaling 570,600 square feet to the existing four-building, 356,000-square-acre Park Aldea campus in the West Valley submarket along West Loop 101 freeway. The initial phase of Park Aldea was completed in 2020. Phase 2 is expected to be finished in the third quarter of 2022.
In late June, TCC and Washington Capital Management, which was acting on behalf of a client, began the second phase of Golden Triangle Logistics Center, a 127-acre industrial development off I-15 in North Las Vegas. The second phase will feature an approximately 652,000-square-foot speculative building that will bring the park's size to about 1.7 million square feet. The first phase was completed in late 2020.