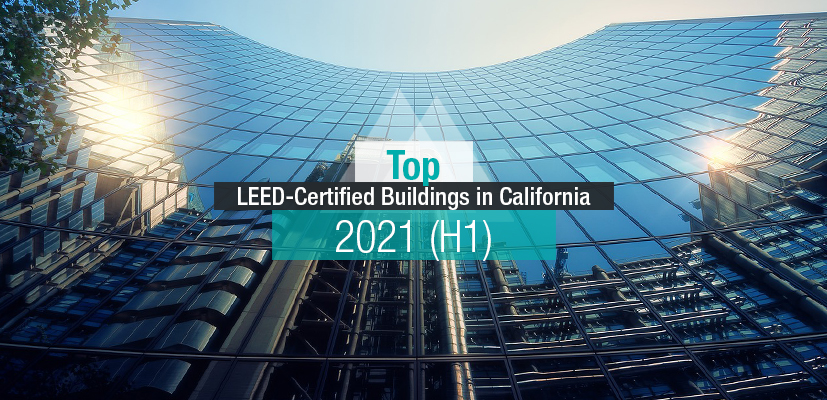 One of the effects of the health crisis has been the emphasis on the need of modern and green office spaces, which have a positive impact on both the health of the people working within and the surrounding environment. While construction activity has had to suffer since the onset of the pandemic due to supply chain disruptions in material and labor shortages, office owners have managed to implement capital improvement programs at their properties to improve the quality of the working spaces.  
In the first six months of the year the U.S. Green Building Council awarded 238 office projects across some 46 million square feet throughout the country. California topped the list with 61 properties receiving certification, totaling roughly 10.6 million square feet. The first position is no surprise, as the state is well-known for the emphasis on sustainability and energy efficiency, from both authorities and private companies.     
The list below details notable projects in the Golden State to receive either a Gold or Platinum certification in the first six months of 2021, with all properties located in San Francisco:
| | | | | | |
| --- | --- | --- | --- | --- | --- |
| Rank | Project Name | Rating System | Gross Area (sqft) | Date Certified | Certification Level |
| 1. | 181 Fremont St. | LEED-CS v2009 | 581,284 | 4/19/2021 | Platinum |
| 2. | Oyster Point Marina Plaza | LEED-EB:OM v2009 | 479,538 | 3/10/2021 | Platinum |
| 3. | 49 South Van Ness | LEED-NC v2009 | 462,914 | 3/4/2021 | Platinum |
| 4. | 655 Montgomery | LEED v4 O+M: EB | 265,380 | 4/6/2021 | Platinum |
| 5. | 44 Montgomery | LEED-EB:OM v2009 | 691,229 | 4/6/2021 | Gold |
Source: USGBC
1.  181 Fremont St.—LEED Platinum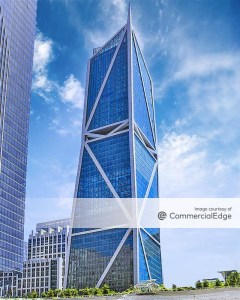 Starting the list is Jay Paul Co.'s 181 Fremont St., which received LEED 2009 Core and Shell Platinum certification in mid-April. The office component of the mixed-use tower has been fully leased to Facebook ever since the project came online in 2018. The almost 582,000-square-foot property comprises 67 residential condominiums on the top 17 floors and 3,000 square feet of retail space.
The Heller Manus Architects-designed tower includes several sustainable features, being the first private building in San Francisco to have a greywater recycling system. This captures water from sinks, baths and washing machines, then treats it before using it for toilet and urinal flushing, as well as drip irrigation. It is estimated that the process saves some 1.4 million gallons of water yearly. Other energy-saving features include sawtooth windows—which result in a 6 percent passive heat-gain reduction— HVAC and lighting systems.    
2. Oyster Point Marina Plaza—LEED Platinum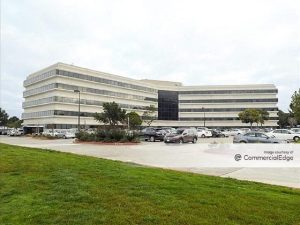 The 479,538-square-foot Oyster Point Marina Plaza was awarded LEED 2009 Existing Buildings Operations and Maintenance Platinum certification in mid-March. To achieve the accreditation, the property underwent a full exterior building upgrade, improvements to the HVAC/Mechanical system and renovations to the common-area amenities.
The life science campus first received a USGBC award back in 2010, when the property was LEED Existing Buildings Operations and Maintenance Gold certified and followed that with a LEED Existing Buildings Operations and Maintenance Platinum certification in 2016.
Located at 395 and 400 Oyster Point Blvd., the two-building campus is some 6 miles from San Francisco International Airport and a little over 10 miles from downtown San Francisco. Additionally, the five-story buildings offer shuttle transportation to BART, SamTrans, SF Ferry and Caltrans stations.
3. 49 S. Van Ness—LEED Platinum
Completed last year, Related Cos.'s 49 S. Van Ness received LEED 2009 New Construction Platinum certification at the beginning of March. The 16-story tower features a recycled water system, solar roof panels and on-site electric vehicle charging.
Additionally, the property features self-tinting glass windows that control light levels without the need of blinds or shades. This helps improving the building's energy efficiency by up to 20 percent.   
The asset houses the San Francisco Planning Department, the San Francisco Department of Building Inspection and City and County of San Francisco Department of Public Works. Designed by Skidmore, Owings & Merrill, the building includes two levels of cast-in-place below-grade parking.
---
READ ALSO: Climate Change: A Story of Water, Conservation, Technology
---
4. 655 Montgomery—LEED Platinum
The 265,380-square-foot 655 Montgomery received LEED Building Operations and Maintenance Platinum certification at the beginning of April. The building is also Energy Star certified.  
With 15 stories of office space, the 25-story mixed-use tower recently underwent renovations of its travertine curtain wall, upgrades to restrooms, corridors and other common area, such as a new conference center with tenant lounge and catering kitchen. Additionally, upgrades targeted the modernizing of building systems,  including the implementation of California Title 24 energy efficiency measures.
Located within San Francisco's North Financial District, the tower offers easy access to public transportation such as the Montgomery Street BART/Muni Metro station and the Transbay Terminal.  According to CommercialEdge data, Beacon Capital Partners acquired the property in 2019 for $192 million.  
5. 44 Montgomery—LEED Gold
The almost 700,000-square-foot building is the largest property on the list and the only entry to receive LEED Existing Buildings Operations and Maintenance Gold certification. 44 Montgomery also received the Energy Star award.  
Beacon Capital Partners acquired the 43-story tower in 2017 for $475 million, CommercialEdge data shows. Completed in 1966, the asset was completely renovated in 1992 and underwent cosmetic renovations in both 1996 and 2015. The most recent capital improvement intended to modernize the tower comprised improvements to the lobby, roof deck, as well as the addition of a conference center, fitness center and secured bike storage.