Industrial development is on a roll—443.4 million square feet was under construction at the end of June nationwide, with developers drawn by strong national rent growth amid increasing demand and falling vacancies in most markets.
This has been particularly apparent in the Southeast. The tri-state region, which spans Georgia and the Carolinas, had 45.2 million square feet underway, or more than 10 percent of the national total. With port traffic in the region expanding at record levels, even historically smaller industrial hubs have felt the effects of the sector's burgeoning strength. And, of course, e-commerce growth also continues to play a strong role in driving activity.
In the table below, CommercialEdge highlights the top five markets in the Southeast by square footage under construction at the end of June.
| | | | | |
| --- | --- | --- | --- | --- |
| Rank | Market | Sq. Ft. Under Construction | Properties Under Construction | % of Stock |
| 1 | Atlanta | 12,608,099 | 30 | 2.2% |
| 2 | Savannah–Hilton Head | 11,190,149 | 19 | 15.8% |
| 3 | Charlotte | 8,077,320 | 21 | 3.5% |
| 4 | Winston-Salem–Greensboro | 4,065,884 | 10 | 2.6% |
| 5 | Charleston | 4,010,732 | 5 | 8.1% |
Source: CommercialEdge
5. Charleston, S.C.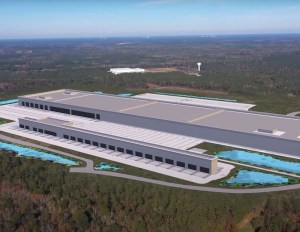 The Charleston metro is a hotbed for development activity: More than 4 million square feet was under construction at the end of June, accounting for 8.1 percent of inventory. Driving this growth is the Port of Charleston, which has seen significant growth over the past year. More is on the way, too, following the opening of a new terminal in April, which will expand the port's capacity by 700,000 TEUs.
Walmart's facility at the Ridgeville Industrial Campus in Dorchester County was the largest project under construction. Totaling 2.8 million square feet, the $220 million development is the largest of its kind in the entire region and is expected to deliver in early 2022. The state's port authority, which owns the campus, received a $22 million grant from the Department of Transportation to build infrastructure late last year.
4. Winston-Salem–Greensboro, N.C.
With just shy of 4.1 million square feet under construction, the Winston-Salem–Greensboro market comes in fourth place on our list. Although projects underway only account for 1.8 percent of stock, future development activity could be on the way: The market has seen no major industrial deliveries since 2019, even as vacancy has slid to historic lows.
The largest project underway in the market at the end of June was a Publix distribution campus in McLeansville, N.C. The first, 940,000-square-foot phase, Publix's first distribution center in North Carolina, broke ground in early 2020 and is slated to deliver next year. The facility will include cold storage space and carries an estimated price tag of $400 million. Work on the grocer's second, 1.2 million-square-foot building began in April and should wrap up later this year.
3. Charlotte, N.C.
Charlotte's 8.1 million square feet of construction activity places it third on our list. While this accounts for a healthy 3.5% of stock, demand for new space continues to build due to relatively low rents and the market's central location in the region combined with increasing activity at Charlotte's inland port. Developers have had an eye on Charlotte for some time: Between 2018 and 2020, 60 projects totaling 15.7 million square feet delivered, even if this year's completions have yet to hit the 1 million-square-foot mark.
Beacon Partners' Building 10 at its Carolina Logistics Park in Pineville, N.C., was the largest development underway. The project, at just over 1 million square feet of rentable space, started in February, backed by $68.4 million in construction financing from Wells Fargo. Completion is anticipated in early 2022.
2. Savannah–Hilton Head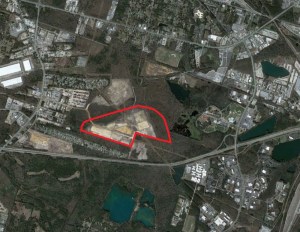 The market, which stretches from Savannah, Ga., into Statesboro, Ga., is the most rapidly expanding industrial hub in the region—with its 11.2 million square feet under construction equal to 15.8 percent of inventory—and only trails Austin, Texas, at 16.3 percent. Developers have added 6.7 million square feet to the market's inventory since the start of 2020. Similar to several other markets in the region, increased port activity is one of the main reasons for the expansion: Savannah's port is the third busiest in the nation, due to its relative proximity to Atlanta and a number of other major population centers.
One of the most active developers in the region, McCraney Property Co., broke ground on a four-building, 1.3 million-square-foot industrial campus late last year. Known as Main Gate Logistics, the 265-acre development is located within 6 miles of both the port and Savannah/Hilton Head International Airport. The structures, which range from 213,880 to 505,902 square feet, are slated for a staggered delivery between late summer and early 2022.
1. Atlanta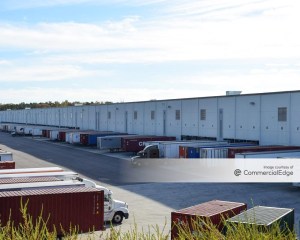 As the region's primary industrial hub, Atlanta has been home to significant industrial development in the last 18 months, with deliveries totaling 15.3 million square feet. Another 12.6 million square feet is underway, placing the market atop our list. Developers are likely to remain active in the metro, with more than 10 million square feet in the planning and permitting stages as vacancy continues to compress, reported in May at 4.4 percent.
The South Atlanta submarket is home to nearly half—47.3 percent—of the industrial square footage underway. The largest project under construction was the second, 1.3 million-square-foot building at Majestic Realty's Majestic Airport Center III in Union City, Ga. Work began on the site at 3650 Flat Shoals Road late last year, with completion expected next summer. The company has a smaller, 75,863-square-foot structure underway in the same park, and a 1.1 million-square-foot development 5 miles to the southeast.