Some 6.2 million square feet changed hands for $2.6 billion in the Pacific Northwest this year. Seattle's office market remains the strongest in the region, as 3.4 million square feet traded here for almost $2.0 billion over the first five months of the year, according to Yardi Matrix. The data takes into account conventional sales and excludes portfolio transactions. There were 33 properties totaling 10.8 million square feet in Seattle as of June, more than a half of which is expected to come online by year's end. Amazon continues to dominate the metro, both in terms of transactions and development. The company has three projects underway, totaling 2.4 million square feet.
Meanwhile, Portland is a distant second, with 1.8 million square feet sold for $578 million. The metro's development activity has picked up pace and there are some 2.2 million square feet under construction across the metro, 22.0 percent of which is scheduled for completion this year.
5. Dexter Horton Building
After paying $124.4 million for the Dexter Horton Building in Seattle from Gerding Edlen in November 2015, Pacific Eagle Holdings sold the Class A, 336,000-square-foot asset in January to CIM Group for $151 million or $448.91 per square feet. This deal was subject to a $100 million loan from ING Group.
Located at 710 Second Ave. in the city's CBD, the asset is LEED Gold certified and includes 3,000 square feet of retail space, a conference room and bike locker. The 15-story property is home to, among others, King County Public Defense Department, CollinsWoerman, The Climate Corp. and Vix Technology. The property was completed in 1922 and most recently underwent cosmetic renovations in 2015.
4. Bellevue Corporate Plaza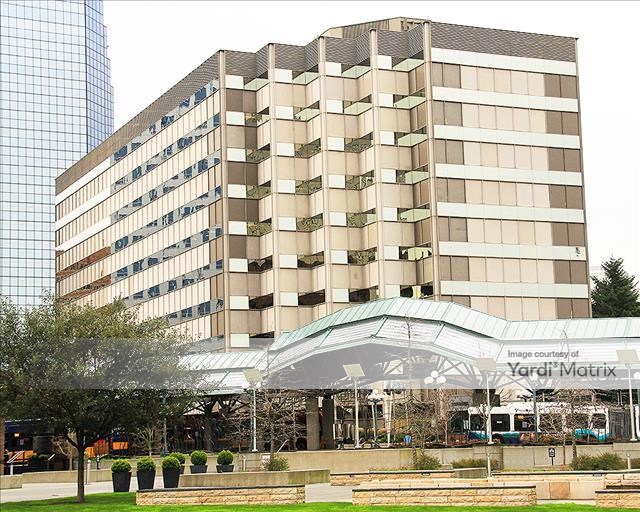 Amazon, which recently detailed plans for its HQ2 campus in Arlington, Va., purchased Bellevue Corporate Plaza in downtown Belleview, Wash., and an adjacent 650-stall parking structure. Equity Commonwealth sold the 257,000-square-foot building for $758.87 per square foot or $194.9 million. This was Amazon's first purchase on the Eastside and the second-largest price per square foot for any Seattle office buildings sold this year so far. The e-commerce giant now owns more than 4 million square feet in Seattle, with an additional 2.4 million square feet currently in the works in the Denny Triangle submarket.
The 10-story property, located at 600 108th Ave. NE, came online in 1980 and was renovated in 2014 and 2016. It is situated within walking distance of The Expedia Building, where Amazon signed a long-term, 440,500-square-foot lease.
3. Montgomery Park
Coming in at No. 3 is Unico Properties' acquisition of Montgomery Park in Portland from Bill Naito Co. The $225 million deal closed in April. The 850,540-square-foot building encompasses some 17,000 square feet of retail, conference rooms and 2,293 parking spaces. Earlier this year, the company also acquired the Colman Building on Seattle's Waterfront.
Located at 2701 N.W. Vaughn St. in Portland's Northwest District, the nine-floor, Class A asset was completed in 1921 and converted to office in 1986. Most recently, the property underwent cosmetic renovations in 2016. Montgomery Park is currently fully leased to such tenants as Kaiser Permanente, Wells Fargo, McCleary Realty and TransDevelopment Group.
2. Amazon Houdini North & South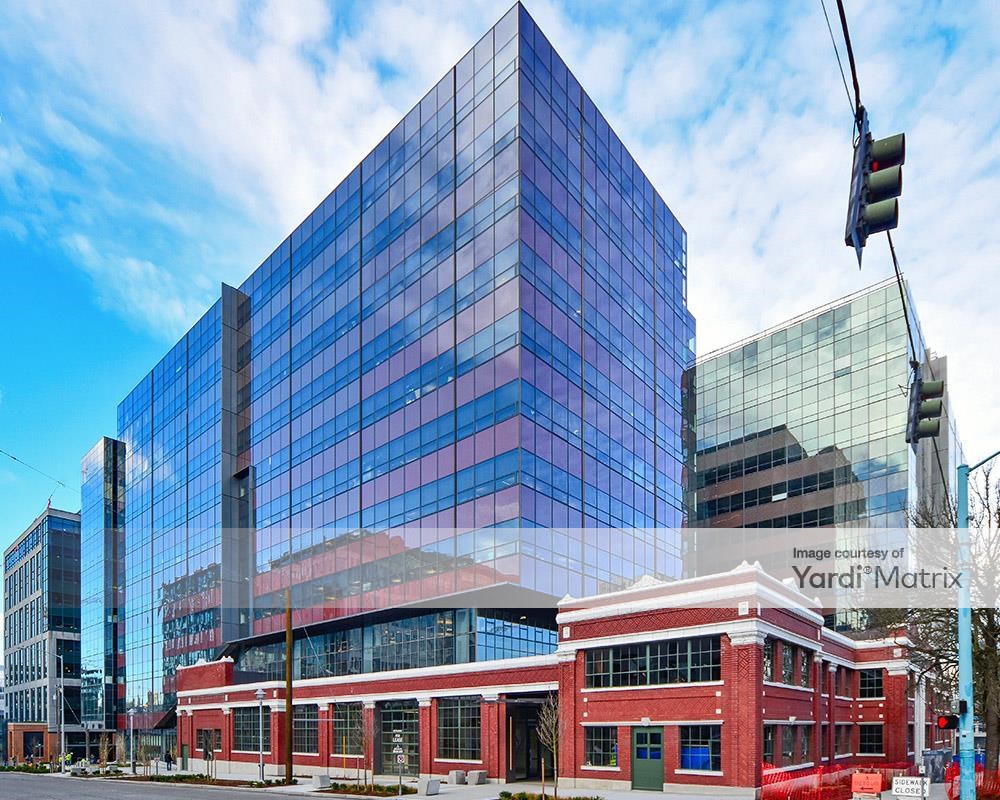 In March, Urban Renaissance Group sold Amazon Houdini in Seattle to Ponte Gadea for $740 million or a record $948.85 per square foot. The 780,000-square-foot asset, previously known as the Troy Block, is LEED Gold certified, includes some 1,050 parking spaces and is fully leased by Amazon.
The two buildings, located at 307 and 399 Fairview Ave. N., came online is 2016 and 2017 with the help of a $198.9 million construction loan from Regions Bank. The property is situated within walking distance of Amazon's campus on Terry and Boren avenues, as well as 1 mile from the Rufus 2.0 campus on Seventh Avenue, where the tech giant owns more than 2 million square feet of office space.
1. 800 Fifth Avenue
This January, EQ Office expanded its Seattle footprint by 935,000 square feet with the purchase of 800 Fifth Avenue. Hines Interests sold the Class A asset for $540.4 million or $578.03 per square foot. The deal was subject to a $327.6 million loan provided by Deutsche Bank. The buyer's office portfolio in the metro includes 1.5 million square feet in the city's CBD and Bothell submarkets.
Completed in 1981 and renovated in 2016, the 42-story building is LEED Platinum and includes 17,000 square feet of retail and more than 600 parking spaces. Tenants at 800 Fifth Avenue include Bank of America, Providence Health & Services, PopCap Games and Regus. The transit-oriented property is 4.4% vacant.