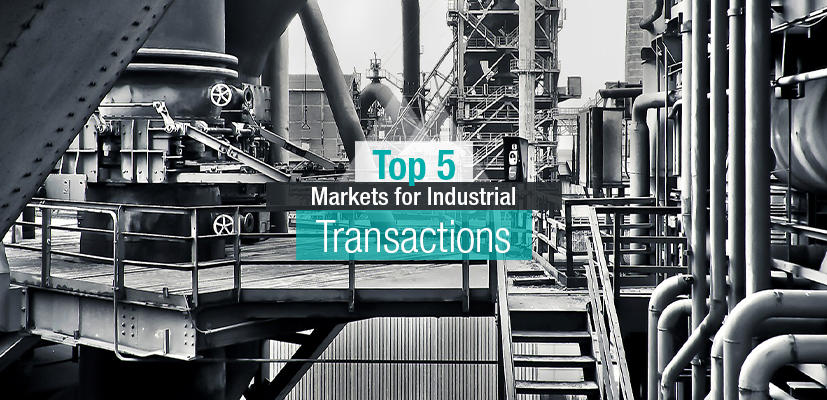 With $14 billion in transactions closed in the first four months of the year, U.S. industrial real estate remains hot. Although many other commercial sectors faced significant challenges during the past year, the sweeping shift to e-commerce and the subsequent uptick in shipping volumes have provided strong tailwinds for the industrial sector, lifting rents and dropping vacancies. Even though nearly 370 million square feet was under construction at the end of March, strong absorption is expected to continue compressing vacancy, pushing prices ever higher.
The table below utilizes CommercialEdge data to highlight the top five markets for industrial transaction volume in the first four months of 2021. Most of these markets saw at least moderate growth compared to early 2020, but one metro skyrocketed, reporting a more than seven-fold increase in industrial volume. Together, these five metros accounted for nearly one-third of investment volume in the sector nationwide.
| | | | |
| --- | --- | --- | --- |
| Rank | Market | Transaction Volume ($MM) | Total Properties Sold |
| 1 | Los Angeles | $1,052.2 | 75 |
| 2 | Inland Empire | $838.2 | 54 |
| 3 | New Jersey | $669.4 | 18 |
| 4 | Chicago | $641.7 | 45 |
| 5 | Seattle | $641.0 | 34 |
5. Seattle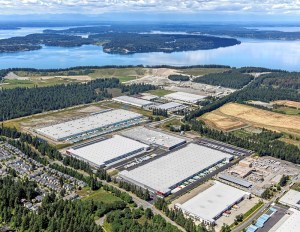 Seattle's industrial market takes fifth place on our list, with $641 million in transactions closed through the end of April. Demand for logistics space in the metro has grown drastically in the past year, and investment has followed—only $84.3 million in industrial deals closed during the same period in 2020. The explosion of industrial demand has also fueled new development: Eight projects totaling 2.6 million square feet have broken ground this year alone, following 5.2 million square feet delivered in 2020. Although vacancy hit 6.9 percent in March—80 basis points above the national rate—absorption of high-end space is expected to remain strong.
In Seattle's largest industrial deal this year, Duke Realty paid Clayco Realty Group $208.3 million for a 1.6 million-square-foot portfolio in DuPont, Wash. The Cubes at DuPont includes three buildings, two of which delivered in the past two years. The third, a 1996-built warehouse, was redeveloped in 2019. The industrial campus replaced two office buildings formerly owned by Intel.
4. Chicago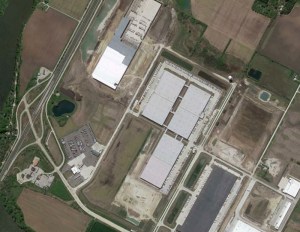 Despite its position as the largest industrial market in the U.S., Chicago only barely edged Seattle out in investment volume, reporting $641.7 million in transactions through April. Although major deals are still closing within the market, the data highlights a sizable downshift in activity compared to the more than $1 billion in transactions during the same period in 2020.
This year's investments were largely targeted in suburban zones, which accounted for more than 75 percent of total volume. In the market's largest transaction, Silver Creek Development paid Transwestern $130 million for a three-building ensemble within the Elion Logistics Park 55 in Wilmington, Ill., in February. Michelin is the sole tenant of the 2 million-square-foot property at 29900 S. Graaskamp Blvd.
3. New Jersey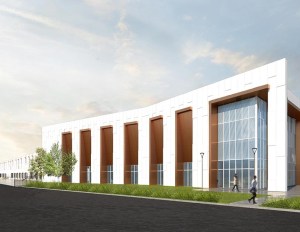 New Jersey, one of the most active industrial markets in the country, drew significant investment through April totaling $669.4 million. With high demand for quality space amid low vacancies—4.1 percent in March—rents climbed 5 percent during the year ending in March, 60 basis points higher than the national rent growth. Sales prices, too, have grown: This year's transactions averaged $250.64 per square foot, nearly double last year's average of $133.33.
Property Reserve's $247 million January acquisition of the 900,022-square-foot 10Edison from Rockefeller Group was the largest single-building deal to close through April this year, nationwide. The property, located at 2205 State Route 27 in Edison, is leased by Amazon and features 40-foot clear heights on the site of a former ExxonMobil research lab.
2. Inland Empire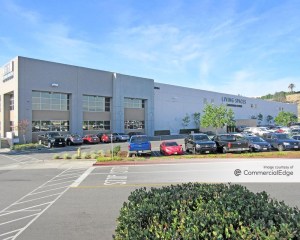 The Inland Empire's massive industrial sector continues to shine. Rent growth led the nation, up 8.2 percent through March over the year as vacancy fell to 2.1 percent, the lowest among all major U.S. markets. Transactions climbed to $838.2 million through the end of April, a 41.8 percent jump from the same time in 2020. Pricing per square foot averaged $162.13 this year, an increase of one-fifth from the previous year, resulting from myriad factors including land scarcity and booming tenant demand.
The largest industrial transaction in the market was Blackstone Group's $231.2 million acquisition of a two-building portfolio from Nuveen Real Estate in Bloomington, Calif. The assets, located at 3994 and 3996 S. Riverside Ave., were developed in 2007 by GI Partners. The larger, 796,841-square-foot structure is fully leased by Living Spaces, with scooter manufacturer Razor solely occupying the second, 599,735-square-foot building.
1. Los Angeles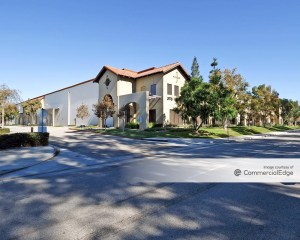 Rapidly increasing container traffic at Los Angeles' ports combined with vacancies hitting 4.1 percent in March underscore the combined impact of land constraints and unparalleled demand for distribution space in the metro. The market's rents jumped by 6.9 percent year-over-year through March, second only to the Inland Empire nationwide. With rents set to continue climbing, investors have capitalized on opportunities, closing an impressive $1.1 billion in transaction volume from January to April, a 10.3 percent gain compared to the same period in 2020.
Los Angeles' largest industrial deal was Oaktree Capital Management's $154 million acquisition of the 732,606-square-foot Mission Oak Corporate Center in Camarillo, Calif. Seller Walton Street Capital traded the two-building property only one year after acquiring it from STAG Industrial for $88 million. Built in 1969 and 2000, the structures at 3001 and 3175 Mission Oaks Blvd. offer clear heights between 28 and 35 feet and have a combined 55 dock-high loading doors and three drive-in doors.