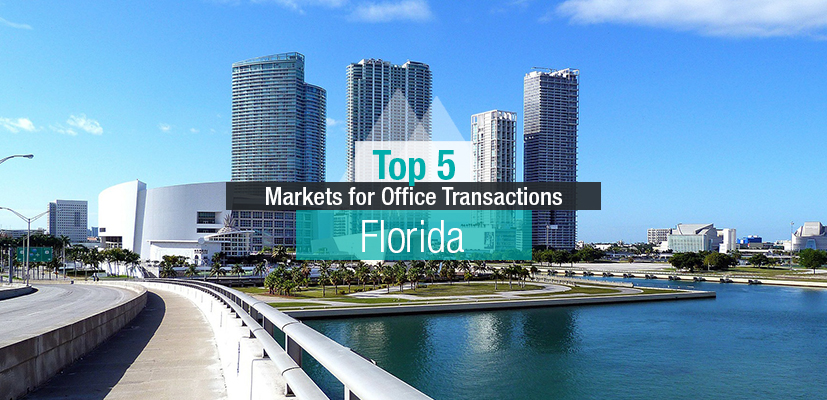 Southwest Florida has recorded a robust increase in transaction volume and average price per square foot this year. In the first five months of 2021, office transactions in the state totaled $1.8 billion, with 8.7 million square feet of space sold, according to CommercialEdge data. During the same time frame in 2020, 6.4 million square feet of office space changed hands, with investment sales amounting to a little more than $1 billion.
Sales volume nearly doubled in most of the markets listed below, with the state emerging as a hotbed for office investors, fueled by corporate expansions and population growth. The list below highlights the top markets for office transactions as of the end of May, based on CommercialEdge data.
| | | | | |
| --- | --- | --- | --- | --- |
| Rank | Market | Transaction Volume ($MM) | Total Properties Sold | Total Sq. Ft. |
| 1 | Miami | $599.22 | 18 | 2,360,617 |
| 2 | West Palm Beach – Boca Raton | $536.85 | 11 | 1,384,334 |
| 3 | Fort Lauderdale | $282.19 | 16 | 1,282,327 |
| 4 | Tampa – St Petersburg – Clearwater | $158.43 | 17 | 1,216,647 |
| 5 | Orlando | $127.75 | 6 | 727,898 |
5. Orlando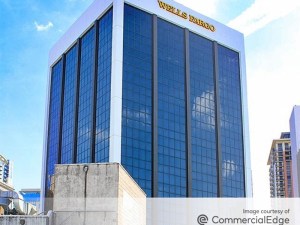 Transaction volume between January and May 2021 totaled $128 million in Orlando, encompassing 727,898 square feet of office space across six properties. The amount represents a slight increase from the $103.5 million recorded over the same period in 2020.
In the market's largest transaction year-to-date through May, Banyan Street Capital paid $63 million for Wells Fargo Tower, a 267,262-square-foot premier office asset located at 20 N. Orange Ave. in downtown Orlando. The seller was a partnership between local investor Square2 Capital, Illinois-based Steelbridge Capital and New York-based Apollo Global Management. The tower is anchored by law firm Morgan & Morgan; the tenant roster includes companies such as Phipps Reporting and Pipeline.
4. Tampa-St. Petersburg-Clearwater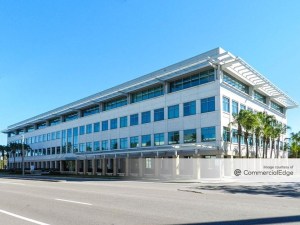 A total of 17 properties changed hands in the metro in 2021 through May, for a combined $158.4 million. The deals involved more than 1.2 million square feet. Transaction volume doubled compared to the same period last year when 731,316 square feet across 12 properties changed hands for some $80 million.
Class A assets commanded the highest prices. In a $20 million deal, a joint venture between Alliant Partners and homegrown investor Darryl Shaw acquired 1001 E. Palm Ave., the corporate headquarters of staffing and professional services firm Kforce. The 128,378-square-foot office asset is in Tampa's Ybor City neighborhood. Seller Kforce, one of Tampa Bay's largest public companies, has recently announced plans to downsize and shift to a hybrid work model.
---
READ ALSO: Tech and Finance Exodus to South Florida Fuels Office Demand
---
3. Ft. Lauderdale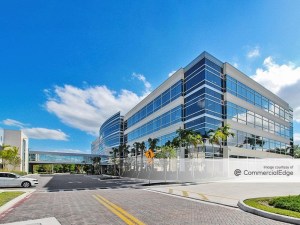 Investment volume in Fort Lauderdale amounted to more than $282 million as of May, encompassing close to 1.3 million square feet across 16 properties. This represents a 244 percent increase over the same interval in 2020 when eight properties totaling less than 500,000 square feet changed hands for $82 million.
In one of the largest deals in the market in 2021 through May, Miami-based Midtown Capital paid $78 million for 1700 Plantation Pointe, a 145,963-square-foot asset located in Plantation, Fla. The seller was Torburn Partners. Insurer Sunshine Health leases the entire four-story building, which came online in November 2020.
2. West Palm Beach-Boca Raton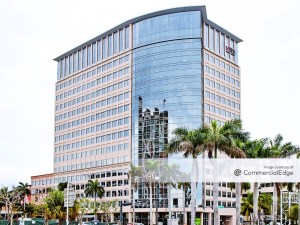 Close to 1.4 million square feet across 11 properties traded in the market between January and May 2021 for $537 million—twice the amount recorded for office investment during the same period in the previous year when 11 properties changed hands for $228 million.
Related Cos. emerged as one of the most-active buyers in the metro. In separate deals, the company acquired two office properties totaling 758,000 square feet of space for $457 million. After paying $281.9 for Phillips Point in January, the company acquired another office building in Downtown West Palm Beach—CityPlace Tower changed hands in May for $175 million. W. R. Berkley Corp. sold the 297,652-square-foot building, which is LEED Silver certified.
1. Miami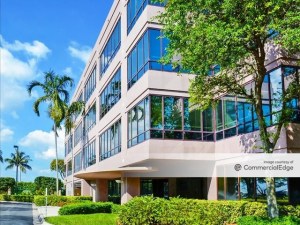 Investors closed 18 transactions—equal to more than 2.6 million square feet—in Miami year-to-date as of May, for a total of $600 million. This accounts for a staggering 414 percent increase over the $116.7 million recorded between January and May 2020.
Following Chicago-based EQ Office's $230 million acquisition of Two and Three MiamiCentral in April, another major portfolio deal closed in the metro a month later. RealOp Investments paid $110.1 million for the Waterford Atrium complex located at 6100, 6303 and 6505 Blue Lagoon Drive, near Miami International Airport. Sold by MetLife Real Estate Investment, the buildings total nearly 500,000 square feet and were traded in separate transactions.