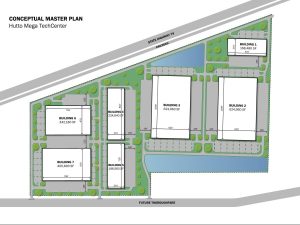 Titan Development is one step closer to developing Hutto Mega TechCenter, an industrial park totaling nearly 2.6 million square feet in Hutto, Texas. The developer has acquired a 188-acre site along Highway 79 for the project, which will be near the recently announced $17 billion Samsung semiconductor plant.
Joe Iannacone, Austin-based senior vice president at Titan, told Commercial Property Executive that Titan chose this particular site for the development to accommodate large users that some high-tech manufacturers in the area need.
The planned light industrial business park is set to include seven buildings, ranging between 168,480 square feet and 625,000 square feet, according to a conceptual master plan. Plans are not yet finalized, and the park could accommodate tenants seeking more than 1 million square feet as well.
Hutto Mega TechCenter will take shape roughly 5 miles from Samsung's upcoming facility in Taylor, Texas, while downtown Austin will be 30 miles to the southwest.
Austin, a booming industrial market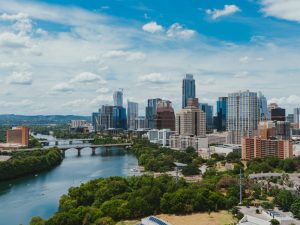 In the past few years, Austin became a highly sought-after destination for tech giants.
"Hutto and the greater Austin area have already experienced incredible growth over the last few years as the demands of the high-tech manufacturing companies relocating to Texas are met by the skilled workforce already living here as well as an influx of skilled workers from other parts of the country and world," Iannacone said.
Hutto Mega TechCenter is not Titan's first development in the North Austin suburb. In 2017, the developer broke ground on Titan Innovation Business Park and completed it in less than three years. Now, work is underway on the 100-acre second phase of the industrial park, which will house tenants such as tenants Ovivo Inc. and Kval Inc., among others.
While speculative development has accelerated since the start of the pandemic, according to Prologis research, logistics users within the U.S. will run out of available space options in 16 months. Despite an increasing demand for space, developers are facing several headwinds. "The number one challenge is continued rising construction costs and supply chain delays," Iannacone noted.