By Scott Baltic, Contributing Editor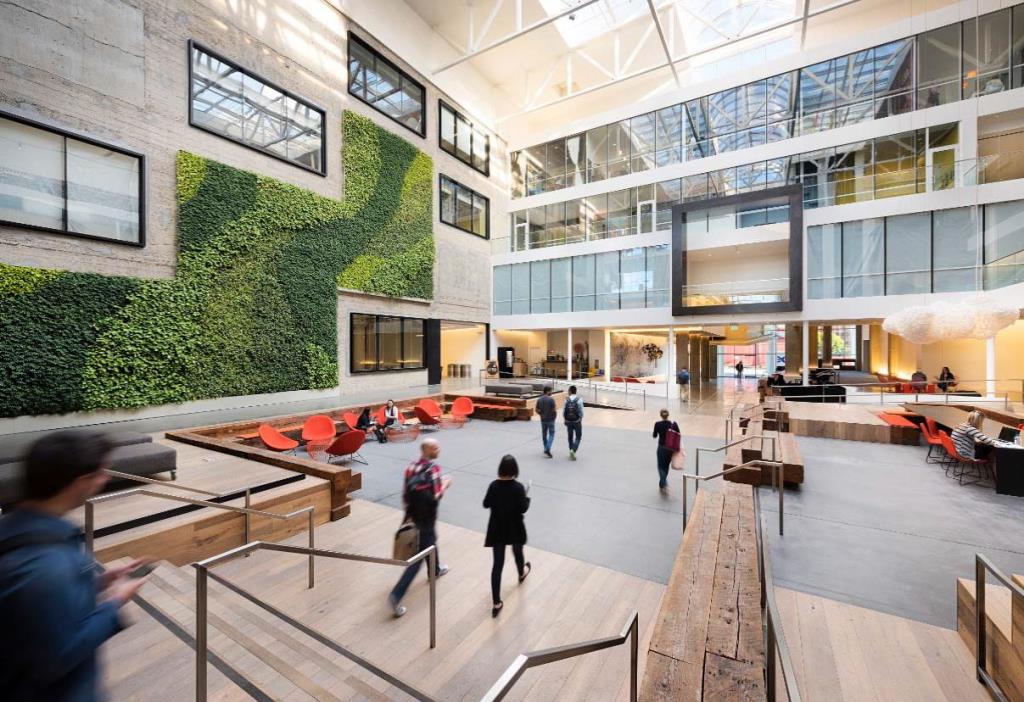 The latest acquisition by the joint venture between TIAA-CREF and Norges Bank Investment Management, manager of the Norwegian Government Pension Fund Global, is a 1918-vintage office building in San Francisco's South of Market submarket, TIAA-CREF announced Monday.
NBIM has acquired a 49.9 percent stake and TIAA-CREF a 50.1 percent interest in 888 Brannan St., a 445,000-square-foot Class A office building that serves as Airbnb's corporate headquarters. The transaction was worth $307 million, a TIAA-CREF spokesperson told Commercial Property Executive. TIAA-CREF will manage the property on behalf of the partnership.
The seller was Beacon Capital Partners, of Boston, and was represented by Eastdil Secured, the TIAA-CREF spokesperson told CPE.
The five-story building started life as a warehouse and in the 1980s was converted into a hub of jewelry and gift stores called the Giftcenter & Jewelry Mart. A few owners and one Great Recession later, the building had undergone two successive gut renovations totaling about $70 million and emerged as a tech-friendly office building with wholesale jewelry showrooms on the lower floors.
"[T]his investment makes sense on a number of levels. The city has a high occupancy rate for office properties, and this submarket is attractive to tenants looking for modern, redeveloped space at a competitive cost to new construction," Suzan Amato, managing director of managed accounts for TIAA-CREF, said in a prepared statement. "The location offers easy access for walkers, bikers and public transportation riders alike and is close to restaurants and amenities in the surrounding neighborhoods."
"888 Brannan's large floor plates ranging from 60,000 to 100,000 square feet are highly desirable in the market," Richard Kimble, head of Western Region acquisitions for TIAA-CREF, said in a prepared statement. "Office buildings in San Francisco with floor plates greater than 50,000 square feet are currently over 98 percent leased on average."
888 Brannan is 95 percent occupied, according to the spokesperson.
Late last year, CPE reported on the JV's purchase for an undisclosed price of the 609,000-square-foot Hall of the States building and its $392 million purchase of 800 17th St. N.W., both in Washington, D.C.