by Laura Calugar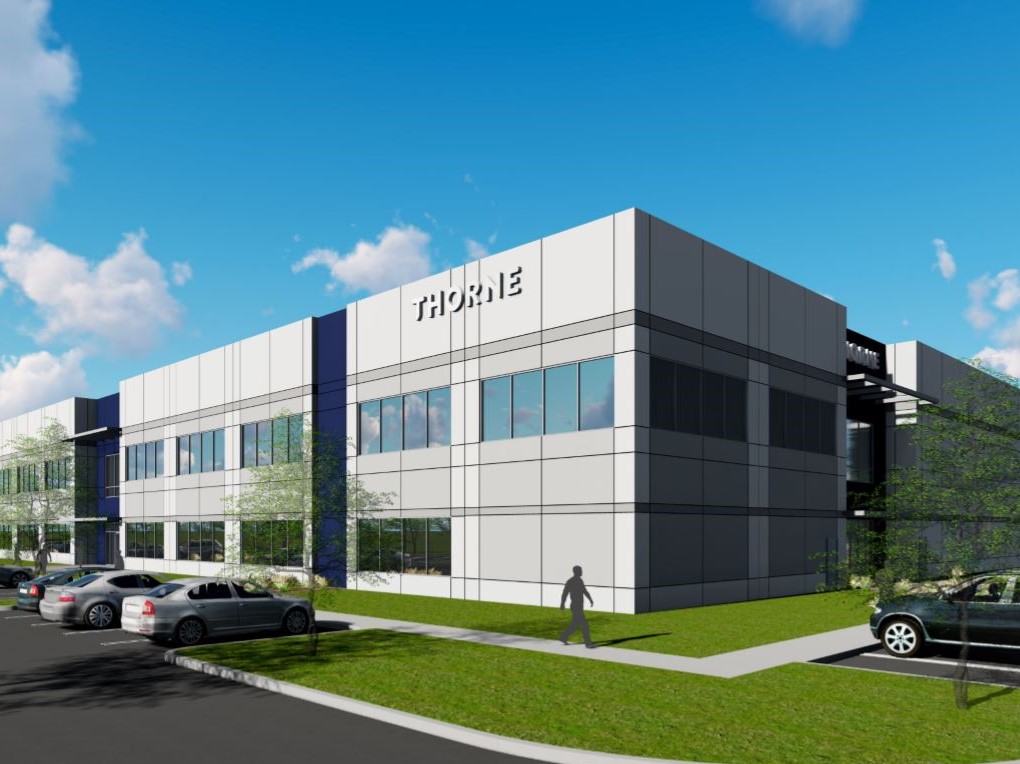 Thorne Research Inc., a privately held health and wellness technology company that manufactures proprietary nutritional supplement products, began work on its new 272,000-square-foot manufacturing facility in Berkeley County, S.C. The new facility will also serve as the company's headquarters. Thorne Research announced in late 2016 that it was relocating to a $36 million new facility and corporate office complex in South Carolina.
Located at 620 Omni Industrial Blvd. on a 26-acre parcel in the Omni Industrial Campus near Charleston, S.C., Thorne Research's new facility will be 25 miles from Port of Charleston and Interstate 95. "Following nearly three years of evaluating numerous potential building opportunities across the U.S., South Carolina and Berkeley County were by far the best option for our company and our employees," said Thorne CEO Paul Jacobson, in prepared remarks.  
Thorne Research currently develops and manufactures roughly 300 protein powders, vitamins and other health products. The new facility is expected to be fully operational by mid-2018. Hiring for new positions has already begun and will ramp up during the first quarter of 2018. 
Image courtesy of Thorne Research