By Laura Calugar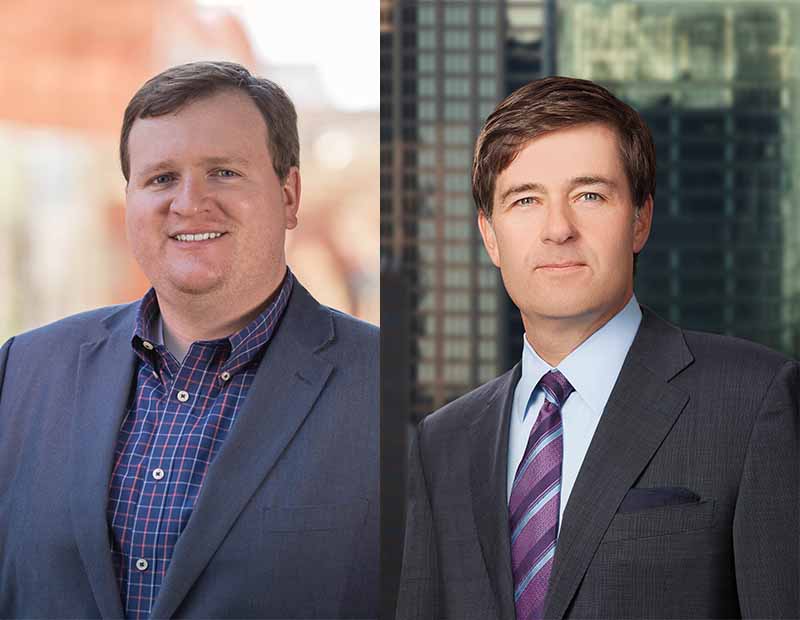 Charlotte, N.C., is one of the fastest-growing cities in the United States. Strong in-migration, a thriving job market and several public investments have stimulated capital injections. More than 1,000 Mecklenburg County businesses added nearly 13,000 jobs in 2017, making it the strongest year for job announcements since 2014, according to a recent Charlotte Chamber growth report.
In order to understand the magnitude of the development wave that Charlotte is about to experience during the next few years, Commercial Property Executive approached local developers and officials. Chuck McShane, director of business analytics and data for the Charlotte Chamber, revealed the reasons behind Charlotte's growth boom. Charlotte Center City Partners CEO & President Michael Smith listed a few of the projects that will impact the future of the Queen City.  
Charlotte has shown one of the strongest recoveries among U.S. metros this cycle. Where is the metro's growth coming from?
Chuck McShane: The Charlotte metro area is rapidly growing due to increased domestic and international migration. A net of more than 37,000 people a year, more than 100 a day, are moving to the area, according to the most recently available Census data. About 6,000 of those are international immigrants. In fact, 69 percent of the adult population in Charlotte was born outside of North Carolina.
Much of the growth is related to a thriving job market in professional services, finance, health care and transportation/logistics. We have added a total of 200,000 jobs since 2001 and seen a 24 percent growth in private sector jobs since 2010, the fourth fastest rate of job growth among large U.S. cities. We are a corporate headquarters hub with more than 250 companies, including 14 Fortune 1000 companies, headquartered here. This has led to Charlotte's emergence as a post-college destination for Millennials throughout the world.
In fact, the city of Charlotte was the number one destination for Millennial movers in 2015, according to the U.S. Census Bureau. About 37 percent of newcomers are between 20 and 34 years old. The growth in this population, along with previous investments in light rail, transit and quality urban planning, has led to a revival in urban, walkable living and the construction of several luxury apartment communities. 
In addition, a growing entrepreneurial scene has blossomed out of our financial sector. FinTech and payment automation firms have found Charlotte an attractive place to grow, with a critical mass of finance industry experts and a growing tech talent base. Charlotte's tech talent base grew by 77 percent from 2011 to 2016, adding almost 22,000 tech jobs making it the fastest growing metro for tech talent, according to a CBRE report.
Michael Smith: In terms of business expansion, we have a mix of new-to-market businesses such as Dimensional Fund, growing businesses such as AvidXchange, businesses moving from suburban to urban such as Townsquare Interactive and existing businesses expanding footprints and consolidating such as Bank of America, U.S. Bank and Barings. But it's been a real mix of growth versus one type.
The strength of a modern city starts with their downtown. Charlotte is a good example of this model. Center City Charlotte is seeing growth across all sectors— office, retail and residential—with people and businesses drawn here for big city cultural and entertainment amenities at a relatively affordable cost of living. This is why Center City is home to half of the region's Class A office space and why the residential population has grown by 600 percent in the past 20 years.

In Charlotte's central business district, we have seen how public investment can spur and shape transformational growth and development. In 2013, Charlotte's public investment in Romare Bearden and co-investment in the baseball stadium helped catalyze approximately $750 million in private investment in adjacent blocks.
Charlotte is among the nation's top destinations for immigration. How has this influenced development across the metro?
McShane: Charlotte has long had an international focus, owing perhaps to its international airport, the seventh busiest in the world by takeoffs and landings. More than 1,000 internationally owned firms from 45 different countries have some presence in the Charlotte region, with the largest concentration from Germany, the United Kingdom, Canada, Japan and France. Nearly 230,000 immigrants live in the Charlotte metro, accounting for about 10 percent of the metro population and about 16 percent of the population of the city of Charlotte.
Immigrant entrepreneurs have successfully revitalized many of our closer-in suburbs such as the Central Avenue corridor and parts of South Boulevard. Central Avenue has become popular for its range of cuisines from Latin American, Asian, Middle Eastern, African and Eastern European eateries. Immigrants come from throughout the world, but the largest foreign-born populations are from Mexico, India, El Salvador, Honduras and Vietnam.
Which are the largest projects currently underway in the metro? Which of these do you think will most impact Charlotte's expansion in the years to come?
McShane: Growth continues throughout the metro, but the most transformative projects are likely to be the opening of the Blue Line Extension northeast of Uptown to the 29,000-student University of North Carolina in March 2018 and the longer-term buildout of the River District, west of the Charlotte Douglas International Airport. Both of these will spur development in areas that have grown more slowly than the rest of the Charlotte area.
We expect to see more urban residential and commercial development along the northeast corridor as the new light rail line connects the education center of UNC Charlotte with the employment and entertainment center of uptown. This will spur continued growth radiating out from the NoDa arts district as well as the university.
The River District and the comprehensive plan for industrial and commercial redevelopment around the Charlotte airport has the potential to transform the West Side from an older industrial area into a destination for businesses and people. Suburban growth in Gaston County across the Catawba River will also be bolstered by this project.  
Smith: Today, there are several big moves underway in the CBD that will benefit the city and region's growth in the coming years. Specifically, construction and development along Stonewall Street in Uptown Charlotte, the development of a 50-block area along North Tryon Street, and the construction of Gateway Station, the multi-modal transit center in Uptown, will grow the Center City's population. Also, these projects will increase retail offerings, reinforce Center City's position as the region's center of commerce and create a local/regional transportation hub in the heart of the city.
The last project in the list is The Spectrum Cos.' newest skyscraper. Developed in partnership with Barings, the property includes a Kimpton hotel. The $330 million office tower was the first under construction after the recession, leading a resurgence of investment in the metro.
"300 South Tryon is in a booming area that has been transformed from a series of weedy parking lots and outdated buildings into a remarkable mix of residential, office, retail and public park space. This revitalization grew out of a very intentional public investment and responding private investment that is continuing to create jobs, opportunity and great entertainment throughout the Uptown area. Spectrum also has projects going north of the city, in Historic South End and in long-established SouthPark—all of which are undergoing rapid growth and high-quality development," The Spectrum Cos. COO Steve McClure told CPE. 
Alongside these investments, Charlotte aspires to be in the spotlight again. Metro officials have recently announced they will submit a bid for the 2020 Republican National Convention. This comes six years after the city hosted President Barack Obama and the Democrats.
"With our great location, world-acclaimed international airport, professional sports, diverse and talented labor and nationally ranked education system, it's easy to see why more businesses are flocking here every year. Charlotte is a thriving place with a diverse economy, low cost of living and growing cultural and entertainment scene," said Charlotte Chamber CEO Bob Morgan.
Images courtesy of The Spectrum Cos. & Charlotte Center City Partners