By Adina Marcut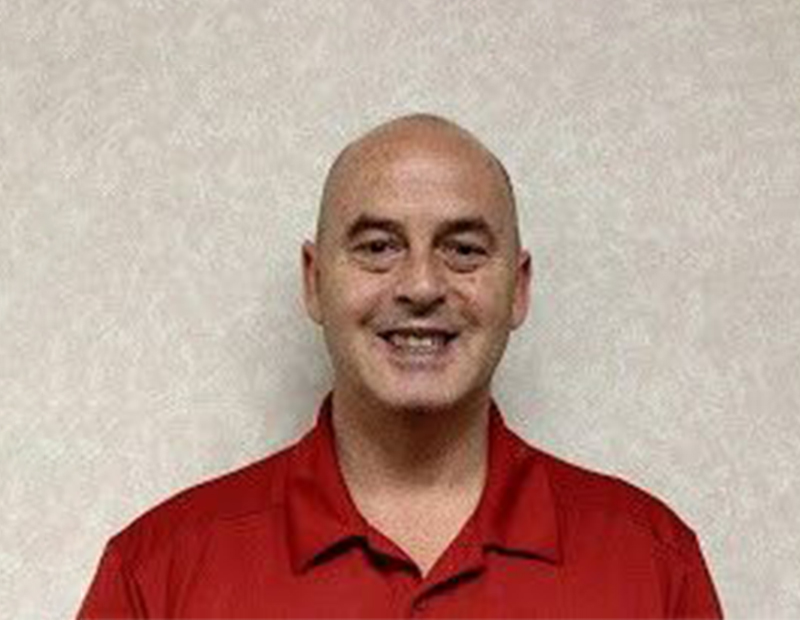 In the past years, wellness and fitness have gained popularity as society started to prioritize health. The trend determined hotel brands to invest more in keeping up with guests' demand and add new, innovative features and programs to their gyms in order to encourage visitors to continue their fitness routine even when on vacation. In an interview with Commercial Property Executive, Mark Volterre, director at Hilton New Orleans Riverside, and Josh Biard, athletic manager at Four Seasons Resort and Club Dallas at Las Colinas, revealed what it takes to make the hotel gym experience a must.
How is the experiential amenities trend implemented in hotels?
Volterre: While not a brand-new idea, fitness-themed rooms are beneficial for many properties. We're seeing a continued interest in fitness-themed hotels and fitness rooms, as well as fitness class TV stations offering cardio- or yoga-themed cable stations upon demand. We offer fit kits that can be checked out for guests to use in-room that have different themes including cardio, yoga, strength etc.
We recently introduced a pool cardio and resistance bag that includes water dumb bells and bar bells and resistance padding for legs. Also, we put in a cross-training room that includes TRX equipment, kettle bells, balance boards, stretch and resistance bands, exercise balls, medicine balls, dead lift bar, weights and heavy bags.
How can hotel gyms be part of this trend?
Volterre: By upgrading fitness equipment, adding more exercise balls/bands, tubing/TRX bands, more kettle bells and free weights, if the room allows it. Also, adding cycles that have TVs on them or race program features so that the workout is more entertaining. Additionally, have running guides available, along with amenities such as free Wi-Fi, towels, headphones, water cooler and towel station—these are a minimum.
What are the main challenges when setting up a gym in a hotel?
Volterre: The biggest challenges are finding a room big enough to include a variety of cardio and weight equipment, keeping the fitness area and machines clean throughout the day and having a detailed cleaning checklist. It's very important that hotels put forth a budget for repair and replacement (every four-five years to stay updated) and ensure 24-hour access to accommodate guests' schedules.
Biard: The main challenge to implementing a hotel gym is space. Sound use of square footage is key and identifying equipment that is functional and efficient is a priority. Most major health companies now offer multi-purpose equipment that has a small footprint, yet still offers many exercise options.
How are hotels attracting travelers into using gyms?
Volterre: Featuring gyms and fitness centers on the first page of their website's amenities section or at least by featuring a stunning image of the fitness area, similar to how they do with pools. Also, by posting the full fitness class schedule and salon/wellness offerings within the hotel and by creating group activities such as pool cardio classes and sunrise/sunset yoga. If the gym is big enough, offering personal training and memberships for guests is also a great way to attract people.
Biard: By offering a full-service experience that is available when a guest needs it to be. The experience can be enhanced by offering unique and challenging fitness options that could never be found at an average hotel gym. A good example is the AntiGravity Aerial Yoga class that we offer at Four Seasons Resort Dallas. We are the only resort in the southwest to offer AntiGravity Aerial Yoga, and our group exercise coordinator, Meg Plotsky, has seven levels of certification in AntiGravity Fitness making this a highly appealing class for our guests.

What are guests' expectations when it comes to hotel amenities (especially gyms)?
Volterre: Travelers nowadays expect the hotel to have a variety of updated cardio machines and some functional weight machines, along with exercise balls and dumb bells, as basic facilities. Most guests know what to expect given the size of the hotel and type of brand. As brands move more into luxury hotels, guests' expectations go way up for the fitness center and offerings.
Biard: Hotel guests' expectations for hotel amenities are that they must be timely, fast and offered with minimal interaction required.
What are the main trends for fitness centers in hotels?
Volterre: App-based running routes for guests to download, web-based cycling programs and on-screen cycling classes, and general web-based personal training classes with a variety of workout classes outside of the typical run or bike. Additionally, there has been a recent resurgence in sunrise and sunset classes held outside. Another trend is adding pickleball and basketball courts if space allows it, for group workouts.
Biard: The basics are that the fitness center is clean, organized, offers full-body workouts and has great Wi-Fi access. Right now, the trends for smaller hotel gyms are all based around interactive group exercise and on-demand wellness classes.

How will digital technology impact the hospitality industry?
Volterre: Digital tech will evolve to include downloadable apps from the hotel brands themselves for fitness classes and yoga, downloadable and customizable local running routes, digital classes in the fitness center and on in-room TVs. Additionally, tech provides the ability to create personalized workout programs that guests can save to a personal account, which can be used at any time regardless of the hotel or machine.
Biard: Digital technology is key as guests now expect strong Wi-Fi that allows full video streaming with the ability to connect to other hotel offerings through an app. Whether it's an interactive, on-demand spin or yoga class, technology is paving the way for the future of fully functional, small hotel gyms. Larger facilities will continue to rely on a more personal approach by staffing personal trainers, live group exercise coaches and other wellness professionals that add an individualized approach that technology can't match.
Images courtesy of Hilton New Orleans Riverside and Four Seasons Resort and Club Dallas