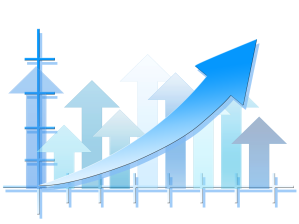 The second quarter of 2021 saw a sizeable increase in customer activity in the logistics real estate sector, pushing Prologis' U.S. Industrial Business Indicator up from 59 to 71 quarter-over-quarter—its highest figure on record.
The reason for the big quarter-over-quarter jump in the IBI is multifaceted. "The combination of rising imports, part of re-stocking efforts, and strong retail sales growth propelled activity to hit a new peak," Melinda McLaughlin, global head of research for Prologis, told Commercial Property Executive. "Prologis Research expected strengthening activity alongside the economic recovery and an acute scarcity of available logistics space. This amplified the effect of growing activity, because of the difficulty of expanding into new facilities to accommodate growth."
---
READ ALSO: Industrial Real Estate Is Booming, With No End in Sight
---
U.S. net absorption reached a record 110 million square feet in the second quarter, bringing the total absorption for the first half of the year to more than 194 million square feet, a figure more than twice the size of that logged for the same period in 2020. As for product types, users were most keen on bulk space, or accommodations exceeding 100,000 square feet. However, as the economy improves, smaller offerings are becoming more desirable for logistics customers.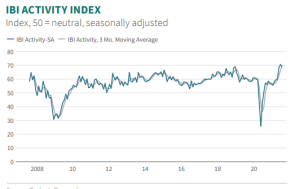 The off-the-chart numbers extended beyond absorption in the second quarter; the vacancy rate dropped to a new low of 4.1 percent, driven down 40 basis points from the first quarter. Additionally, rent growth went on the upswing, increasing by a record average of 4 percent quarter-over-quarter as a result of sky-high demand and equally high barriers to new supply. Furthermore, preleasing of the logistics pipeline supply has been unparalleled, climbing to a first-ever high of more than 60 percent.
Great expectations
The industrial market, which was faring quite well before the pandemic, got an unanticipated boost when the global health crisis fast-tracked e-commerce activity, and it appears the market will continue to benefit from the unforeseen circumstances for the foreseeable future. Prologis predicts that 2021 will close with total net absorption of 360 million square feet and an average vacancy rate of 4.4 percent.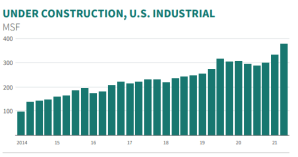 The global logistics real estate provider expects that the tight conditions in the industrial market will not just hold for the next four months, but they will carry beyond 2022.
"We expect demand to outpace supply through the next five years at least, in aggregate. Structural demand tailwinds, including e-commerce and resilient supply chains, mean that economic growth requires more logistics space than ever before. At the same time, rising barriers to new supply will limit the number of vacancies in the most in-demand locations," McLaughlin added.
In the report, Prologis offers some very good advice to logistics space users: "For customers looking to expand, the need for advance planning and speedy execution is paramount."
Read the full report by Prologis.