By Evelyn Jozsa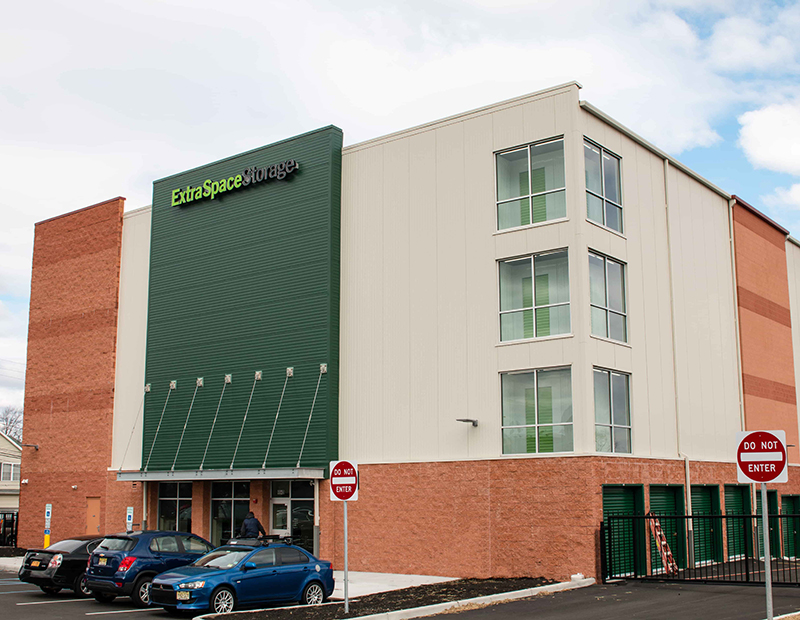 The Hampshire Cos. has opened its 38th Extra Space Storage, an 81,745-square-foot facility in Carteret, N.J. SNS Architects designed the asset, and Hollister Construction Services served as the project's general contractor. The asset marks the company's seventh project completed in Carteret within the past five years.
Located at 6640 Industrial Highway, the property is located along the edge of Carteret's residential district, between Industrial Highway and Lefferts Street. The location provides easy access to Carteret's 24,000 residents, as well as to the surrounding communities. The four-story storage comprises 784 units, ranging from 25 to 300 square feet. Features of the facility include security system, after-hours electronic card access, two elevators, climate control and three off-loading locations.
"We search for underserved residential areas with a high barrier to entry and leverage the experience of our team and our project partners to execute our vision. Carteret, under the leadership of Mayor Reiman and the Borough Council, has been a great community to work with to create projects like the Carteret self-storage facility that took a former brownfield site and turned it into a facility that serves the community," said James Hanson, president & CEO of The Hampshire Cos., in prepared remarks.
Image courtesy of The Hampshire Cos.