By Clay Markham
Travel has become more accessible than ever. At the same time, unique travel experiences, especially ones that can be posted to Instagram, are the newest status symbol, replacing luxury handbags, high-end cars or well-tailored suits. In CallisonRTKL's latest digital report, the hospitality team researched innovate ways for the hospitality industry to stay competitive.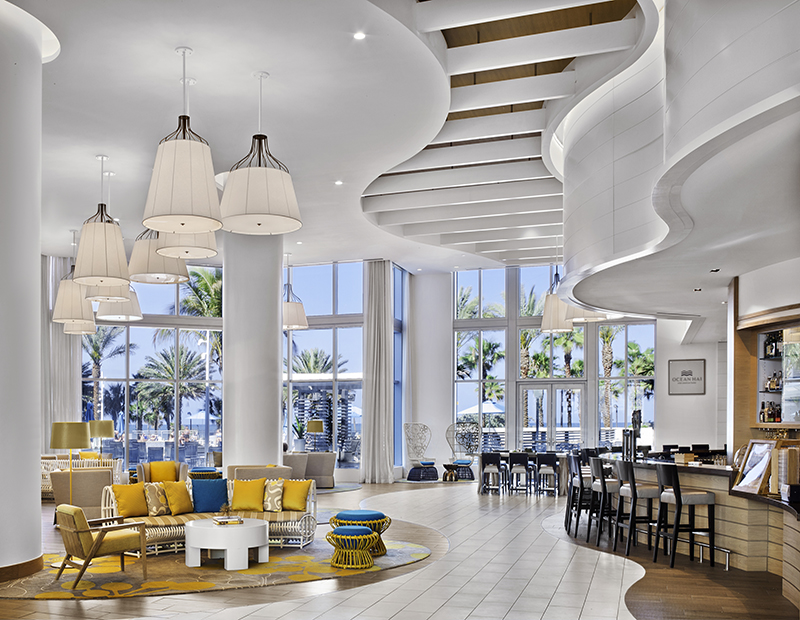 It may feel like websites offering last-minute travel deals, group holidays and all-inclusive vacation discounts have been around forever, but it wasn't too long ago that using a travel agent to book your vacation wasn't optional and what feels fussy today was the height of luxury.
Between business and leisure travelers, hotel guests spend upwards of $940 billion a year. And on average, they make more than double the average income in the United States. This is a prime market for a lot of reasons, but in the age of Airbnb, home-sharing and the cachet of hyperlocal experiences, hotel owners and designers continue their quest to pinpoint the motivations and inspirations of today's hotel guests.
And make no mistake: Influence is the currency of the day. The biggest influencers of the moment are peer networks, a search for authentic experiences, eco and socially conscious choices and intuitive, cutting-edge tech. 
As our world gets smaller, connectivity is driving almost every industry, including hospitality and travel. Here are five categories to give hotel brands and developers a leg-up in the battle for survival.
Star Chefs and Artisanal Everything
The most sought-after beverage and food options in the Hotel of the Future will be sustainable, social, authentic and memorable. F&B will move from back-of-house to star player in the race for guest experience. Good design is the bedrock of making it all happen.
We can look forward to hotels partnering with local community restaurants and chefs and more farm-to-table meals, perhaps even from the hotel's own garden. We'll see more public space that's flexible enough to host different vendors to give even returning guests a fresh take. And it's not all about the food; 31 percent of people are more likely to try a new drink in a hotel compared to 26 percent in casual restaurants or bars. Expect to see interesting new craft cocktails and experienced, spirited bar tenders popping up in the hotel of the future—and they, too, will be going local with their ingredients.
Meet Better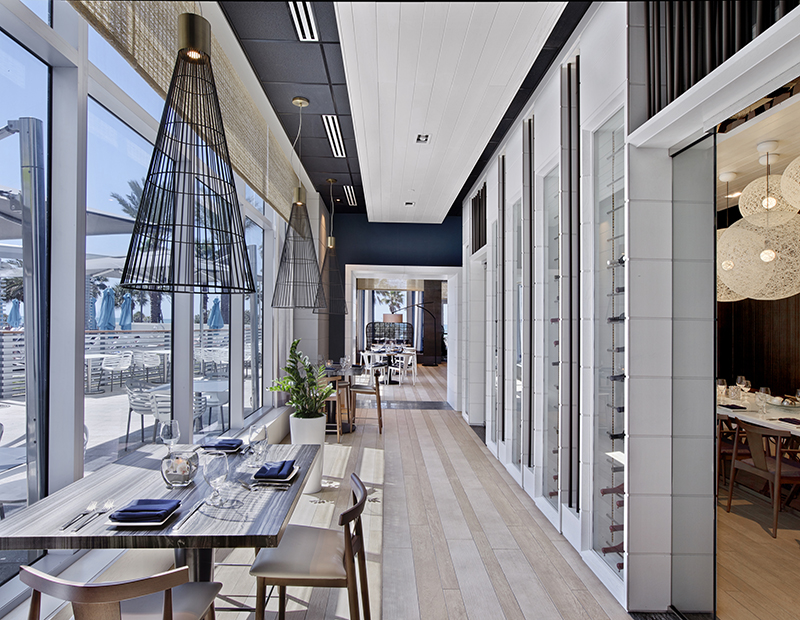 Despite tech advancements that let us video conference with colleagues on another continent, nothing compares to the face-to-face meeting. The hotel of the future will cater to the changing needs of road warriors with enhanced tech, efficient programming and smarter service.
And that's a good thing because, currently, 46 percent of employees would rather do any other unpleasant activity than sit in a status meeting. Future hotel meeting spaces will likely be found in non-traditional or blended spaces like an indoor/outdoor courtyard or a coffee shop/classroom to combat their ennui. Just imagine having a pop-up meeting pod on the lawn of the Eiffel Tower and you get the idea.
Tech's role will continue to grow, starting with smarter booking. Digital platforms will make booking a meeting space (and anything else) seamless, and on-the-fly competitive price changes will decrease vacancy rates. Once booked, these meeting rooms will be equipped with state-of-the-art tech that covers everything from holographic presentations to virtual reality.
Upstairs, Downstairs and Robots
Turning a profit while competing with house-sharing websites is a fairly new conundrum for hotel brands. A highly-efficient back-of-house, along with automation where it makes sense, will help hoteliers save money, maximize staff and provide smooth service. Robots, apps and digital integration will play a big role, but it's not about eliminating guest interaction with staff—it's about elevating customer service. Finding a balance between in-person communication and seamless mobile requests will enhance guest satisfaction and employee retention.
That balance will likely start with app-based room service requests, partnerships with tech startups to provide unique services, and automated parking that requires less space per car.
The Green Light
The truth is that hotels are some of the biggest energy hogs on the grid. We've all seen the requests to reuse our hotel bath towels or the lights that only turn on when guests are in the room, but things are about to get green in a big way. We'll soon see "energy positive" brands and operators taking green to a whole new level. Solar panels and wind turbines are just the start—the highest tech buildings will clean the air and soil and actually make the environment better.
In the shorter term, modular construction is becoming a mainstay of multi-family and hotel design. Pre-fab units lower costs by creating less waste. Plus, the ability to easily implement stringent quality control processes make them extra energy efficient.
Connected Rooms and Social Lobbies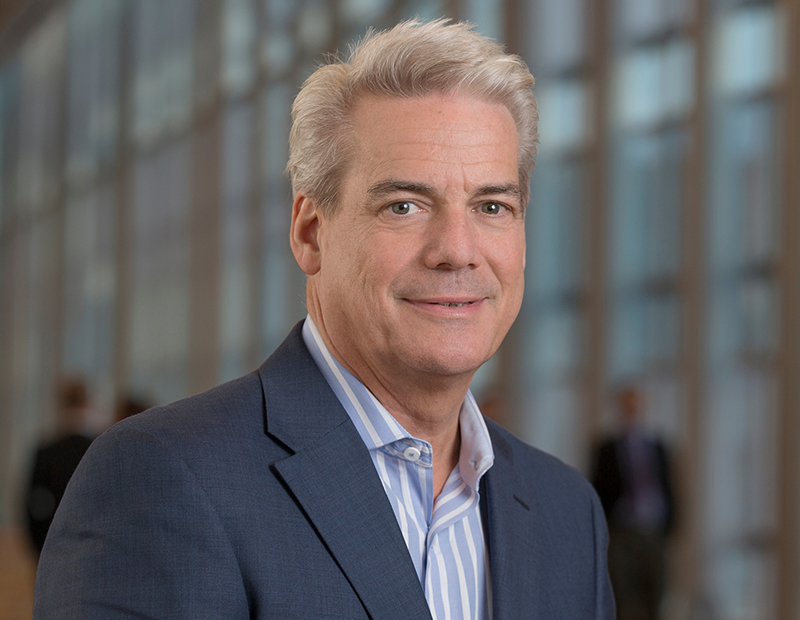 In the future, guest rooms will no longer be one-size-fits-all. Technology and innovative design will provide flexible spaces tailored to guests' preferences. Rooms will be smaller and more compact with less clutter and smaller furniture. But what they do have will provide everything from local flair to environmental control to virtual reality. Hotel public spaces will attract guests who are looking for social engagement and connection to other guests, as well as the wider community.
Clay Markham, AIA, LEED AP BD+C, is a senior vice president at CallisonRTKL and leads the company's hospitality sector with a dynamic design and management approach to architecture, interior design and construction management. Through more than 30 years in the industry, Clay has worked extensively on international projects, allowing him to apply diverse market experiences to a variety of project types from single-use environments to large-scale master plans to mixed-use projects.
Property images by Eric Laignel courtesy of CallisonRTKL