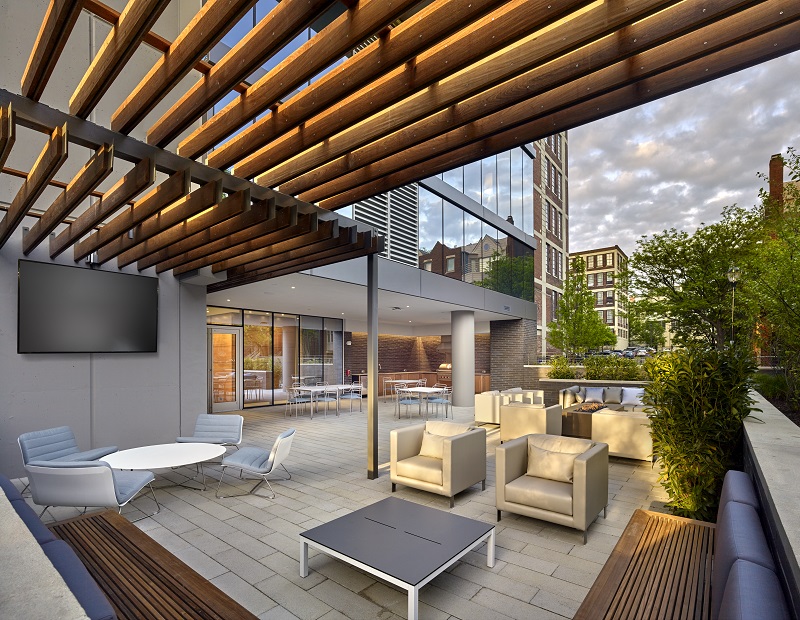 The Tangram project in Flushing, Queens, will incorporate multifamily, office, retail and hotel, as well as restaurants and bars in what developer F&T Group calls an "ode to the community." The 1.2 million-square-foot project broke ground in 2015 and its design is inspired by a traditional Chinese dissection puzzle. The project's residential component will include more than 300 condos.
The 22-story One Riverside in Philadelphia also offers condos, along with smart and green amenities. Developer Dranoff Properties and architect Cecil Baker + Partners listened to what buyers wanted and rearranged the floorplans according to their needs. The tower ended up with 68 units instead of the initial 82, after residents decided they wanted bigger homes.
The 40-story 1144 Fifteenth, now underway in Denver, was also designed to reflect the characteristics of the area. "We had been studying the site, and the final building came as a result of our desire to create something specific and special for the Denver region," noted Tony Markese, principal at Pickard Chilton, the firm that designed the tower.
For today's residents, it's not only about how a place looks but also about how it feels. This was the philosophy behind Brooklyn's 550 Vanderbilt and 535 Carlton, two modern communities that offer green spaces and other biophilic elements meant to provide residents with a sense of well-being.
Find out more about the four projects:
Next Step in Condo Design: Flexibility
Modern Meets Holistic: Designing Healthy Homes
Image courtesy of Don Pearse Photographers