As a self-described lifelong learner, I consider the constant flow of conversations with clients and colleagues about their operational challenges to be one of the many great parts of my job.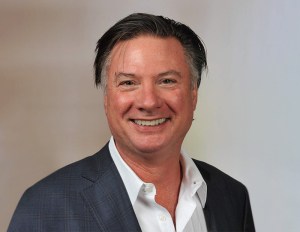 Having done this for more than three decades, I've dealt with enough challenges to offer an informed view about the "right" solution or best path forward. Interestingly, that's not the case with a treasury management system (TMS). Not that there hasn't been a need for what TMSs have to offer but my clients have tended to support treasury processes with brute-force effort and spreadsheets.
What's happening with treasury management? During those three decades, I have almost never had a client ask about how to automate treasury processes. But in the past month, no fewer than five clients have asked for an overview of the TMS landscape, the major offerings, what they do and how to differentiate them. Thankfully, I work with colleagues who specialize in such things and know the answers to these questions. And given my role, I get to listen and learn. Assuming that there are more companies out there with the same question, allow me to share what I've learned.
First, as with so many solutions, understanding what you want the system to do, and in what priority, is important before you attempt to understand your options. As a quick primer, the major categories of functionality that TMSs provide are: cash and liquidity management, cash and hedge accounting, trade execution and controls, dealing (which includes foreign exchange (FX), money markets, debt facilities, derivatives and investments), management reporting and risk management.
Importantly, TMSs also typically manage interactions with banks, including statement receipt and recordation, payments, and foreign exchange/investment trades and transactions. These services also include bank relationship management, such as opening and closing accounts, changes in signatories and fee analytics.
There are a limited number of solutions in the market that can be stratified in three broad categories—entry-level, mid-market and top-tier. For most in the real estate industry, entry-level and mid-market solutions will meet your needs. If you're wondering how to think about the different levels in the strata, here's a good rule of thumb: Top-tier solutions are generally aimed at Fortune 100 companies with complex financial operations, many integrations to manage, a complex enterprise resource planning (ERP) environment and where the benefits justify system and implementation complexity. This description fits relatively few companies in the commercial real estate industry.
Mid-market solutions are geared to companies that have complex financial requirements but don't have complexity in ERP systems. These companies are looking for strong end-to-end automation and reduced manual work. They likely have FX and corresponding heading requirements and need robust data visibility. This is perhaps the most competitive segment of the available TMS market and likely the sweet spot for most mid-size to large real estate companies.
Entry-level solutions are exactly what they sound like and are a viable option for many real estate companies that have only domestic operations and are looking to get treasury out of spreadsheets. These systems are generally SaaS, turn-key, and focused on helping with cash management, payment management and integrations with multiple banks. For many CRE organizations, the step from entry-level to mid-market systems is predicated on requirements to deal with FX and short-term investments.
I hope that primer is useful. If you're struggling with understanding your cash position or liquidity and find that your processes are highly manual, you might find that a TMS is a valuable investment.
---
John D'Angelo is a managing director with Deloitte and is the firm's real estate solutions leader, designing solutions to address client challenges and push the industry forward. With over 30 years of experience as a management consultant to the global real estate industry, John has helped some of the biggest names in real estate leverage technology and use data to optimize and transform their operations.