Are there really technologies that are emerging in commercial real estate?  I'm not so sure. I recently reviewed the findings of a Deloitte global survey on the topic and was surprised by the results. To level set, the "emerging" technologies that I'm referring to are smart contracts, payment by cryptocurrencies, tokenization and the metaverse. I'm not surprised because the application of these technologies is bad for the industry, but rather because the results don't reconcile with what I'm seeing, and it seems improbable that I'm simply missing it.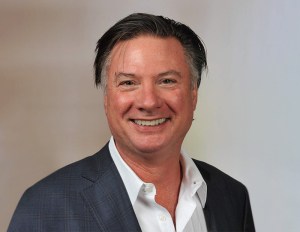 I've written about these technologies in the past: to establish definitions, talk about why they're potentially important in the industry, and in some cases, to lament that they didn't emerge sooner. I won't repeat all of that here, but I would like to preview some of our survey findings related to each technology, let you know what surprised me and share what I hope is true.
Smart contracts are one of the two categories of emerging technologies that our survey respondents tell us are getting traction and receiving the most actual investment. In the survey, 55 percent of respondents indicated that they're actively researching or piloting applications of smart contracts. A further 30 percent reported that they're either in early-stage implementation or are in production with solutions. Blockchain-enabled, self-executing smart contracts make a great deal of sense in the industry, and it's heartening that only about 10 percent reported having no interest in the technology. The only surprise here is that roughly a third of our clients are piloting or in production with smart contract solutions.
Crypto lessons
Accepting payment via cryptocurrency is another emerging technology getting high traction and investment globally—a close second to smart contracts. While nearly 20 percent of respondents reported "no interest," 50 percent said they're either researching or piloting solutions. More than 30 percent report that they're in early implementation or fully able to accept payment via crypto. Again, we're not seeing quite this level of interest from our clients in the U.S., but it's good to see real estate companies becoming educated on crypto and how to accept it as a form of payment.
I continue to think that tokenization of commercial real estate holds promise for the industry with respect to how assets are capitalized and owned, and by whom. I also realize that there are some details to be worked out regarding how tokenized assets are managed, maintained and traded. Roughly 15 percent of those surveyed said they have no interest in tokenization of assets, while 55 percent indicated they're either actively researching or piloting it. Just under 30 percent reported that they're implementing or in production with tokenized assets. I fully believe both the 15 percent and 55 percent numbers, but I'm not sure who the 30 percent are. Perhaps they're being very quiet about their activity, because we're simply not seeing this level of activity among our clients at Deloitte.
Finally, the metaverse. I recently read a tweet (and I'm paraphrasing here) that those in the industry writing about real estate in the metaverse are fools. I wouldn't go that far—after all, I've written about it too—but I do think there's a great deal that's misunderstood. Let me take this opportunity to reiterate that augmented and virtual reality are likely to play an important role in how we interact with physical real estate in our lives. More than 20 percent of survey respondents reported no interest in the metaverse (the highest level of "don't know/don't care"), balanced with a consistent 55 percent saying they're researching or piloting ways in which their business can intersect with the metaverse. Given the conversations I've had, that number makes sense. What doesn't make sense is the 8 percent globally who indicated that they're in production with something in the metaverse. Stay tuned as I try to figure it out, and I'll let you know what I think.
---
John D'Angelo is a managing director with Deloitte and is the firm's real estate solutions leader, designing solutions to address client challenges and push the industry forward. With more than 30 years of experience as a management consultant to the global real estate industry, John has helped some of the biggest names in real estate leverage technology and use data to optimize and transform their operations.