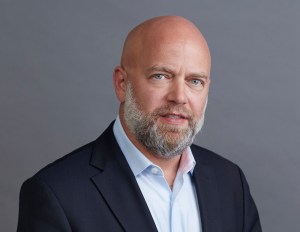 In August, the Senate approved a $1.2 trillion bipartisan infrastructure bill that targets the rebuilding of roads and bridges, the modernization of public works systems, as well as the expansion of high-speed internet, among others. What's more, these investments are expected to add some 2 million jobs per year over the coming decade, according to state officials.
Although the House vote on the measure was delayed, Commercial Property Executive wanted to find out what the bill would mean for South Florida. Daniel Lebensohn, co-founder & co-CEO of BH3 Management—who has more than 20 years of investment and operational experience related to the real estate and construction sectors—provided his insights on the potential impact of the bill.
---
READ ALSO: Flex Office Strives and Thrives in South Florida
---
Broadly, what about the proposed infrastructure bill could have major implications for Florida?
Lebensohn: It's inevitable that the funding will create new development opportunities, as well as increased growth in existing pockets of interest, both in South Florida's hyper-local tri-county area as well as Florida at large. Specifically, boosting the interconnection of urban cities throughout Florida, including airport hubs. Florida's airports would get $1.2 billion for upgrades. This makes our nation even more appealing to foreigners desirous of traveling here, and reciprocally, a better experience for those traveling from the U.S.
What are the most important commercial projects that you think would benefit from this bill and why?
Lebensohn: Transportation projects encompass most of the funding and will see the most benefit—in Florida, $13.1 billion is allotted for highway projects, $2.6 billion for public transportation, while other items are in the $100 million range. Without quality transportation, cities suffocate.
Look at any major metropolitan area. When areas become transportation deserts, blight occurs. People want walkable, bikeable and easily commutable neighborhoods. Bike lanes, pedestrian paths, smaller roadways and gateways are vital to successful cities and new development opportunities.
People underestimate micro-highways that will be developed under this bill. For a modern nation, we have too many antiquated transportation hubs and related infrastructure, so this will be welcomed by everyone.
In what way could the focus on improving roads, bridges, transit access and broadband determine development activity in new and existing communities?
Lebensohn: Many communities in South Florida's tri-county area rely on archaic infrastructure. By improving the movement of people, as well as providing upgraded broadband access, I expect to see an increase of micro-business hubs, similar to Wynwood and Little River in Miami as well as Flagler Village in Fort Lauderdale, popping up in even more communities across the region.
What effect could the bill's passage have on employment and Miami's economy?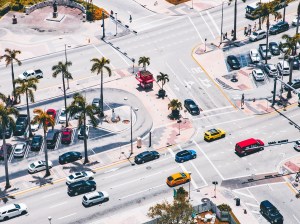 Lebensohn: Invariably it will create job opportunities. I'm especially excited about the upgrades being made to public transportation—for example the $9 million that would go towards buying new buses as part of Miami-Dade County's SMART transportation plan. This element of the bill alone will open the city to increased pockets of development, enabling hospitality to flourish, along with workers, tourists and others having better ability and desire to utilize public transit that is currently outdated and understandably avoided.
The bill spares reducing or eliminating 1031 exchanges. What is your take on the popular program?
Lebensohn: 1031s are a critical lifeblood to the real estate industry. This code should be preserved as a major catalyst for perpetuating reinvestment into commercial real estate which is of general benefit to communities and private endeavor which benefits public uses.
What challenges do you see that could arise if the bill passes, and how could investors and developers address them?
Lebensohn: The challenge consists of the fact that the $13 billion Florida will get for roads and bridges along with the money to expand broadband access will be sent by the federal government to the state and local governments. Any time the government and/or citizens trust local governments to manage the programs, there is risk of mishandled money.
How could this bill's passage shape Miami's infrastructure and real estate landscape in the long term?
Lebensohn: There's no doubt that improved infrastructure leads to development opportunities and a general overall increased wellbeing for cities. This isn't just in large U.S. municipalities, such as New York City and Miami. This is also true in smaller geographies such as Nashville, Tenn. Additionally, worth keeping in mind is that as infrastructure improves—in theory—it enhances commerce because people move more efficiently as do all processes in the respective city ecosystems.