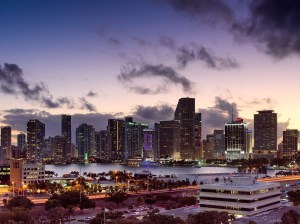 South Florida has long been viewed as a center for tourism, hospitality and logistics. These traditional industries are combining with new sources of economic growth, and a wave of new-to-market companies—including Shiftpixy, Boston Private and Point 72 Asset Management—are further spurring interest in the area.
Pipeline Workspaces is one of the shared-space companies which has witnessed this exodus. Its members range from local innovators and small start-ups to larger corporations. High-profile companies have taken residence at its locations to enter the South Florida market, including Uber, Google and Postmates.
Philippe Houdard, Pipeline's CEO & co-founder, believes the pandemic has awakened companies to the reality that they can operate their businesses from several locations. As a result, we're seeing an influx of finance firms and family offices, hedge funds, tech firms, early-stage businesses and remote workers, all stimulating dramatic growth in the region.
---
READ ALSO: Boutique Offices Make a Comeback in Miami
---
"The timing is right, since we've made great strides in proving that we are now home to a deep, diverse talent pool and many of these new companies are actively recruiting locally. They have a lot to choose from," Houdard told Commercial Property Executive. 
As small businesses grow and the workforce becomes more mobile, choosing workspace alternatives in lieu of simply reporting to the business headquarters is on the rise. As a result, demand is increasing for the locally owned and operated workspaces that are close to home, safe and affordable and that inspire their members, according to Andrea Pirrotti-Dranchak, chief development & marketing officer with flexible space provider Office Evolution.
Forging lasting partnerships
In a struggling office market where coworking companies were closing offices, Pipeline Workspaces was able to retain 70 percent of its membership during the health crisis. The flexible-space operator was quick to adopt guidelines issued by the Centers for Disease Control and Prevention and health experts, including spacing and mask requirements during the early phases of the pandemic.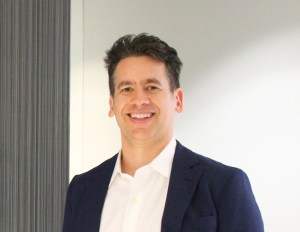 The company also took a personalized and flexible approach with each member and established terms that made sense for their business at that time, with the option to scale up or down in the future. Later, building on that shared experience with its members, Pipeline quickly got back to around 90 percent occupancy across its seven locations nationwide.
For example, Ren Marketing, one of the many companies that stayed with Pipeline through the pandemic, renewed its lease in August 2020. Co-Founder Julio Benavides attributes the move to the immediate precautions the space provider put in place to make everyone feel safe, alongside the customized, flexible lease terms that met the needs of each member.
"As a digital agency, we were fortunate to remain stable, unlike other types of businesses. We knew that the situation was improving and wanted to be sure we could maintain a physical presence during the recovery," he said.
Benavides believes the community is the key to surviving trying times. While working out of flex-space environments during the pandemic, his company was able to maintain close relationships with its office neighbors.
Similarly, Office Evolution retained its membership largely thanks to the franchise owners and business-center managers who formed unique bonds with their members.
"The power of local ownership became very real during the pandemic. Each location is owned by a passionate and dedicated franchisee who lives and works in the same community their location serves. They come from a wide variety of different backgrounds, experiences and communities, and our model allows them to combine their expertise to create these knowledgeable and strong ownership groups," Pirrotti-Dranchak noted.
Additionally, since the company's spaces are typically located on the first or second floors, members didn't have to worry about using crowded elevators or having tight in-person encounters. Office Evolution spaces also feature a high density of private offices, allowing for social distancing by nature.
Adapting to change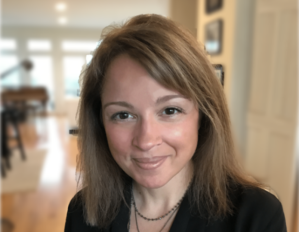 A combination of factors is bringing people back into offices, but reports indicate that more than half of employees want hybrid schedules going forward, which would allow them to work from home at least part of the time. And while the pandemic helped demonstrate that the workforce can be productive at home, it also underscored the desire for human connection, the value of relationships, and the need for leadership and mentorship within companies.
Therefore, employers are offering a lot more flexibility to their employees and are looking to make the most out of the time they spend together in person, Houdard told CPE. That includes trying to create the best environment for their employees, offering a clean, inspiring and dynamic place to call home base, a traditional office space to host meetings with clients and a professional environment free of home-life distractions.
In turn, companies are looking for flexibility in terms of space and leases. The uncertainty of the pandemic has made business owners more conservative, particularly when looking at long-term decisions such as office-space leases. Boutique shared workspaces are in a better position to offer that flexibility because of their shorter-term options.
---
READ ALSO: How to Support the Hybrid Work Model
---
Pirrotti-Dranchak thinks that for a typical company, facility expenses are the second-largest, fixed-line item behind people. "If given a choice, why would any company put their entire property portfolio in long-term fixed leases?"
Considering what just happened in 2020, smart companies are realizing that this strategy just doesn't make business sense, so they are turning to flexible workspace providers for flexible agreement terms to better align their facilities and business strategy. The result? A more agile business model and cost savings.
At the same time, an entire workforce has discovered that productivity can be maintained and enhanced when the constraints of having to report into a defined space daily are lifted. People no longer acquiesce in spending hours of their valuable time commuting. "This workforce is demanding the ability to live and work in the same community," Pirrotti-Dranchak said. 
As return-to-work scenarios continue to unfold, some companies are back to normal, occupying their office on a daily basis. Other member-companies are taking a staggered approach where team members alternate their in-office days, and others are coming in several days a week.
"Most importantly, a lot of people are excited to be back and are maximizing their time in our workplaces," Houdard noted.
Lessons learned
The flex industry has undergone massive changes in the past 18 months, with more to follow in the coming quarters. According to Houdard, companies that were tied down to long-term leases will be considering more flexibility in the future. And the flex office industry is in a position to offer more practical options, with more competitively priced and flexible lease terms.
"Speaking just for Pipeline Workspaces, I think our moderated approach to growth and investment also helped shield us from the early months of the pandemic," he noted.
With pandemic-induced complications largely affecting central business districts, it is no surprise that urban coworking providers experienced the most difficulties. Pirrotti-Dranchak believes her company proved to be resilient in the face of the pandemic thanks to its suburban portfolio, which experienced an increased number of membership signees week after week.
Another lesson the industry has learned is that the best way any business can stay on top is by embracing change and being nimble. "No business can afford to be complacent with their current real estate strategy because change is inevitable," Pirrotti-Dranchak said.