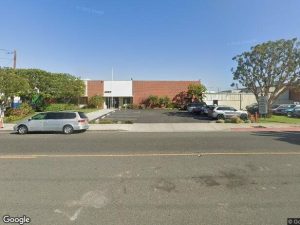 Terreno Realty Corp. expanded its Los Angeles footprint with two industrial properties, totaling 4.3 acres, in Compton and Hawthorne, Calif., for a combined price of $38.7 million. The company plans a $15.8 million investment for the Hawthorne asset.
Completed in 1955, the Compton property spans 3 acres and comprises a low-rise warehouse and distribution building with an estimated stabilized cap rate of 5.5 percent. The property, acquired for $32.1 million, is currently fully leased to two short-term tenants.
The other property encompasses 1.3 acres and will be redeveloped into a 33,000-square-foot LEED-certified distribution facility. Currently leased on a short-term basis until December, the asset is expected to reach a 5 percent cap rate.
Located at 19500 S. Alameda St., within the Rancho Dominguez community, the first facility is less than half a mile from Interstate 105 and is surrounded by several distribution and manufacturing companies such as iDC Logistics, PL Developments and Eurostar Inc./WSS Distribution Center, among others. The second property, located at 4857 W. 147th St., is within half a mile of Interstate 405 and next to numerous retail options.
Growing portfolio in SoCal
The company's portfolio currently includes 182 industrial properties across six major U.S. coastal markets, totaling more than 15.4 million square feet, CommercialEdge data shows. Terreno owns almost 2.7 million square feet and 33 properties in the L.A. metropolitan area.
Last month, the firm acquired two other industrial assets in L.A. and Inglewood, Calif., totaling roughly 59,000 square feet, for $27.2 million. In spring, Terreno also added another 135,000-square-foot asset in Santa Clara, Calif., to its portfolio. The Bay Area property traded for $54.6 million.