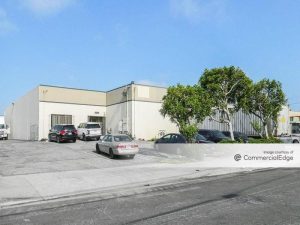 Terreno Realty Corp., has acquired two industrial assets in Los Angeles and Inglewood, Calif., for $27.2 million.
Built in 1983, the warehouse building at 332 Hindry Ave., in Inglewood, Calif., features roughly 19,000 square feet on 0.9 acres, 12 dock-high and one grade-level loading positions as well as 26 parking spaces. The asset is 70 percent leased to a single tenant.
The property at 8320 Isis Ave., in Los Angeles, was built in 1979 and has approximately 40,000 square feet of warehouse space on 2.1 acres, 10 dock-high and six grade-level loading positions as well as parking for 59 cars. The property is 100 percent leased to four tenants: On Time Truckers, RAK Logistics, Air Power International Express and Plan-It Interactive, according to CommercialEdge data.
The properties are within less than half a mile from one another, roughly 2 miles northeast of the Los Angeles International Airport. Interstate 405 is also less than a mile east of the facilities.
According to CommercialEdge data, Terreno Realty currently owns more than 250 properties across the U.S., totaling more than 15 million square feet. The company has recently bought 3660 Thomas Road, another industrial distribution facility in the San Francisco Bay Area, for $54.6 million.