By Scott Baltic, Contributing Editor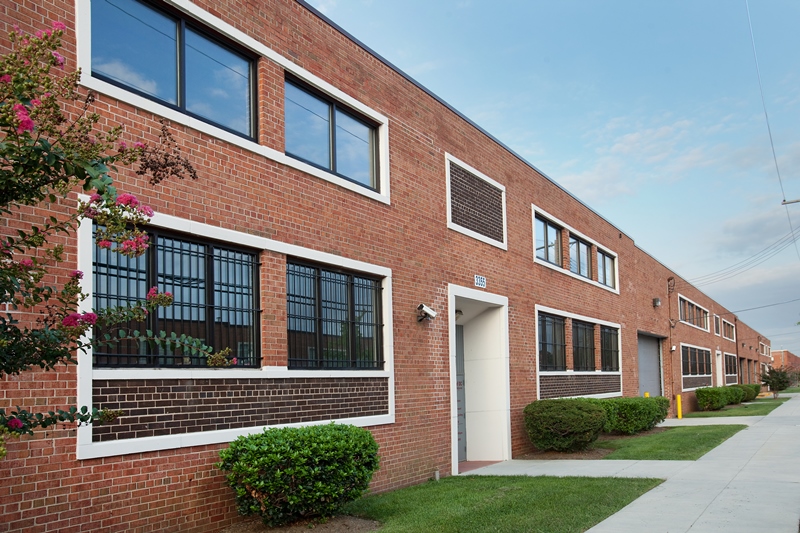 Terreno Realty Corp., of San Francisco, has acquired a group of six distribution buildings in Washington, D.C., for approximately $115.5 million, Terreno announced Thursday, the day the transaction closed.
The portfolio consists of six front-load distribution buildings totaling about 820,000 square feet on 28 acres at 3015–3535 V St., one block from New York Avenue/Route 50 in the city's northeastern section. The buildings provide 102 dock-high and eight grade-level loading positions and parking for 470 cars and are 87 percent leased to 22 tenants.
The property was marketed as "V Street Industrial Park" by DTZ (formerly Cassidy Turley) on behalf of the seller, Stanley Martin Commercial, of Bethesda, Md.
The individual buildings were built between 1955 and 1963, according to DTZ, which described them as "best-in-class" based on the lack of new Class A industrial buildings in Washington.
Seven federal agencies occupy 37 percent of the total space, the District of Columbia government leases 20 percent, and DHL is the largest non-governmental tenant, at 9 percent, according to DTZ.
DTZ's marketing brochure noted that in-place rents at the property are up to 33 percent below market rents because of significant rental rate growth, averaging 7.7 percent per year since 2000.
The lead brokers for the seller were DTZ's Paul Collins, vice chairman, and James Cassidy, executive managing editor. Vice chairman Bill Collins, executive managing directors Drew Flood and W. Judson Ryan, and managing director Jonathan M. Carpenter also were involved with the transaction.
The property's estimated stabilized cap rate is 5.8 percent, according to Terreno Realty.
The site is across Route 50 from the National Arboretum and is quite close to The Shops at Dakota Crossing, a 420,000-square-foot retail center (part of the Fort Lincoln planned residential community) that will feature anchors Costco, Marshalls, Petsmart and Lowes on its completion later this year.
The acquisition presents the buyer with a wide range of opportunities, because of the park's access and size, its current use and tenancy, and its long-term redevelopment potential, Cassidy told Commercial Property Executive. "Washington, D.C., has lost about 20 percent of its industrial inventory over the past 20 years and is likely to lose another 15 to 20 percent over the next 10 years."
The property is largely zoned M and C-M-1, which allows for commercial and industrial uses, however, Cassidy added, "in D.C., most of the historic industrial zones, such as Georgetown, Navy Yard, NoMa and now Union Market, have changed into mixed-use urban environments, so it's just a matter of time."
"We marketed the site first and foremost as a rare D.C. industrial park," he concluded. "Secondly, we presented the property as a generational development site; it's very hard to come by 28 acres in D.C."