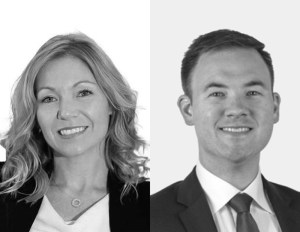 Commercial real estate has a large role to play in a clean energy future. The groundbreaking Inflation Reduction Act of 2022 provides numerous incentives and investment opportunities to encourage the industry to take action in their portfolios.
Welcome back to Sustainability Street our podcast on the intersection of commercial real estate and the world we live in. In this episode, host CPE Executive Editor Therese Fitzgerald digs into the new law with the help of Josephine Tucker, managing director/head of Clean Energy & Infrastructure, for JLL, and Mitch Worden, vice president, Clean Energy & Infrastructure, JLL.
Highlights:
What makes the IRA historic (2:16)
The law's carrots vs. sticks approach (6:50)
Three "buckets" of real-estate specific benefits (9:17)
A complex transition to renewables (16:25)
Real estate and the EV charging challenge (19:58)
The IRA and investment opportunities (24:28)
Don't forget to follow CPE's podcasts on Spotify and Apple Podcasts!