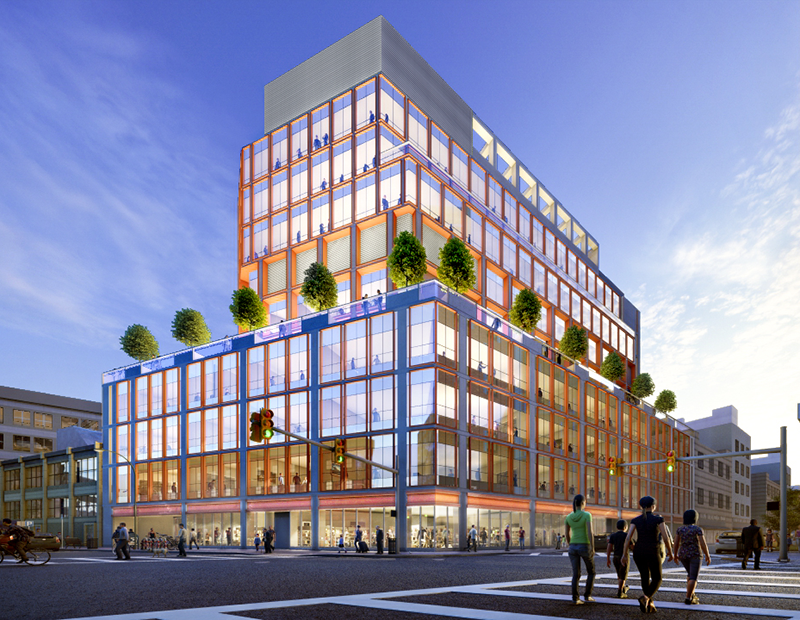 Starwood Capital Group has announced its first deal under a new Opportunity Zone strategy: a mixed-use development in the South Bronx that will be home to a PK-8 charter school. The private investment giant is partnering with New York City developer AB Capstone to develop the 147,000-square-foot facility at 425 Westchester Ave., anchored by Zeta Charter Schools, a company spokesperson confirmed to Commercial Property Executive.
Construction is expected to begin this month on the 10-story project, which will also include office space for a nonprofit organization and ground-floor retail. The property will feature floor-to-ceiling windows and 10,000 square feet of outdoor space. The school is intended to serve hundreds of local families in the area within the New York City borough.
Lindsay Ornstein, Stephen Powers and Tom Hines of Transwestern represented Zeta Charter Schools in the deal. The Newmark Knight Frank team of Ron Solarz, executive managing director and co-head of the private client group, along with Jason Shein, Jonny Yuran and Dustin Stolly represented AB Capstone, bringing Starwood into the deal and brokering the equity for the transaction.
Starwood Capital, which has more than $60 billion of investments under management, launched an Opportunity Zone business in January, with plans to raise $500 million for investments in the federally designed zones. The firm hired Anthony Balestrieri as a senior vice president to lead the strategy.
The 2017 tax overhaul created more than 8,700 Qualified Opportunity Zones (QOZs) across the U.S. that offer tax incentives to lure capital into low-income communities.
Chasing opportunities
In a statement announcing the new vehicle, Starwood Capital said it intends to focus on investments on the West Coast, Southeast and major metropolitan markets such as New York City and Washington, D.C. Starwood Capital already has 58 properties located in Opportunity Zones.
The global investment firm joins a growing array of real estate players who are raising funds to deploy in the zones. CIM Group launched a $5 billion Opportunity Zone fund in January. Anthony Scaramucci's SkyBridge Capital teamed up with Westport Capital Partners to manage an Opportunity Zone fund targeting $3 billion in investments.
According to public filings cited by The Real Deal, Hudson Yards developer Related Cos. is more than halfway to its target of raising $250 million for its own Opportunity Zone vehicle.