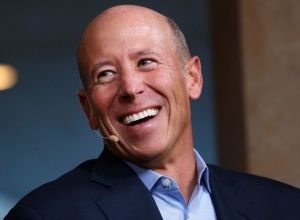 Global private investment firm Starwood Capital Group has closed its latest opportunistic real estate fund, Starwood Distressed Opportunity Fund XII, with capital commitments exceeding $10 billion.
The new fund is a serious step up even from its predecessor, the $7.6 billion Starwood Distressed Opportunity Fund XI.
Together with existing commitments to other private real estate investment vehicles, Starwood Property Trust Inc., Starwood Real Estate Income Trust Inc. and Starwood Energy Partners, Starwood Capital's assets under management now total more than $95 billion.
---
READ ALSO: ESG Rising to the Top of Investor Concerns
---
In a prepared statement, Starwood Capital Chairman & CEO Barry Sternlicht noted that SOF XII is already more than 35 percent deployed in closed and approved transactions.
Michael Lefton, managing director & global head of Capital Raising and Investor Relations at Starwood Capital, added that the fund's hard cap was reached despite the global pandemic and that its investor base includes pensions, sovereign wealth funds, foundations, endowments, wealth managers, family offices and high net worth investors from more than 30 countries.
Starwood Capital affiliates have already closed or committed to 25 transactions in SOF XII, totaling more than $3.5 billion of equity and involving investments in Australia, England, Denmark, Ireland, Italy, Japan, Spain and the U.S.
These investments include:
a U.S. single-family rental home platform that has acquired more than 4,500 homes;
the approximately $6 billion privatization of Extended Stay America, in a joint venture with Blackstone Real Estate Partners;
the privatization of RDI REIT, a U.K. listed company with a large real estate portfolio anchored by European industrial and logistics assets; and
a portfolio of office properties in Tokyo, acquired off-market.
Often in the spotlight
Barry Sternlicht is a familiar face in the top echelons of the commercial real estate industry. He was honored as the 2010 CPE Executive of the Year and Investor of the Year, then came back just three years later to win Honorable Mention awards for the same two categories.