By Alexandra Pacurar
In recent years, South Korea has deployed billions of dollars to the U.S. real estate market. The Asian country has always been a major player in international markets, but the stability and diversity in the U.S. market have recently attracted more and more Won.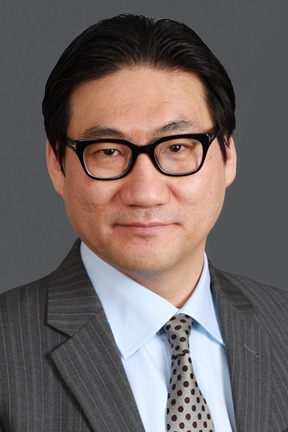 In 2015, South Korea became the fourth-largest foreign investor in U.S. office space, but its weight is not limited to one type of property, with fund investments spanning several asset categories.
"I would put commercial buildings on top. But besides that, we are also interested in logistics, retail, data centers," Kwon Lee, partner in Mayer Brown's New York office, told Commercial Property Executive. With 25 years of experience in the field, Lee and his partners have handled 85 percent of all U.S. commercial real estate purchases involving South Korean investors.
Around the year 2000, Koreans started investing actively abroad, including in the U.S.
"The reason why they invest abroad is, obviously, because they want to get a better yield. There's a better opportunity for portfolio investments. They want to diversify their portfolio from commercial buildings to data centers to logistics, retail and so forth. Korea is not a small market, but they want to reach out globally," explained Lee, who relocated to New York from Mayer Brown's Hong Kong office last year.
In the past year, South Korean funds have made such high-profile U.S. investments as Mirae Global Investments' $450 million purchase of the Fairmont San Francisco and Lotte Group's $805 million purchase of the New York Palace Hotel. "The U.S. market is very developed. There are more opportunities, more deals out here. We are very interested in equity investments and landmark asset deals. Korea and the U.S. have very close political, social, military ties. … That also has a certain impact," Lee said.
Preference for Commercial Properties
Interest from Korean investors, mainly pension funds or global giants like Samsung SRA and Mirae, is mainly in gateway cities.
"We invested in Washington, D.C., Philadelphia, Chicago, San Francisco, Los Angeles. We are also investing in secondary cities: We closed a deal in Denver, and we are working on a deal in Seattle," Lee said. "Depending on who you're talking to, (these cities) could be considered secondary cities. But these are the markets Koreans views as prime markets."
When it comes to property types, commercial assets and valuable properties stand out. However, there is interest for residential buildings, as well.
"We have done residential properties. Actually, I am working on a very large residential property acquisition in New York. Depending on the city, residential is also an interesting asset," Lee said. And it doesn't necessarily have to be a nine-figure price tag, though that's usually the case. "We would like to focus on this type of assets, but not always. The good side is over $600 million, but for the asset management companies prices usually start at $150 million and go up to $400 million."
Challenges in Trading
However, there are challenges along the way. The different trading cultures lead to additional efforts from the companies mediating the deals.
"The market habits are very localized. The way we work in Korea is very different from the U.S. … For example, the lenders in the U.S. ask for a guarantee. There is no way a Korean trust can issue that guarantee, so we need to find a way to resolve that," Lee said.
Growth in the Future
The next decade is likely to bring even more South Korean investment funds to the U.S., while established entities will focus on expanding their portfolios. "It's going to grow and grow for quite a long time. They need to go abroad. There's just not as much opportunity in Korea as overseas. … Unless there is a crash in some market in the U.S., they will always continue to look for opportunity here," Lee said.
Another factor that might affect investment in the coming years is a more careful filtering of firms and funds looking to acquire U.S. real estate assets. "The major U.S. asset management brokers will continue to source deals for the Koreans, " Lee said. "Though I must say, we are becoming a little bit more selective in terms of yield requirements (and) target asset type, so we are a little bit more cautious than before."