By Gail Kalinoski, Contributing Editor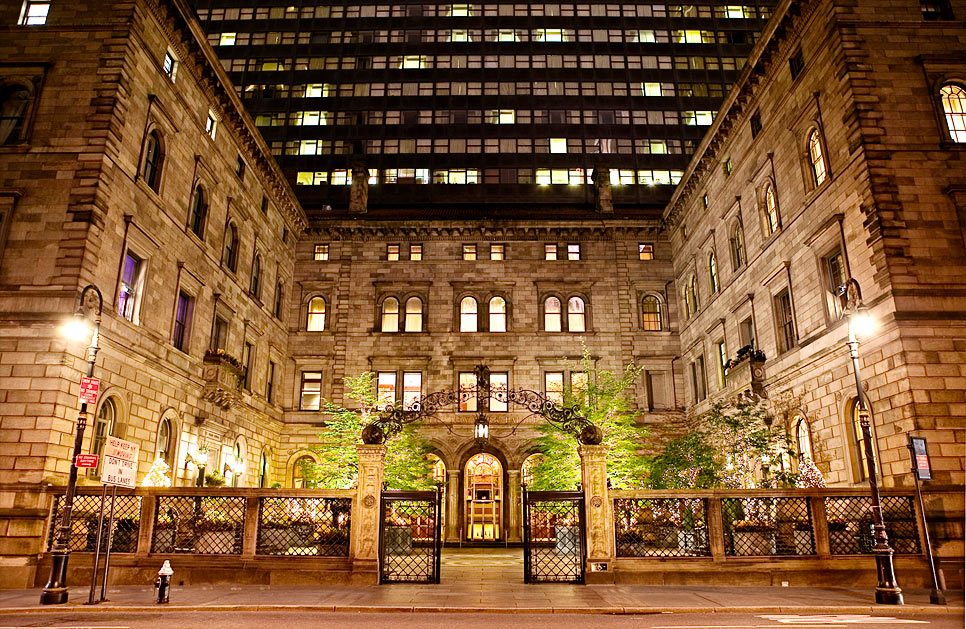 Lotte Group, a South Korean conglomerate that has been expanding its international hotel business, said it has signed a contract to buy the New York Palace Hotel at 455 Madison Ave. in the heart of midtown Manhattan for $805 million from Northwood Investors.
A spokesman for Northwood Investors, the New York-based global real estate investment firm run by John Kukral, a former president & CEO of Blackstone Real Estate Advisors, declined to comment on the report.
A Lotte Group spokeswoman told Reuters that Hotel Lotte Co. Ltd., a Lotte Group subsidiary,  would acquire and run the iconic luxury hotel. Lotte Group said it planned to complete the sale by late August.
This would be Hotel Lotte's first asset in the United States, but it has been expanding outside South Korea since 2010. The Seoul-based company, which has at least 10 hotels in South Korea, has opened hotels in Guam, Vietnam, Uzbekistan, Japan and Russia in recent years. It is currently building three hotels in China and one in Myanmar and is renovating one it acquired in St. Petersburg, Russia. Lotte operates two brands – Lotte Hotels & Resorts and Lotte City Hotels. The company is aiming to have 40 hotels in operation by 2018.
"Hotel Lotte is a company that has been actively entering markets abroad. We have continuously been looking for fitting M&A opportunities and we have found one in New York with symbolic significance," the Lotte Group spokeswoman said in a statement obtained by Reuters.
Northwood Investors has owned the hotel, located between 50th and 51st streets across from St. Patrick's Cathedral, since 2011, when it acquired it from the Sultan of Brunei for a reported $400 million. The real estate investment firm spent about $140 million in renovations, according to the New York Daily News.
The asset consists of the 55-story Hotel Tower, which has 909 rooms and was completed in 1981 by Leona and Harry Helmsley, and the five-story Villard House, a 73,000-square-foot landmarked building. The hotel includes 132 suites, four of them triplex penthouse suites.  The property has 24,000 square feet of meeting space, a fitness center and several bars and lounges.
It is just the latest U.S. hotel bought by Asian investors, including several in New York. In February, China's Sunshine Insurance Group Co. paid more than $230 million for Baccarat Hotel New York in a deal with Starwood Capital Group. The biggest deal in recent months was the fall acquisition of the Waldorf Astoria New York by Anbang Insurance Co. Ltd., also of China, for nearly $2 billion.