By Keith Loria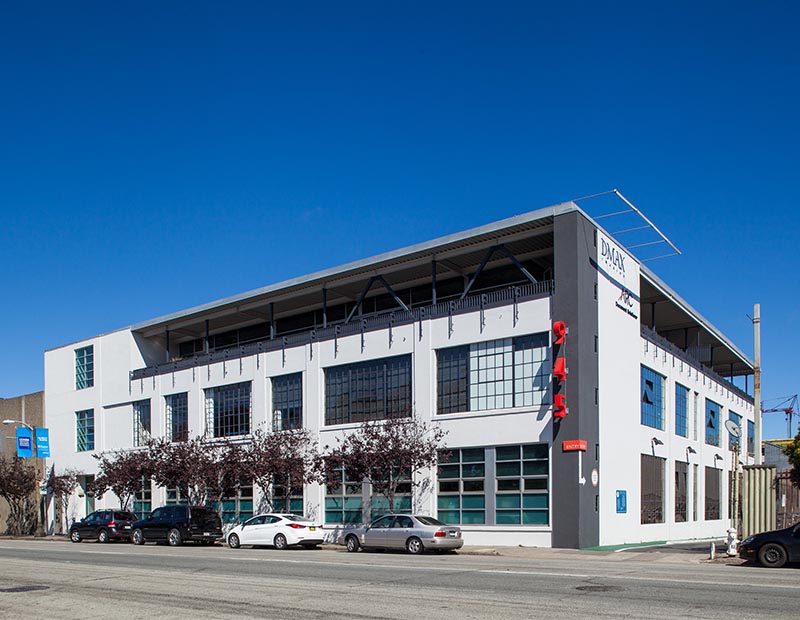 Bridgeton Holdings has acquired 945 Bryant Street, a 41,745-square-foot office building located in the heart of San Francisco's SOMA district for $27 million through an off-market transaction. Newmark Knight Frank's capital markets team facilitated the deal.
"It's a very well located property amidst a cluster of strong technology companies including AirBnB and Pinterest," Kyle Kovac, NKF's executive managing director, told Commercial Property Executive. "The SoMa District is the top performing submarket in San Francisco. 945 Bryant Street is located amidst many strong and growing tech companies, has immediate access to multiple freeways, and is walking distance to a high number of amenities, including some San Francisco's best restaurants."
The building boasts open floor plates, 15-foot ceilings and plenty of natural light, well-suited for creative and technology tenants. The building also features ample parking and a private deck on the third floor. The property is currently leased to creative/technology tenants.
"Bridgeton continues to seek deep value-add office properties in the Bay Area and 945 Bryant is a fantastic addition to our holdings," Atit Jariwala, Bridgeton Holdings' CEO, said in a prepared release. "Bridgeton is confident that SOMA will continue attracting nationally-recognized firms furthering the district's historic growth."
Financing for 945 Bryant Street was secured through Silverpeak Argentic.
Invested in San Francisco
The transaction is Bridgeton's fifth in San Francisco and second this year. This summer, the company sold the 37,104-square-foot Pioneer Building for $34 million, twice what it paid for it three years earlier. Bridgeton now owns and/or operates more than 60 properties, including four properties in San Francisco, including 555 DeHaro Street.
The building is situated in a growing tech hub. Airbnb's headquarters is adjacent to the building and Pinterest is located just one block away. Additionally, more than 400 luxury residential units were recently delivered across the street and hundreds more are expected.
NKF Capital Markets Executive Managing Directors Kovac, Michael Taquino and Daniel Cressman along with Associate Director Mandy Lee facilitated the off-market transaction. Kovac, Taquino, and Cressman have represented approximately 40 percent of the active or closed listings in the San Francisco office investment sales market in the range of $25 million to $150 million this year.
According to NKF, the city of San Francisco continues to be a top-performing leasing and investment market, helped by more than 6 million square feet of tenant demand. Average Class A rents are commanding $74 per square foot and vacancy remains steady at 6.1 percent.
Photo courtesy of NKF