by Brandon Birtcher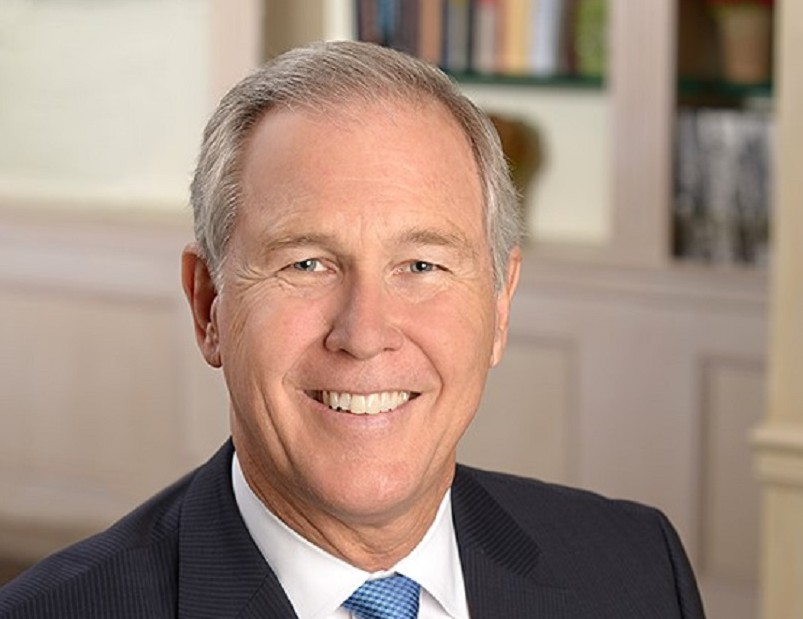 Even if Southern California's real estate markets sometimes seem like outliers to those elsewhere in the U.S., this dynamic region has much to tell us about the trends shaping the entire country. In the past 17 years, the Southland's five biggest counties—Los Angeles, Orange, San Bernardino, Riverside and San Diego—have experienced collective population growth of more than 15 percent. That, in turn, has spurred a lengthy, profitable development cycle for the region's real estate ecosystem—apartments to single family homes, offices and warehouses. At this point, however, one sector appears to have more runway left than the rest: industrial.
In Southern California, as in many other markets, demand for warehouse space is stronger than ever. Driven largely by shifting consumer buying patterns, demand will continue to outpace supply for the next several years. E‑commerce sales will rise 9.3 percent annually over the next five years, to approximately $523 billion, according to an estimate by the research firm Forrester. Amazon, Walmart and a handful of big retailers are racing to define the most affordable supply chain and fulfillment model to meet the public's demand for same-day/next-day delivery. At this point, there doesn't appear to be a wrong approach.
The E-Commerce Factor
This improvement in service and delivery timelines is intensifying demand for smaller-scale facilities close to population centers, especially within the urban core. CBRE has estimated that every $1 billion in new e-commerce sales requires an additional 1 million square feet of distribution space. Given the forecast for growth in online purchasing, and the fact that e-commerce requires about three times as much space than other distribution-center uses, demand for 40 million square feet nationwide can be expected over the next five years.
In Southern California, population growth is compounding this trend, whether in central business districts or edge cities. Fundamentals driving warehouse demand are perhaps the strongest they have been in four decades. Assuming that Congress approves such pro‑growth proposals as tax reform and infrastructure spending, those measures will further buoy market fundamentals—a welcome development in incentive-starved California.
According to a June 2017 report curated by JLL and the Bureau of Labor Statistics, there are a record 6 million job openings in the United States, a 7 percent year-over-year increase. This bodes well for business expansion and creates a sense of job security and wage satisfaction, major fundamentals that impact consumer confidence. In fact, consumer confidence ramped up recently to a high in April 2017, supporting a positive outlook for consumer spending.
Pushed to the Edge
Consumers and business alike have a seemingly insatiable appetite for same-day/next-day deliveries, pushing developers to meet those needs within the supply chain. In Southern California, however, several barriers to entry make it increasingly difficult to meet that demand. The scarcity of developable sites in the best locations has pushed distributors to edge cities, farther and farther from their customers' rooftops. This scarcity is exacerbated by anti-truck traffic factions that want to reduce the inventory of land zoned for distribution centers, despite the growing reliance on speedy deliveries and the environmental benefits of warehousing high-demand products as close to the customer as possible.
In addition to truck-traffic restrictions, developers seeking to meet demand in Southern California's infill submarkets run into significant hurdles of bringing brownfield sites into compliance. In recent years, a dearth of developers sufficiently experienced in brownfield assessment, remediation alternatives and related insurance issues has further hampered deliveries to a product-starved market.
Coupled with rising construction and entitlement related costs, these hurdles increase the difficulty of delivering warehouse space to meet growing demand. Nevertheless, enterprising cities, developers and consumer product distributors continue to forge ahead against considerable odds, while long-term investors continue to value the important role Southern California infill sites serve in their portfolios.
 Brandon Birtcher is co-owner and CEO of Birtcher Development LLC, a diversified industrial real estate development company founded in 1939. Now in its fifth generation of family ownership, the firm develops speculative big-box warehouse facilities ranging from 100,000 square feet to 1.5 million square feet in high barrier-to-entry, high-absorption markets. All told, Birtcher Development has acquired, managed or developed more than 65 million square feet and more than 260 projects valued in excess of $7 billion.