By Scott Baltic, Contributing Editor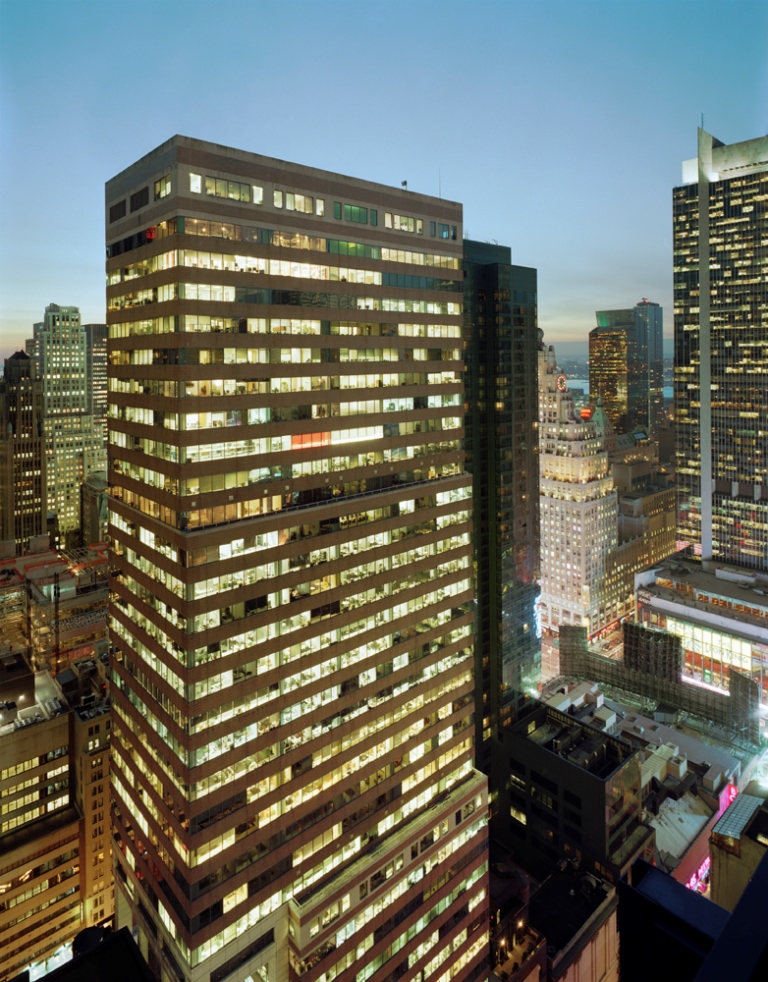 Through the just-announced sales of two buildings, SL Green Realty Corp. reportedly will free up a total of $642.8 million. The company has agreed to sell Tower 45, an office building at 120 W. 45th St., for $365.0 million (about $830 per square foot) and has formed a joint venture with Invesco Real Estate for the ownership of 131-137 Spring St., a 73,000-square-foot mixed-use building in SoHo.
Invesco will acquire an 80 percent stake in the latter property, and SL Green, which currently owns the building outright, will retain 20 percent ownership, as well as management and leasing responsibilities. The transaction values the property at $277.8 million.
Both transactions are expected to close in the third quarter. The buyer of Tower 45 was not disclosed.
The moves are being made explicitly in anticipation of SL Green's upcoming $2.3 billion purchase of the 2.3-million-square-foot building at Eleven Madison Ave. in Manhattan, which was announced in mid-May.
"Our intention is to fund the company's pending acquisition of the iconic 11 Madison property through a strategic combination of property sales, joint ventures, new financing and existing property debt refinancings, while retaining substantial cash for other investments in the pipeline. These transactions announced today are consistent with that plan," SL Green president Andrew Mathias said in a release.
"As illustrated by these transactions," he continued, "the demand for high-quality commercial assets in the Manhattan market continues to be very strong, even as interest rates have risen in recent months. After re-positioning both of these assets to unlock additional value, we will realize in excess of $400 million of net cash proceeds from these transactions, which were executed at a blended cap rate of 3.3 percent."
Tower 45, which totals 440,000 square feet and is 96.2 percent occupied, was acquired by SL Green in 2007 as part of its merger with Reckson Associates. SL Green later carried out a major capital improvement/repositioning program.
Richard Baxter of JLL and Darcy Stacom of CBRE represented SL Green in this transaction.
131-137 Spring St. is a six-story building that houses the multi-level flagship stores for Diesel and Burberry; the remainder of the building includes office space and rental residences.