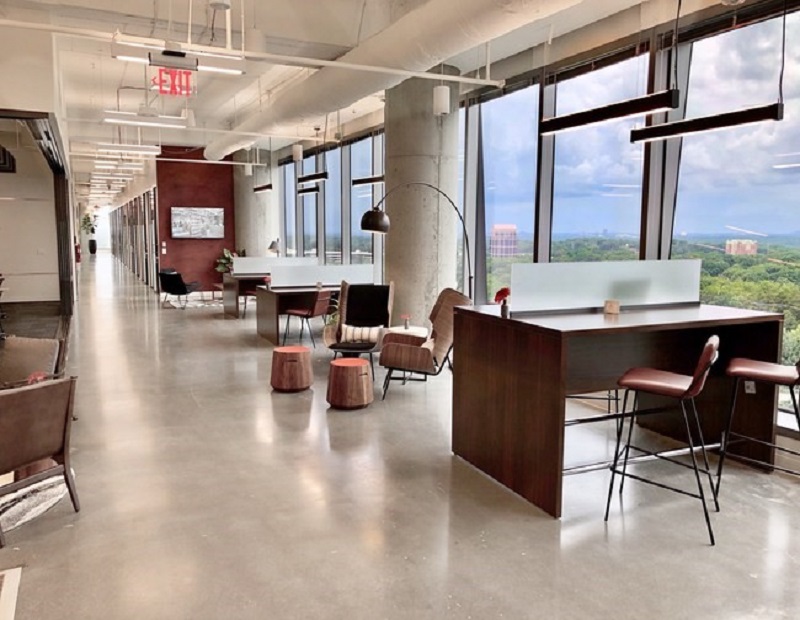 Serendipity Labs is ready to open its first shared office spaces in the Indianapolis area, about the same time it debuted in Pittsburgh. The company has leased 24,000 square feet on the second floor of a building which is being restored in midtown Carmel, Ind., with completion date set for the fourth quarter of 2018. Once this first location opens, Serendipity plans to add two more coworking spaces in the metro.
"Indianapolis is a vital Midwest hub, home to large multinational companies and those that are local. With distributed teams and ever-changing workforce requirements, businesses need flexible workplaces that are professional without being stodgy," said Chairman & CEO John Arenas, in a prepared statement.
The project belongs to a joint venture between Old Town Development and Ambrose Property Group. Jones Lang LaSalle represented both parties in the transactions, with Managing Director Michael Berman and Executive Vice President Graham Summers closing the deal on behalf of the tenant. Managing Director Adam Broderick represented the landlord.
An engaging environment
The office building is located at 517 Monon Blvd., overlooking the popular Monon Greenway. Serendipity will offer up to 80 work desks, private focus rooms, lab spaces, wellness rooms, a work lounge and café for all types of businesses, including healthcare, pharmaceutical, insurance, tech and finance.
The communal areas feature abundant natural light and curated art work and are designed to encourage interaction. In addition, the company uses 100 percent recyclable carpet and nontoxic construction materials, including low volatile organic compound paint.
Image courtesy of Serendipity Labs