By Jeff Hamann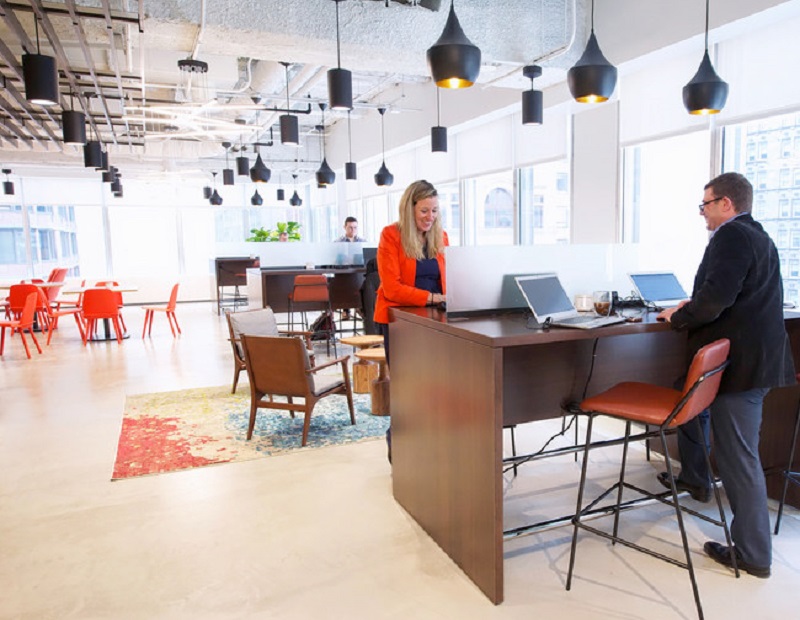 Serendipity Labs has signed a 25,000-square-foot office lease with Oxford Development in Pittsburgh's Strip District at 3 Crossings. The tenant plans to use the space to open its first Pittsburgh coworking location in Oxford's Riverfront West development in December.
As metros across the country have experienced steady growth in the coworking sector, the tenant is planning to open an addition four locations across Pittsburgh.
Oxford broke ground on the project's 2.5-acre site in September 2016, according to Yardi Matrix data. The five-story building, being constructed to achieve LEED Silver certification, will contain 130,500 square feet of Class A office space upon completion. Serendipity's space will span the first two floors of the building and will include team rooms, a café, wellness rooms and event space.
Revitalizing the district
Located at 2545 Railroad St. along the Allegheny River, the five-story development is positioned next to another of Oxford's assets, the 110,000-square-foot Burns White Center, which opened in March 2017. The entire 20-acre mixed-use 3 Crossings district has seen significant investment from Oxford in the recent past, with the firm's first office building in the area opening in 2015.
"We are building a national shared office and coworking network in urban, suburban and secondary markets, allowing us to be a strategic workplace alternative for companies that want to optimize their real estate footprint," said John Arenas, chairman & CEO of Serendipity Labs, in a prepared statement. "Adding Pittsburgh to Chicago, Columbus and Indianapolis builds both our regional and national network."
JLL's Managing Director John Wheeler represented the tenant in the lease transaction, with Oxford's Vice President Joseph Tosi acting on behalf of the landlord.
Image courtesy of Serendipity Labs