By Ariela Moraru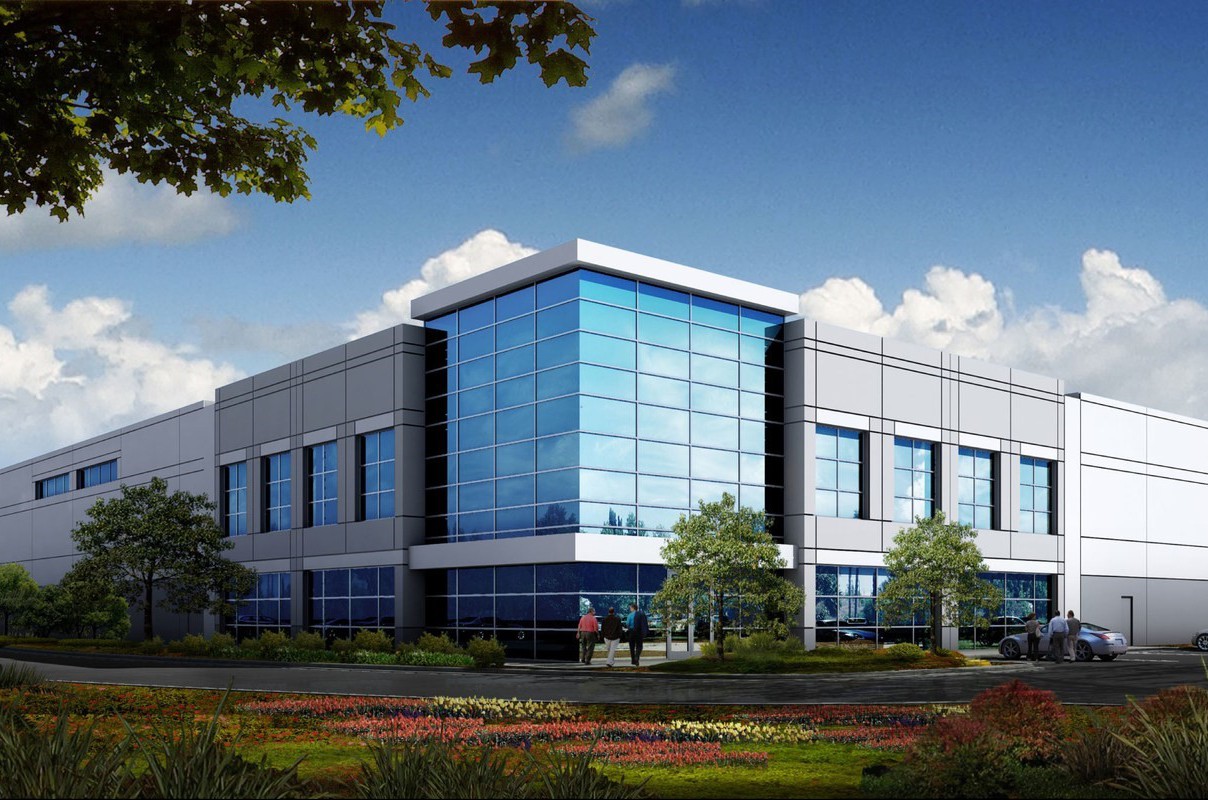 Sares-Regis Group leased the first of nine industrial buildings under development at Conejo Spectrum Business Park in Thousand Oaks, Calif., to Atara Biotherapeutics Inc., a biopharmaceutical company focused on allogeneic T-cell therapies for cancer, autoimmune and infectious disease. The bio-med company signed a 15-year lease for the second-largest building, encompassing roughly 90,000 square feet, in SRG's 507,878-square-foot project slated for completion later this year.
"Along with housing our southern California staff, we plan to build out a multi-product cellular therapy manufacturing facility with operations expected to commence in 2018," said Jeff Masten, vice president of technical operations at Atara Bio, in prepared remarks.
SRG broke ground on the project last month. Built to LEED specifications, the buildings designed by HPA Architecture will range in size from about 37,000 to 100,000 square feet and will be suitable for warehousing, logistics, as well as light manufacturing and high-tech activities. The facilities will feature 28-foot to 30-foot interior clear heights, dock-high loading doors, ESFR sprinkler systems and high-image office space.
The business park in the Conejo Valley is part of the 170 million-square-foot north Los Angeles market, which has a vacancy rate of less than one percent, according to Colliers International, the property's exclusive marketing agent.
Located 46 miles northwest of downtown Los Angeles and 20 miles east of Port Hueneme near Oxnard, Calif., Conejo Spectrum is just off the Ventura Freeway (U.S. Route 101) at Rancho Conejo Boulevard, offering easy access to the Golden State Freeway (Interstate 5), San Diego Freeway (Interstate 405), Moorpark Freeway (State Road 23) and Ronald Reagan Freeway (State Road 118).
The industrial park is close to abundant retail and food amenities, as well as public and private colleges and universities such as Lutheran University in Thousand Oaks, Pepperdine University in Malibu, University of California at Santa Barbara and California State University campuses in Northridge and Channel Islands.
Sares-Regis Group inked leases for 972,000 square feet near Ontario International Airport last month. The company manages around 21 million square feet of office and industrial space and 17,300 residential units.
Image courtesy of HPA Architecture