By Ariela Moraru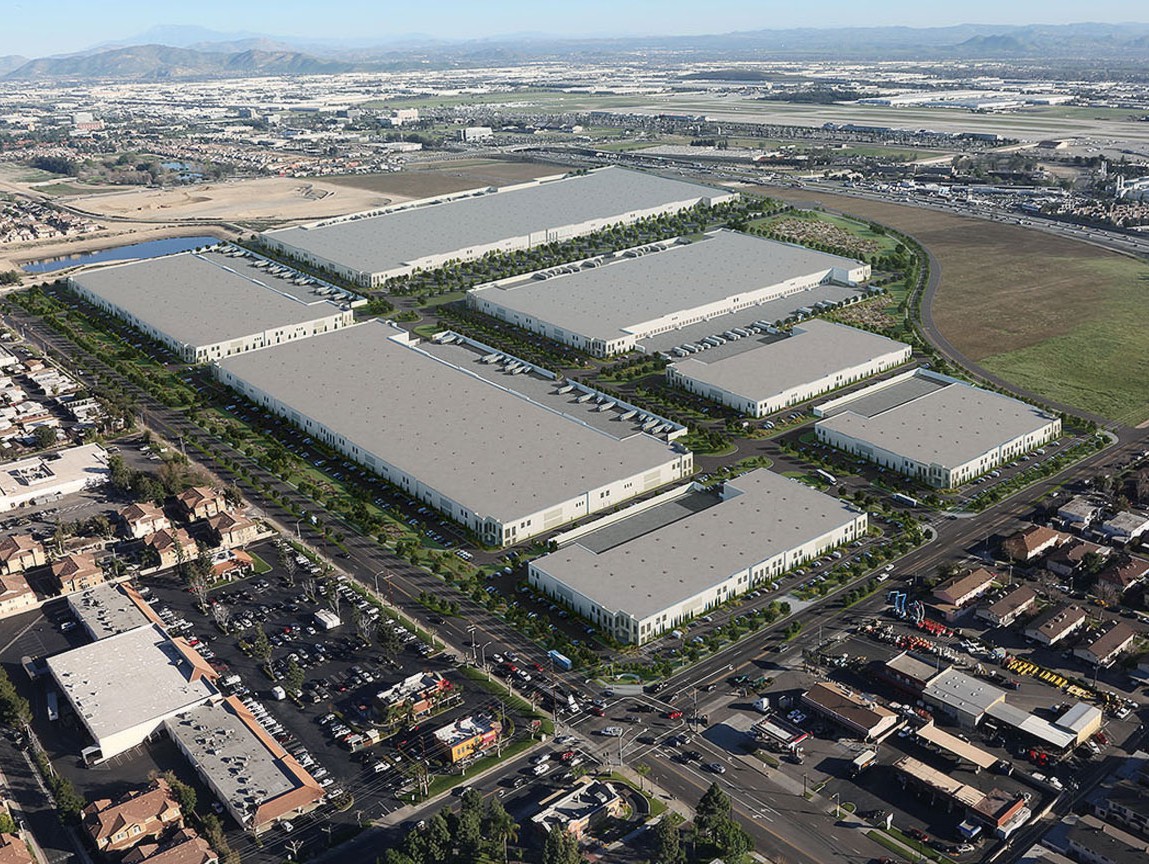 Los Angeles—Sares-Regis Group leased four new distribution buildings totaling 972,000 square feet within the Meredith International Centre in Ontario, Calif. The new tenants of the 127,000 to 552,000-square-foot buildings are Arvato, Metro Air Service, The Wheel Group and Metropolitan Logistics Services. Joe McKay and Chris Morrell of Lee & Associates represented the company in the lease negotiations.
"Meredith International Centre is filling up. Of our seven buildings, five are now leased.  Our previously announced first lease with television shopping channel QVC for a 1,050,000-square-foot building was signed just as we broke ground on the 3 million-square-foot project.  All the lease agreements range from five to 10 years," said Larry Lukanish, senior vice president of SRG Commercial Development, in prepared remarks.
The two remaining buildings total 575,000 and 398,000 square feet, respectively. They are LEED-certified and feature 36-foot clear heights, 185-foot truck courts and rooftop solar.
Meredith International Centre totals 243 acres and includes plans for 1.1 million square feet of office and retail space, as well as 800 apartments. The buildings are just off Interstate 10 and across from Ontario International Airport. The park is located 50 miles from the ports of Los Angeles and Long Beach and 3.5 Miles from Interstate 15.
Image courtesy of Meredith International Centre