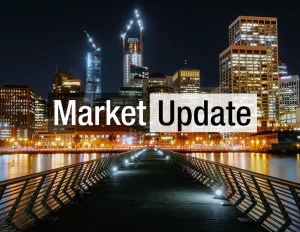 Office vacancy in the San Francisco-Peninsula market dropped by 20 basis points month-over-month, to 17.2 percent as of May, CommercialEdge data shows. Although it recorded short-term improvement, the metro's vacancy rate was 300 basis points higher on a year-over-year basis.
Compared to other gateway markets, San Francisco's vacancy was among the highest. Los Angeles (13.0 percent), Miami (13.1 percent) and Manhattan (14.1 percent) all had lower vacancy. The rate in Chicago was higher, at 19.5 percent as of May. San Francisco also lagged the national rate, which was 15.4 percent.
San Francisco office listing rates continued their downward trajectory, but the metro remains one of the priciest. The average full-service equivalent rate in the market was $63.71 as of May, a 7.0 percent drop from the previous year. The national average listing rate among top 50 markets tracked by CommercialEdge was $37.56.
Bay Area Office Vacancy Improves Faster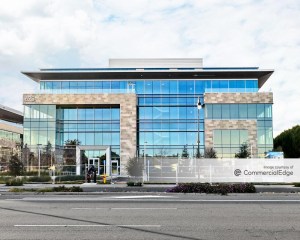 Vacancy in the Bay Area—comprising the East and South Bay—market continued to improve at a steadier pace than the Peninsula. The figure dropped 70 basis points month-over-month, to 15.3 percent as of May. Year-over-year, the figure is down 320 basis points.
In May, the Bay Area saw a few large lease deals signed, highlighting the strong demand from tech and life science tenants. Among these was Apple's expansion in the West Sunnyvale submarket. The company agreed to lease 382,000 square feet at Jay Paul Co.'s Mathilda Commons—which comprises two office buildings that were completed in September last year. Vacancy in West Sunnyvale dropped 190 basis points month-over-month, to 16.8 percent as of May.
Another large lease was announced in Milpitas—the submarket had one of the lowest office vacancy rates, at 6.5 percent as of May (up 10 basis points month-over-month). BD Biosciences leased 240,000 square feet at Park Point—a three-building campus currently owned by a joint venture of Embarcadero Capital Partners and PCCP.
Office vacancy remained highest in primary urban submarkets across the Bay Area market. Downtown San Jose recorded an improvement for the first time this year—vacancy dropped by 260 basis points month-over-month, to 23.9 percent as of May. In Downtown Oakland, the rate increased by 40 basis points, to 26.1 percent.
CommercialEdge covers 8M+ property records in the United States. View the latest CommercialEdge national monthly office report here.