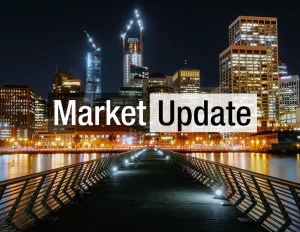 In July, office sales in the San Francisco-Peninsula and Bay Area markets amounted to just over $1.7 billion, an increase of 157.2 percent month-over-month, CommercialEdge data shows. In the first seven months of 2021, office sales totaled $6.9 billion, a 97.8 percent increase over the same period of 2020.
Demand for life sciences and new lab space continues to fuel office investment, as high-quality and build-to-suit projects come online. The average price per square foot in the San Francisco-Peninsula market reached $723 in year-to-date sales through July, down 35.8 percent from the same period in 2020. Despite a decline from last year, the San Francisco-Peninsula market remains the second priciest nationally for office properties, with Manhattan taking the top spot ($1,192 per square foot as of July). In the Bay Area market-comprising the East and South Bay-the situation is reversed, with the price per square foot up by 51.3 percent, at $584 in year-to-date sales through July.
A total of 17 assets changed hands in July in both markets, comprising roughly 2.3 million square feet. Of these, 12 sales occurred in the Bay Area market, in primary suburban locations, including the two largest sales of this month. The Symantec Headquarters in East Mountain View changed hands for $357.6 million, or $841.3 per square foot. The second-largest sale was another tech-fueled transaction: the $323 million acquisition by LinkedIn of its global headquarters in Sunnyvale, from RREEF Property Trust's parent company, DWS.
The largest sale in the San Francisco-Peninsula market was Barings' $170 million acquisition of a Burlingame waterfront campus from EverWest Real Estate Investors. The new owner plans to redevelop the property into a 536,000-square-foot project, named Peninsula Innovation Point, targeting tech and life science tenants.
CommercialEdge covers 8M+ property records in the United States. View the latest CommercialEdge national monthly office report here.