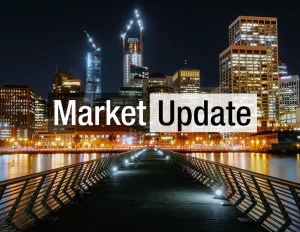 Through the first three quarters of the year, office transaction volume in the San Francisco-Peninsula market reached $3.3 billion, 133.2 percent higher than last year's amount over the same period ($1.4 billion), CommercialEdge data shows. The average price per square foot was $681 in September, 42.3 percent lower year-over-year but 130 percent higher than the national average ($295).
In September, San Francisco-Peninsula office sales generated just over $1 billion in revenue, an immense jump from the previous month—when sales totaled $109 million. Five sales closed in September, or 1.6 million square feet, across all quality classes. The largest transaction was the $800 million acquisition of PG&E's headquarters by Hines in the metro's South Financial District. The sale was first announced in May, and the California Public Utilities Commission also approved PG&E's request to return roughly $400 million of the net gain to its customers over a five-year period.
In the SoMa submarket, Ellis Partners acquired a 168,000-square-foot creative office building for $231 million from American Realty Advisors. The building at 153 Townsend St. traded at roughly $1,372 per square foot, the highest recorded in the market this month.
Sales in the Bay Area—comprising the East and South Bay—market over the first three quarters totaled just over $7 billion, 188.2 percent higher than the figure recorded in 2020 over the same period. The average price per square foot was $593, 1.5 percent higher month-over-month and 45.7 percent higher year-over-year, a growth highlighting the increased demand for quality life sciences and tech space.
In September, nine office assets traded in the Bay Area market, generating $583 million in revenue, 60.0 percent lower month-over-month, but 144.9 percent higher year-over-year. A total of 965,000 square feet of office space changed hands, with largest transaction also recording the highest price per square foot ($1,014). In Cupertino, Apple bought five buildings, totaling 211,024 square feet, for $450 million from Berg & Berg Enterprises. The tech giant will continue to occupy the campus.
CommercialEdge covers 8M+ property records in the United States. View the latest CommercialEdge national monthly office report here.